If you have been following my Instagram, you will see I have been obsessed with all things weaving since I came back from On Higher Ground Fiber Workshops in Taos last October. Debra Lambert of Picasso Moon taught an awesome class on weaving, sent me home with a loom, and I have been hooked.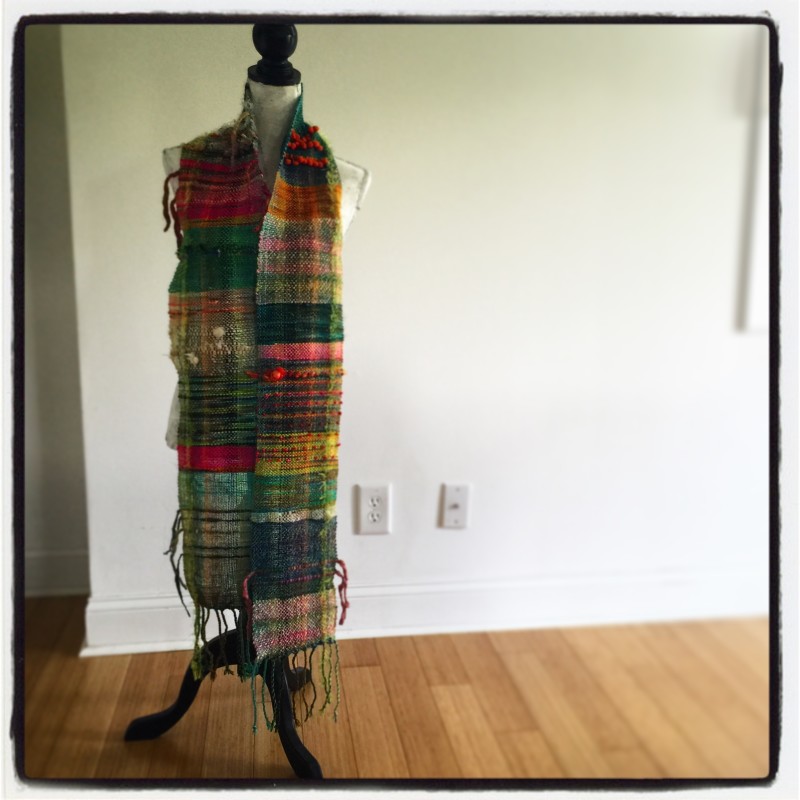 I have had many questions about my weaving. This is the third part of my four part series on art yarn weaving. You can find Part 1 here and Part 2 here. By art weaving, I am talking about an intuitive practice that is very similar to the Saori method of weaving.
I am so excited about this part of the weaving. We are going to drop into our hearts and follow our bliss of making beautiful artfully woven fabric.
This is where all the magic happens for me.
There are so many techniques to consider, but for this lesson I am going to focus on getting you started with some basic theories that will work wonderfully with you favorite hand spun and hand dyed yarns from your stash.
This series MY perspective.
I am not a weaving expert by any stretch of the imagination. And if you have been following my articles, you already know I am all about embracing a fiber art rebel attitude when it comes to craft traditions. So I have no doubt I am breaking some traditional weaving rules here. Or not… who knows. I have not spent as much time studying the traditions as I have just diving into making the mistakes and discoveries.
Lesson We are going to cover what you can do with your art weaving beyond a artsy scarf.
Do you have some weaving tips to share?
Leave me a comment below or post it in the Facebook group.