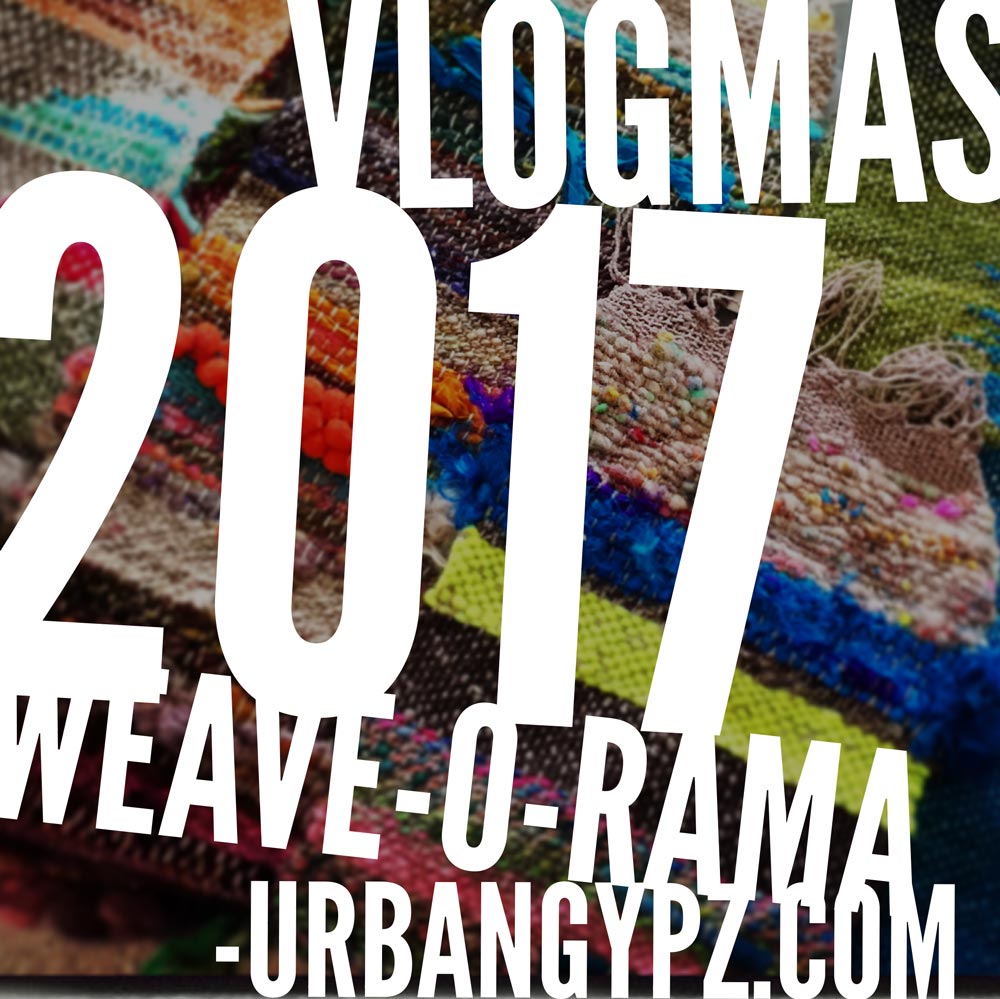 I am fired up you guys. And it is thanks to you.
Many of you remember last year I took December to organize my new studio and blogged everyday about it. I love challenges like this, so I am doing it again. But, this time, Fiberistas, you guys have inspired me to go video and participate in YouTube's Vlogmas challenge. I love video, and you guys have indicated that you find it super helpful.
If you are not familiar, Vlogmas is an annual YouTube event were YouTubers upload a video daily through the month of December leading up to Christmas. Am I crazy? Totally. And yes it is going to be quite the challenge. But for me I need to challenge myself to streamline my editing. That Asheville week video? I have been editing it for 3 days because I ramble so freaking much. You would die if you could see the footage that never makes it into the actual video. Gotta get concise. And I also need to streamline my editing process. Practice makes perfect.
Vlogging has helped me really see my work and process for what it is and as well as what it is not. And It has also helped me connect with you guys more. From what I hear in the comments and emails, it is helping you make art. THAT is insanely exciting for me. So lets do this! I am in.
So for the month of December I am vlogging a daily weaving related video. I say "related" because I do think there is more to weaving than being at the loom. And I think it is important to share the whole process.Get ready, I will start December 1. Subscribe to my YouTube channel to get notices when those videos go live.
In the mean time here are some of the fiber art weaving like videos I have made so far.