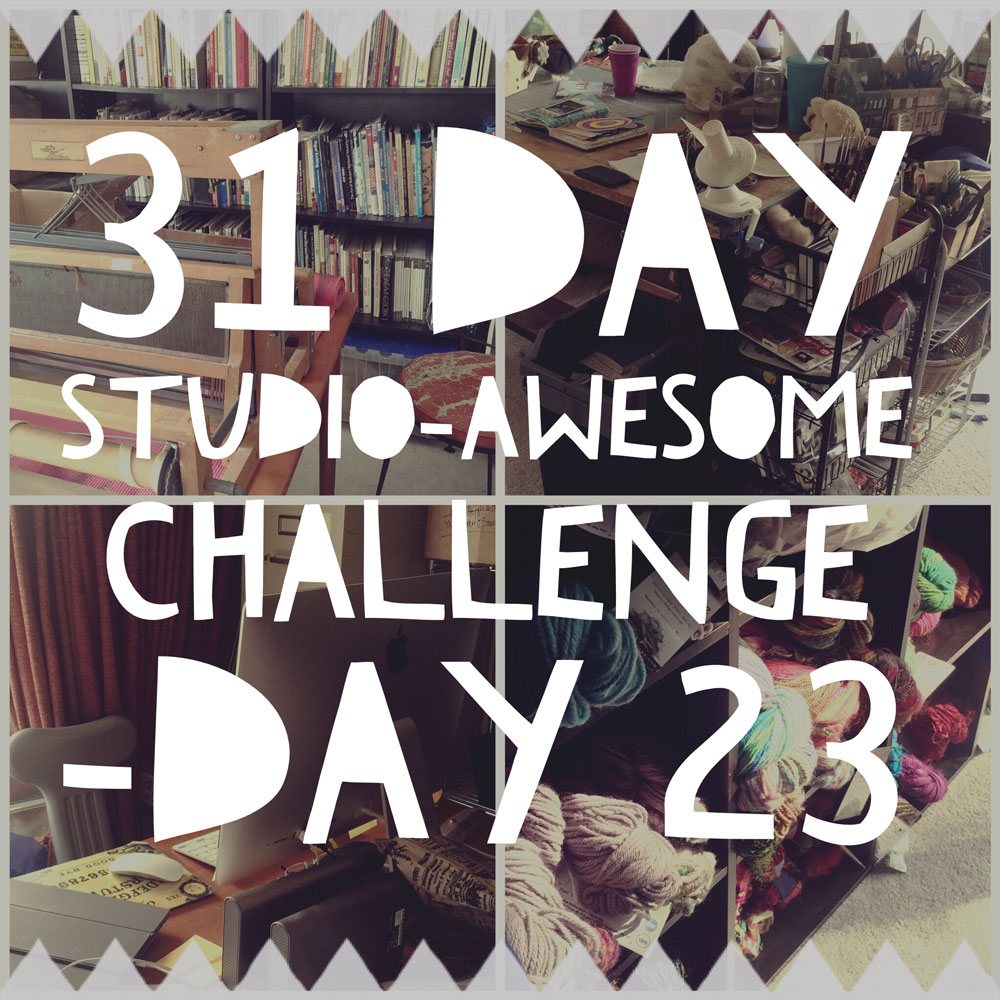 WooHoo!! Alright, here is the official WIP purge.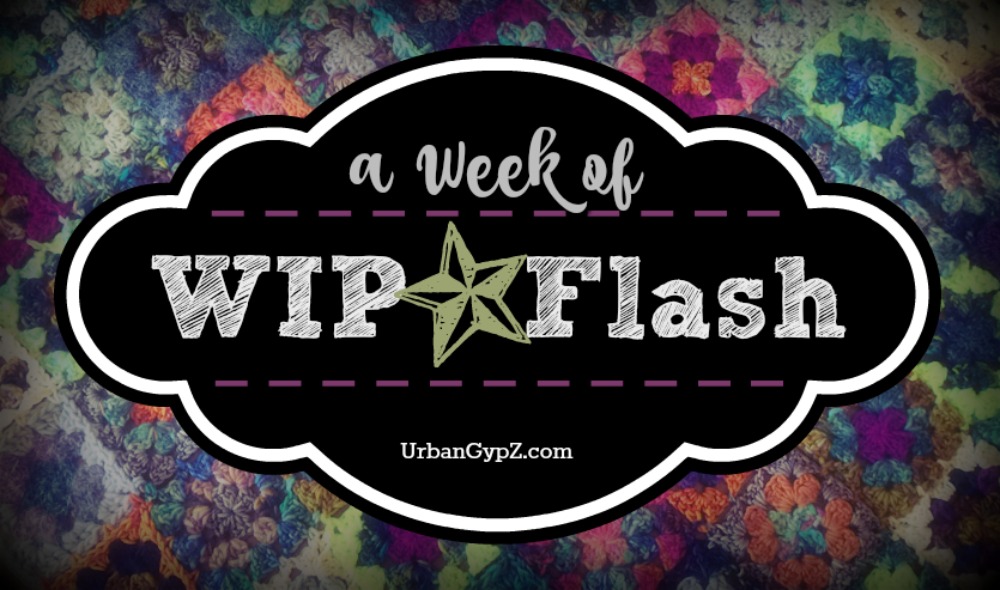 So for the most part the yarn is worth saving. But I thought you might like to hear the post mortum of these projects gone horribly awry.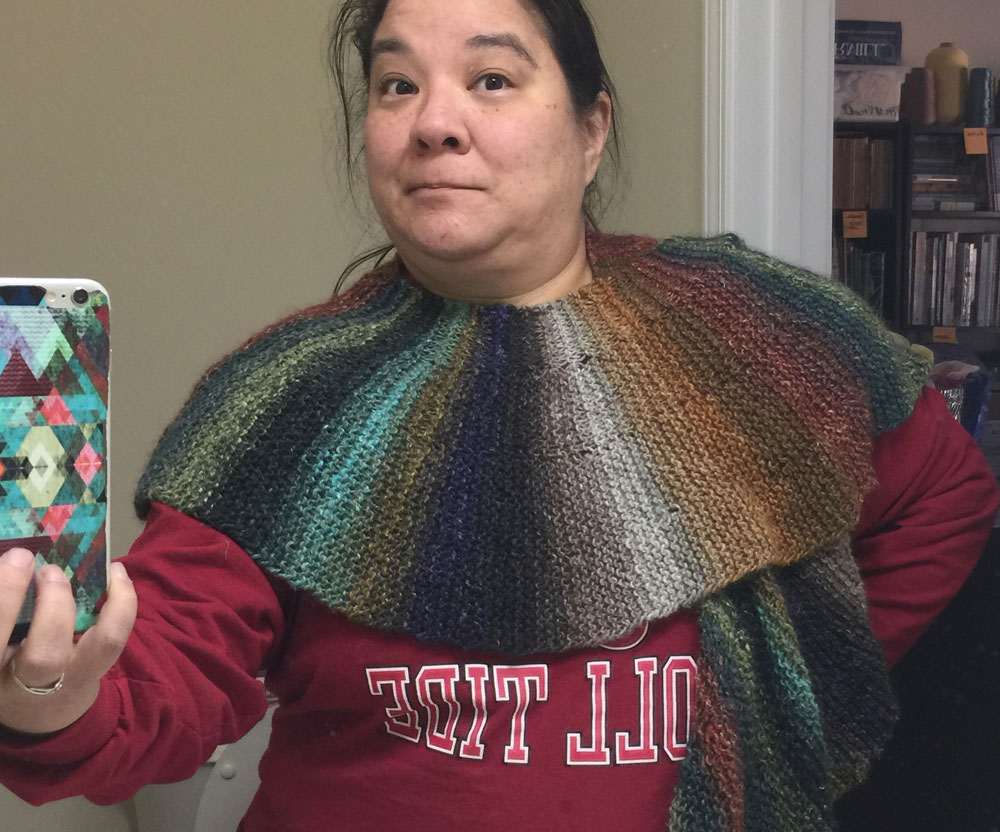 Speaking of that Noro yarn
I have been struggling what to make with it. I really do love it and I am so very familiar with working with Noro overall. But for whatever reason I have had bad luck trying to knit up this yarn. I made this awesome potato chip like short row shawl. Was happy as a clam working it up. I would just stop to marvel at how awesome it looked on the needles. But once I put it on, I felt like a circus tent. GAH!! So this goes back into the stash. Not sure where I am going with this yarn.
So there you have it. All my dirty laundry on my bad ideas. Tomorrow we are going to look at the WIPs I am feeling ambivalent about.
Joining me in the 31 Day Studio Awesome Challenge?
I am posting progress and info on setting up my studio over the next 31 days. I will not be blitzing my main email list daily…but if you DO want an email notice when daily posts go live, sign up here: