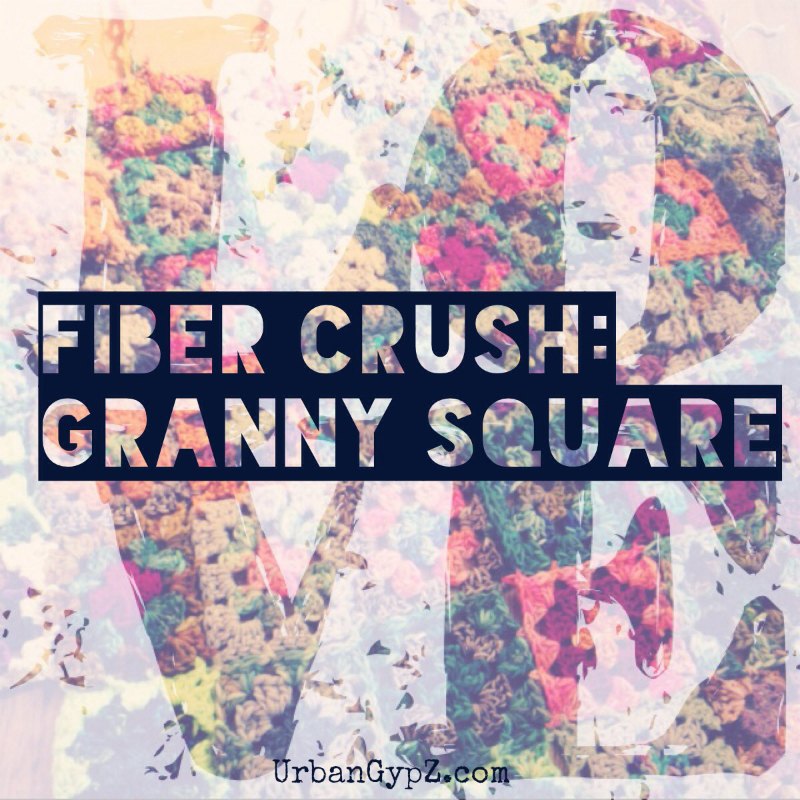 While knitting is truly my first fiber crush, I have to admit I have been drawn to crochet lately.
Mainly modular–I am not a big fan of traditional crochet fabric. Modular is the perfect way to stash bust or combine those precious skeins of yarn. There are some pretty awesome books on the many many different patterns of module crochet. I am fond of the good old granny square.
Being a child of the 70s I have some pretty vivd memories of acrylic afghans in harvest gold, avocado and rust orange.
But granny squares re-imagined in colors I love is a whole other thing altogether.
Check this out…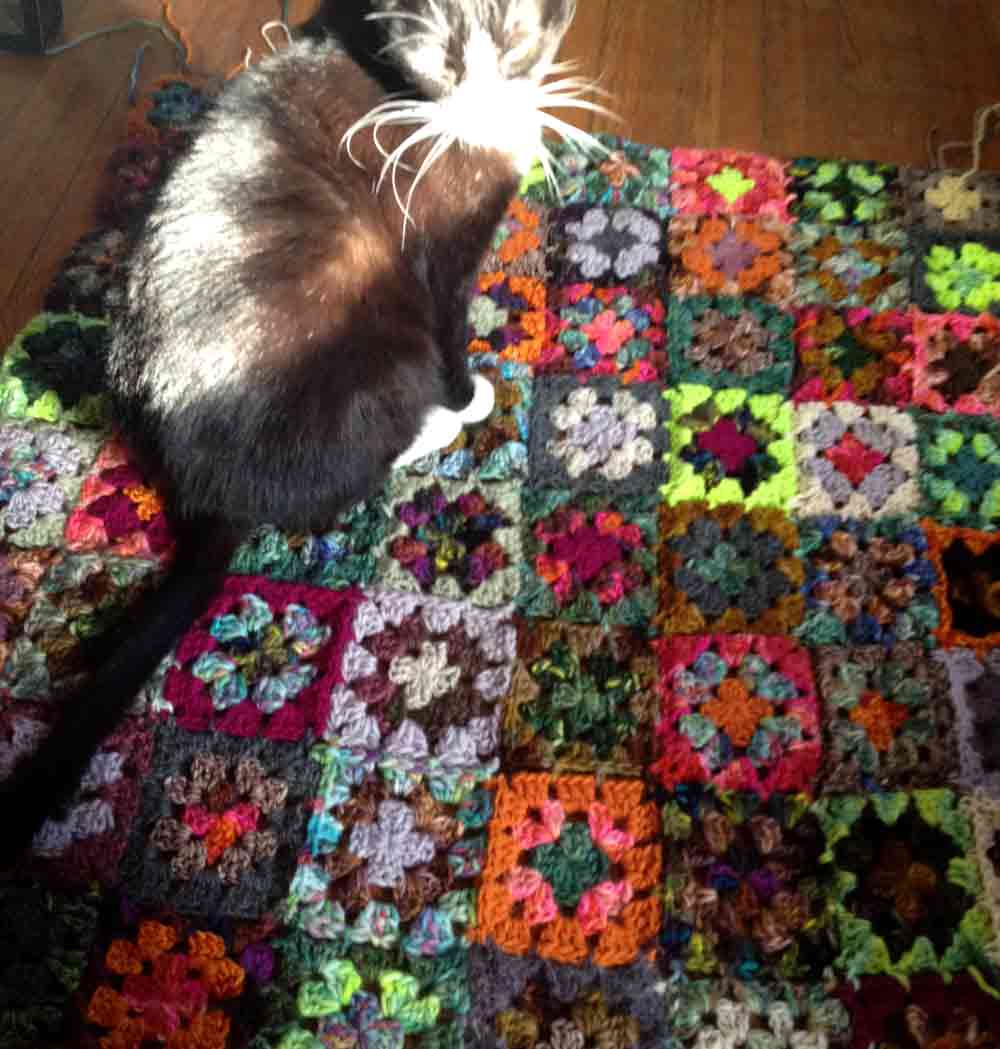 I know he is quite the handsome cat…I mean the afghan…
If you have been by my booth at SAFF or Stitches South You probably have seen this sample. It is a bit of a stash buster for me. It will one day be afghan size, a work in progress I have used as a sample in my booth. The squares are 3 rounds and about 4inches wide. Here is the pattern I used.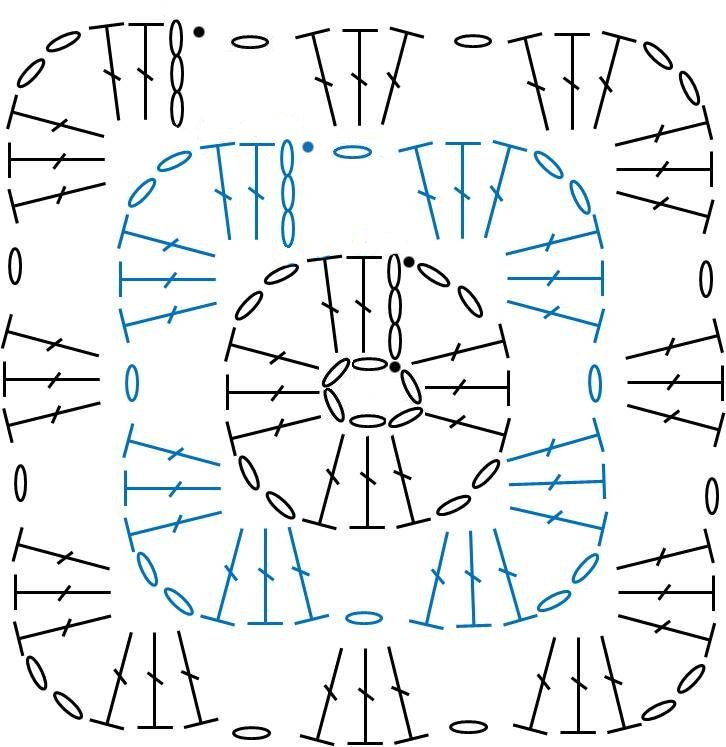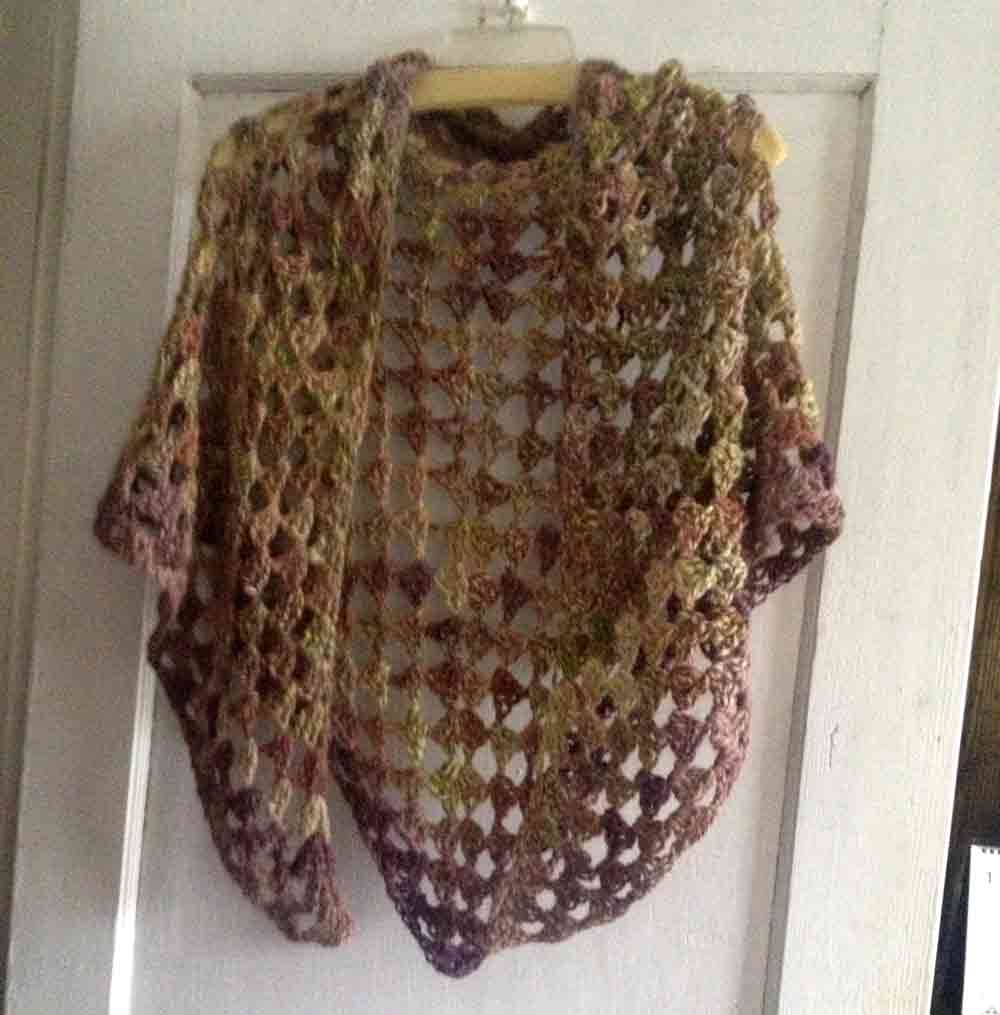 So here are some tips for working with granny squares:
The more colors you use, the better.
Don't limit yourself to 3, 5, or even 12 colors. For some serious depth try  using as many colors as you can. Think how quilters pick colors. They rarely use solid fabrics.
Use a neutral for connecting the squares.
A white, black of even chocolate brown can frame each square nicely. Or opt for no frame. connect the squares as you work.
Go for just a 2 round square.
Mini squares are also super versatile. Gives your piece a mosaic look.
Don't limit yourself to afghans.
Or try these patterns...
That are adaptations of the granny square stitch.
Sign Up for the UrbanGypZ Fiber Arts Collective