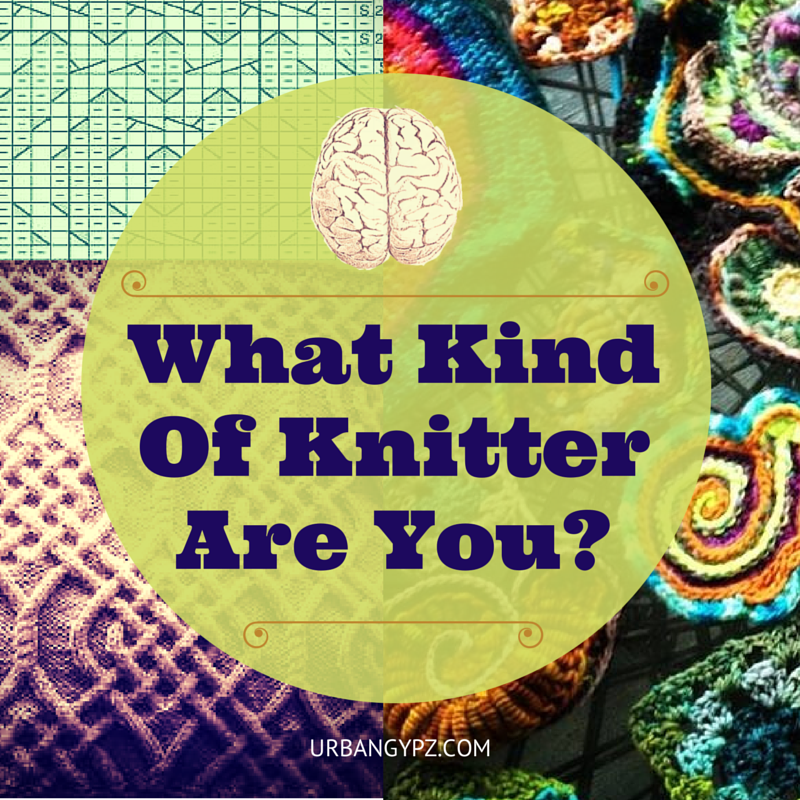 The way I see it there are two kinds of knitters. And this comes from working in the yarn shop for a year as well as talking to hundreds of you in person at the shows and online. I can pretty much break it down to technique driven knitters and visually driven knitters.
It actually comes down to which side of the brain you tend to access when you pick up your knitting.
The Left Brain Knitter
Knitter seem to be the more common. Usually very pattern driven left brain knitters love the the mental challenge of deciphering a pattern following the steps and achieving perfect results. The more challenging the pattern the better. Left brain knitters love to geek out on the fine details traditions, techniques and pattern deciphering. Creative expression for Left Brain knitters often involves complex pattern writing, or finding new solutions for existing patterns. I am forever in awe of those who are able to write complex patterns. Left Brain knitters seek out more monochromatic yarns to show off their mad skillz best. I am alway amazed when I see one of my lace yarns transformed into detailed intricate work.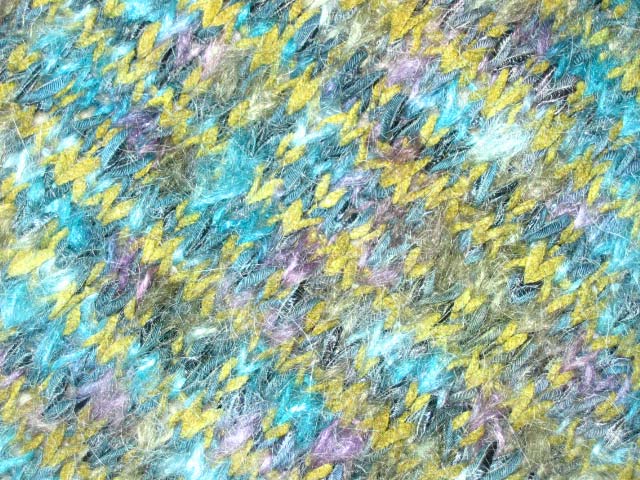 The Right Brain Knitter
Right brain knitters tend to struggle with patterns a little bit. And I often hear them saying they're not very good at knitting. Right brain knitters will often be perfectly content knitting a pile of scarves not because they are bad knitters but there's just not a lot of resources or information on knitting for them that meets them in the middle about how they think and how they like to knit. Right brain knitters tend to knit with inspirations of the moment focusing on color and texture. Creative expression for right brain knitters follow a more sensory  experience,  the focus is on the details of the visuals rather than technique. For right brain knitters the technical aspects are just not terribly fun. But give them a good colorful yarn (or 2, or 7…) and they will tell you how awesome it was to knit using lots of adjectives.
Hand made yarns and the right brain knitter.
I don't get me wrong I love diving into a complex cable or color work or lacework pattern. I love the challenge and I feel such a sense of accomplishment after tackling such a large project. But being a yarn dyer and  hand spinner, my crazy colorful yarns are really geared towards a right brained knitter. Handmade yarns have a focus on color and texture which just rubs against anything involving intricate stitch work. So I know there's not a lot of information out there to help right brain knitter's find their place. Here's for tips I like to keep in mind when working on a right brain created project.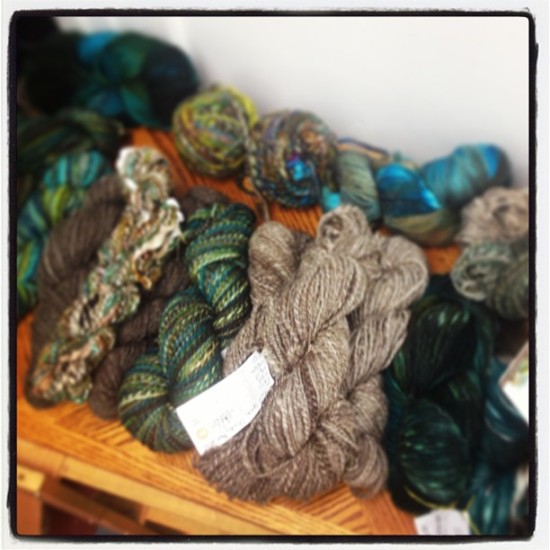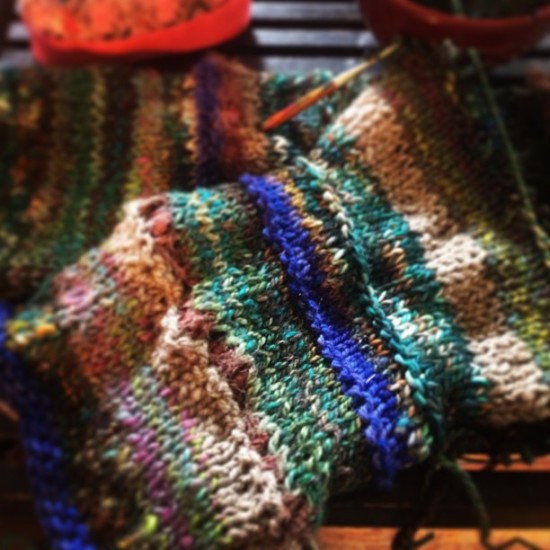 Keep the shape simple. You're going to want to not have to worry about shaping our stitch pattern when working a right brain sweater. Use super simple shapes and stitches to show color and texture. Check out this article I wrote on creating sweaters and six rectangles or less. It is written with freeform knitting and crocheting in mind.
Don't limit yourself to a handful yards. Pull out more yarns than you think he will use. Think about how a painter might prepare for painting. They do not pull out just five colors to use they have a wide selection (if not ALL) of paints within view. Do the same thing with yarn. Think of it as painting with yarn. Set up your workspace where you can see a very wide variety of your yarn as you work.
Dive into the inspirations of the moment as opposed to worrying about the garment as a whole. I can't explain why this works, but I find more success when I focus on coordinating color and texture within smaller segments of the fabric as opposed to worrying about the color and texture of the garment as a whole. This method seems to create a progression the carries your eye across the piece as if to tell a story.
Don't be afraid to make mistakes. In fact sit with some mistakes. This one sweater doesn't have to be perfect. Creating fiber art is a process. Don't be afraid to create a sweater that you're "meh" about. Just know that you'll do it differently next time.
Consistently do the work. You might not be crazy about the direction your piece is going in you might end up having to rip row after row back. Don't be discouraged. I just keep doing the work. Right brain knitters forge a new path with every piece if they work don't get discouraged. See every "mistake" as bringing you one step closer to mastering the art of right brain knitting.
Sign Up for the UrbanGypZ Fiber Arts Collective