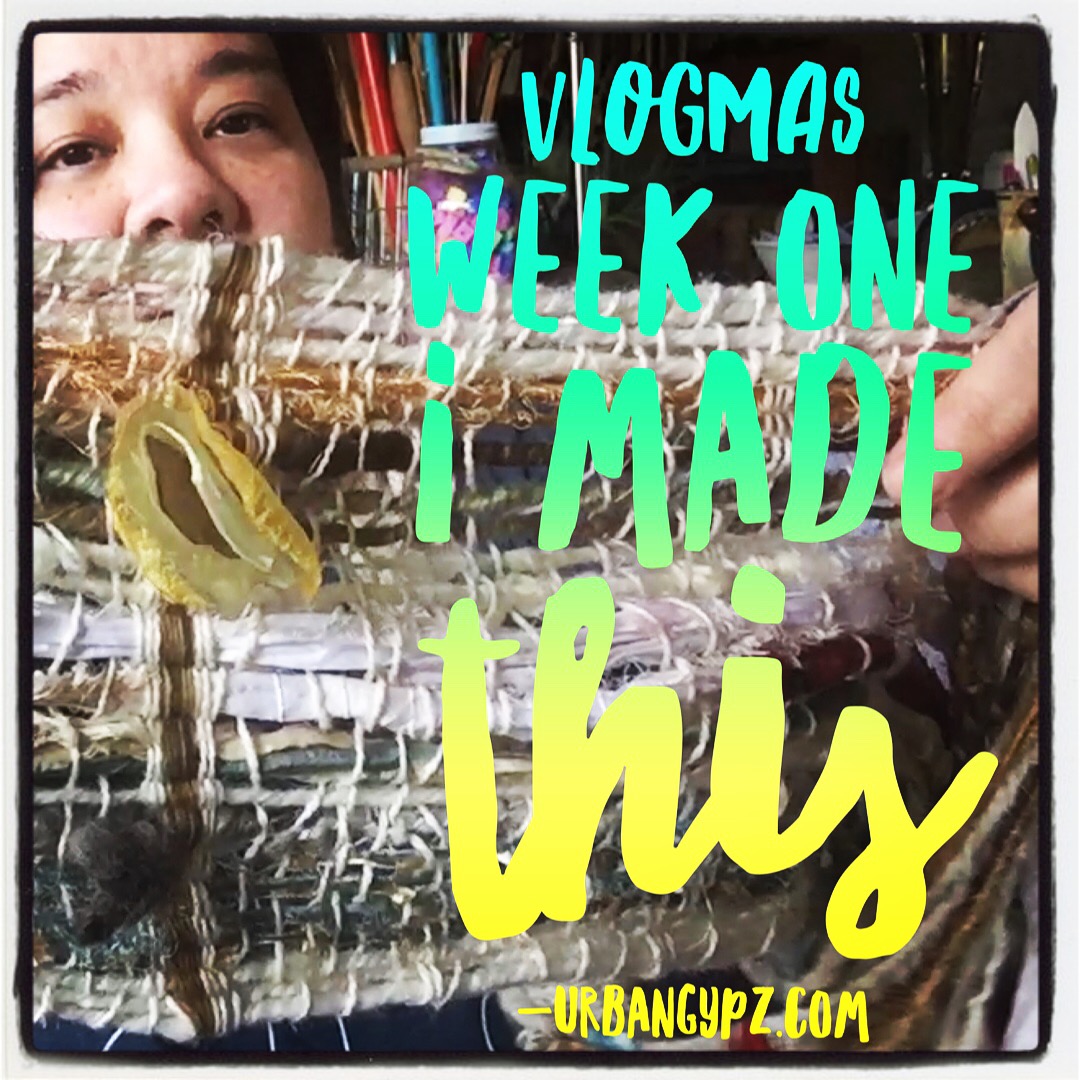 I love making videos. It involves all the things I loved about graphic design and but with more dimension. I knew taking on YouTube's vlogmas challenge would be …well…challenging. Vlogmas  is where vloggers post daily vlog videos to their channels from Dec1-Christmas day. I am already one week in and I have to say filming, editing and posting has gotten a whole lot smoother. But, not without all kinds of glitches and a call to Tech Support. I consider those battle scars.
Vlogmas is also forcing me to be accountable when it comes to carving out creative time. It is so easy to let the admin side of running a creative business take over. This week, in response to a question I had in the fiber art collective FB group (join us here!) I decided to share how I use my 2.5dpi heddle to make an art yarn warped scarf. I also shared some behind the scenes of from the clay studio and my sketchbook hashing out a new piece.
So, if you are not subscribed to my You tube channel, you can do so here. Other wise here are this weeks Vlogmas videos.
Sign Up for the UrbanGypZ Fiber Arts Collective