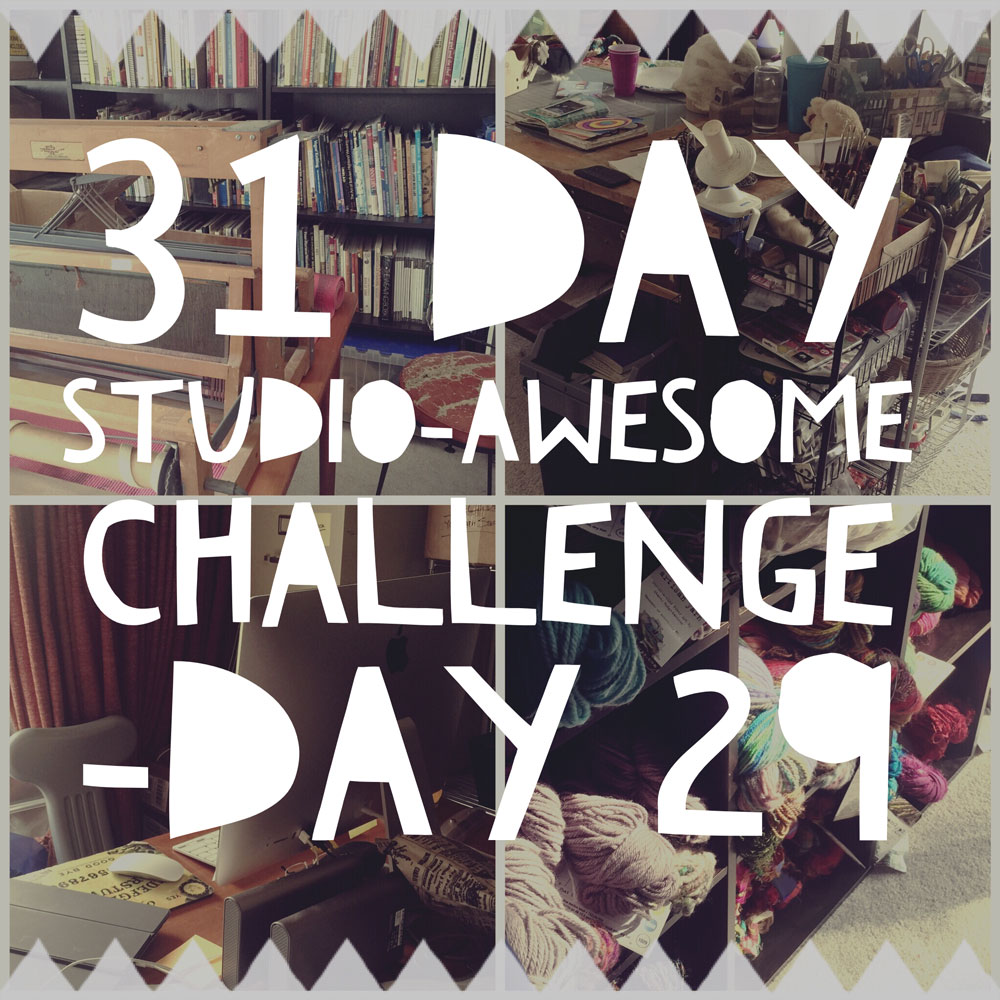 3 more days y'all
At this point I am down to the Plowing through to make a deadline phase. When I started this challenge 29 days ago the intention was to get my shit together so I could start the new year with focus and boundless creatively. And to blog daily…
Aside from the blog part I have tackled the studio challenge totally and completely imperfectly. As I look across my room, It is still a hot mess and I have a lot to do in the next couple of days. But the hot mess has a definite direction and I do not feel at a loss looking for my stuff.
Scheduling check-ins
One of the things I am definitely going to do is schedule a monthly check in to go through the stuff, and make sure my set up and stash is still serving my business. If there is one thing I learned about this studio purge and reorganization, it is I tend to overlook a lot of supplies and tools out of habit. Things that I have hung on to because they had always defined some part of my work. But my work and business has changed so very much over the last 10 years. And it seems for some things it has taken having to look at them objectively more than once (sometimes 5-6-7 times) to really be able to let them go.
I know it is all just stuff. As an artist, stuff represents a path to visual language.
Alright off to bust it out! Tomorrow I am taking inventory of all that I have done.