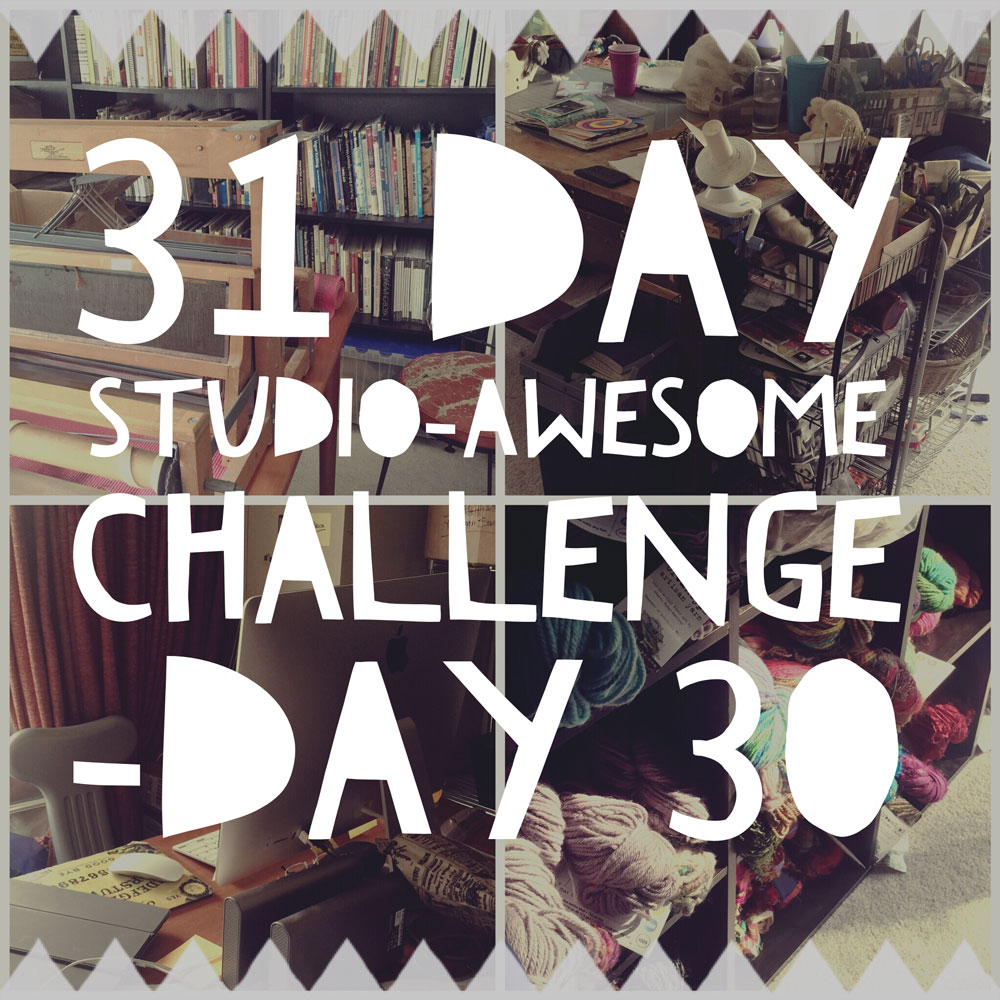 One more day to go y'all.
It is hard to believe I have been at this for a month. And I am not gonna lie, I don't feel like I will be finished. At least not in the sense of a perfectly organized studio space and business. It is something I am coming to terms with. For the most part the best laid plans for me usually fall apart in the execution. I can be quite the systems girl. And can create some killer work flows with forms, schedules, spreadsheets, and files. However I find I need a bit of flexibility to really find something I will stick with. And there is also a fine line between A clean studio, a packed studio and one where my materials are available in a way that I can see them and be inspired yet comfortable to hang out in.
So this evening I am taking inventory of my accomplishments and what is left to do. First what I got done:
Organized the resource library
Organized the needles and hooks
Organized the notions
Donated a ginormous box of needles and hooks to a local knitting charity
Cataloged and purged the WIPs
Organized and purged the spinning add-ins
Organized and purged the plying yarns
Consolidated the fiber/fleece stash to one closet
Organized and purged the Mixed media supplies (journaling and painting)
Began the news filing system
Found my new bookkeeping system
Found and began migrating new email newsletter service as well as new opt-in and lead page integrations
Reworked my studio schedule to reflect my new business goals
Reassessed my inventory management system
And the one thing I really wanted to achieve this month, manage a daily blogging schedule with email notifications.
As I mentioned, there is still a good bit I need to do. And I will continue to work on as I begin my new work flow next week.
Inventory the dye blanks
Inventory and catalog finished work
Go through the stash yarn one more time(I have already gone through it 4 times in the last 2 years, letting go has been..um.. a process)
Organize office supply shelves
Tackle the nightmare that are my computer files
So there is is! Like I said not perfect, but done to the point where I can focus on next years business goals. And that my friends I am going to share with you tomorrow along with pictures of my studio!