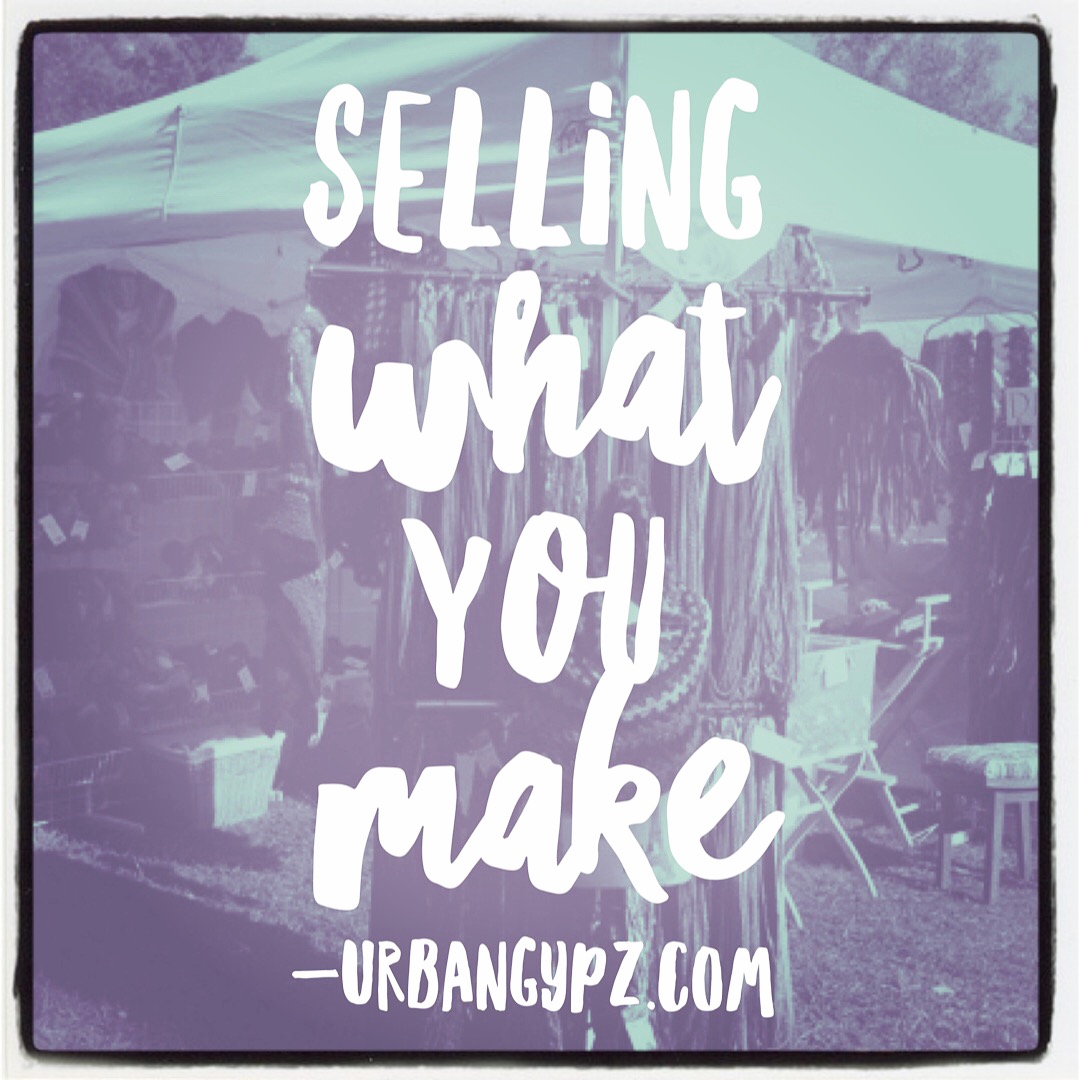 Hey I get it. Every artist at some point or another starts to think about selling what they make. Be it because friends are demanding it or because they have lofty dreams of quitting their day job and doing something they love all day long. But I have to say, selling your work is WAY more complex than opening an Etsy shop and putting a price on something. Now, I have written a few articles on how to price you work and things to consider when pursuing a creative job. Today, fiberista, I am going to break down some things to consider when  creating work to sell.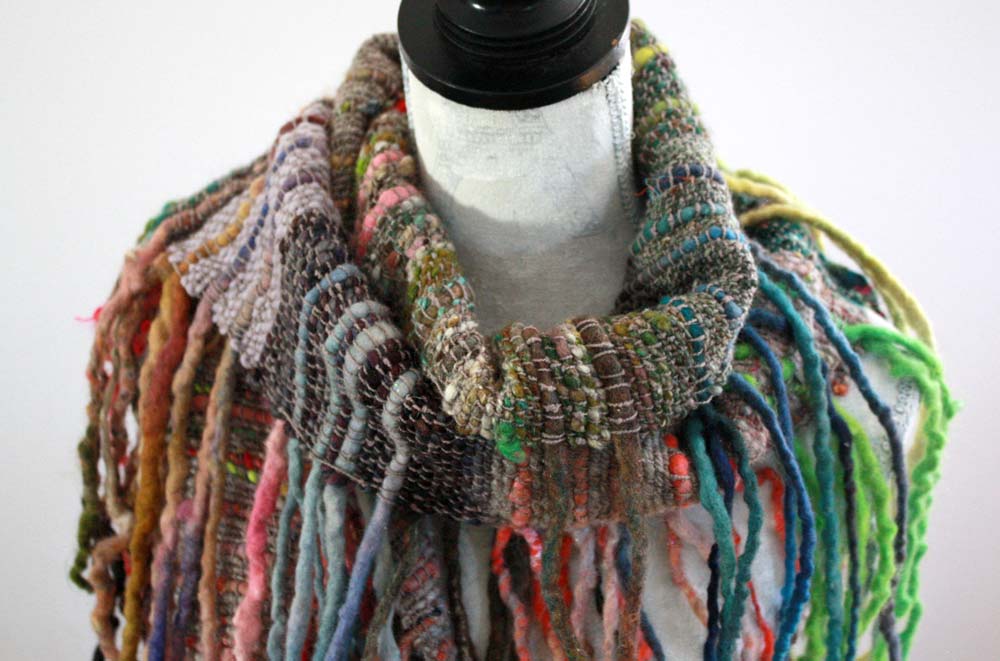 Product verses art. Creating can actually take two routes, Fine art and art product. Fine art is one of a kind thing you make. Think gallery type of work. Art is the kind of thing you languish in making following your heart. It is usually priced higher. Product is a thing you craft using your art and skills. It is repeated and produced as efficiently as possible without losing it's handmade qualities. Think art fairs and craft shows.
Start with the art. Making stuff is fun. Pinterest is fun. Crafts are fun. But stuff is stuff. Popularity dies, trends come and go. When you are an artist you are moving beyond making stuff and really diving into expressing visual language no matter what your medium. Being an artist has a longer shelf life. Art is what will add value to your handmade stuff if you are producing product. You can easily copy a product, but adding your art to production will set you apart and become your brand (more in this in a minute).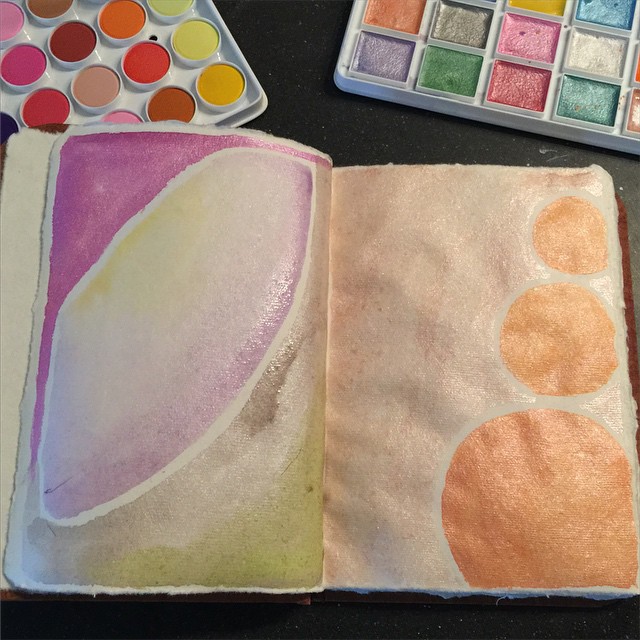 In fact make art a habit. So even as you develop a product that is financially viable to sell (you kind of need to read this article first), you are still going to need to be creating art work for yourself. Even if it is art journaling. Actually, I think you should art journal regardless. Your style will evolve. What you make will change. Developing an art habit will keep you from becoming a one hit wonder. Scheduling time to make art is as important as production of items you are selling.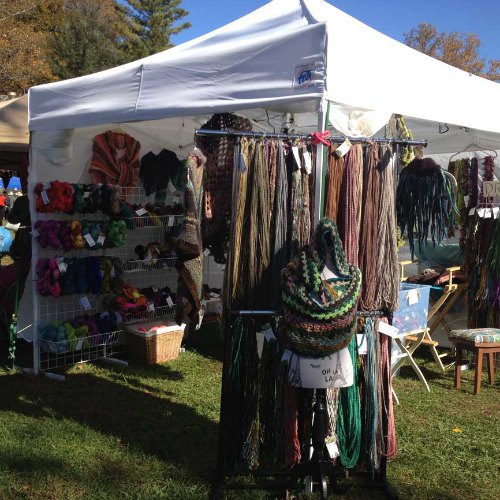 Where you sell is important. So where do you want to sell? In Galleries? On Etsy? Art craft shows? On your own website? How you like to pimp your stuff can be just as important as what you make. And depending on what you are resonating will determine what you make. For example, you really would not approach a gallery with your craft product. And you might be frustrated trying to sell you one of a kind paintings at a craft show. So how do you see your self selling your work?
What customers are really buying. The thing is when customers buy your work they are not really buying your stuff as much as they are buying into you vision. People feel good when they buy art. They can get any old picture to hang over the sofa, but when they buy art, they feel good about supporting culture. They want to know artist statements and inspirations. They are curious about their studios. Even fine crafts they want to see how it is made and know the history behind techniques and the details that the artists bring to the methods. This becomes as much a part of the product as the product itself.
Which all points back to your art. Developing your art is your brand. Developing your art is your story for customers. It is the starting point for your product. Developing you art is what will fill you up when the grind of pimping your work takes its toll.
So, Fiberista. If I had only one piece of advice for you when it comes to selling what you make it would be this: No matter how deep you get into growing a handmade business, make time to keep making art. It may seem counter productive and a waste of precious production time. But, trust me in the end it will sustain your business more than anything else.
Sign Up for the UrbanGypZ Fiber Arts Collective