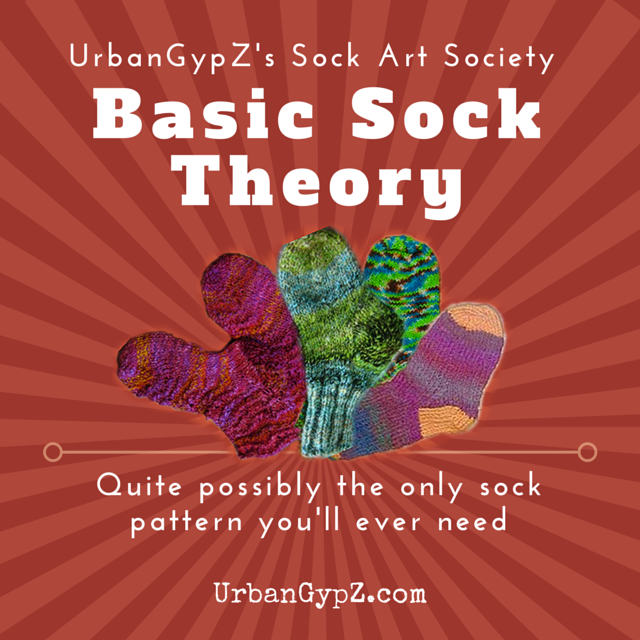 I have a confession…
I really only make socks from one pattern. It is actually derived from the pattern I learned  how to knit socks with 13 years ago. And being a sock yarn dyer, I have tried and studied so many patterns, but
I keep coming back to this one pattern.
Well…I say I come back to the pattern ("formula" would be a much better word), when actually I have this sock formula memorized. I love it because it is the absolute best pattern for working with hand dyed and hand spun yarns. It is simple enough to really let my favorite yarns shine. I have made a video giving you a tour through my sock drawer… funny how that would only be exciting to us knitters…am I right?
I decided to revamp my free download and reoffer it to you along side a pretty cool knit-a-long I am calling the UrbanGypZ Sock Art Society. So like all my other e courses and anti-patens, I am all about helping you find your creative mojo with your knitting. In this group we will focus on creating awesome socks. It is written with right brained knitters in mind. So get the download!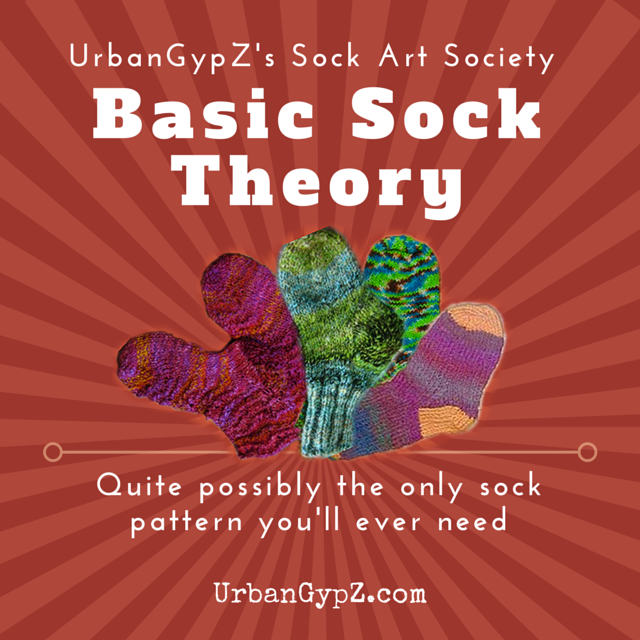 Sign Up for the UrbanGypZ Fiber Arts Collective