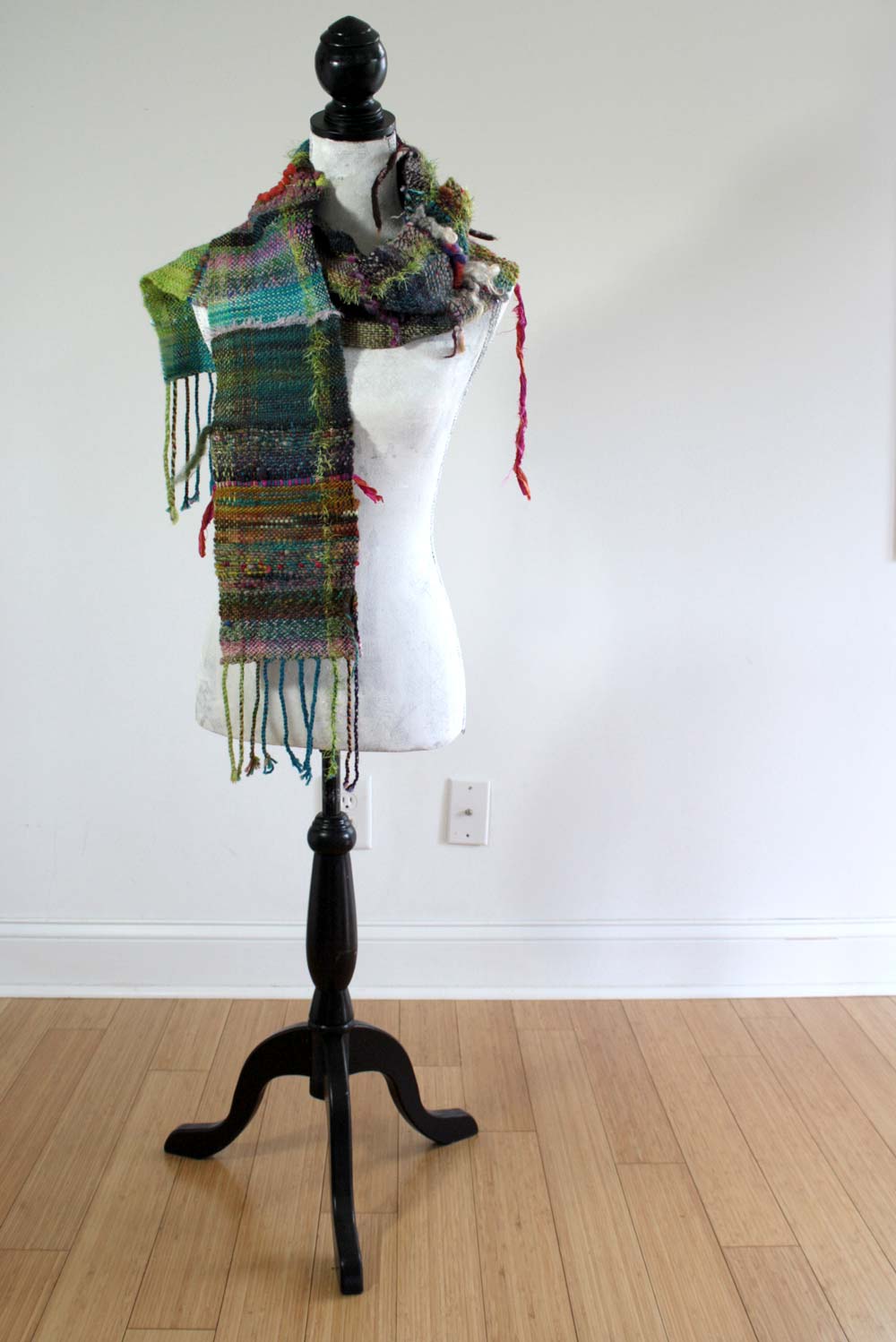 Hand woven fiber art scarf by Stacey Budge-Kamison
This fiber art scarf is woven with inspirations of the moment out of hand selected artisan yarns. Hand woven on a small rigid heddle loom using a Japanese freeform weaving theories of movement and contrast. Many of the fibers hand spun and hand dyed by various fiber artists.
Details
Length: 93″(plus fringe) x  7 "
Weight: 7.5 oz
Merino, merino blend yarn, up cycled mill waste fibers, silk, mohair, alpaca, rayon, cotton, sea cell, nylon, sequins
Handwoven By Stacey Budge-Kamison, 2015
Contact me for additional information.
Get notification when new work becomes available as well as  a behind the scenes looks at how I make art.