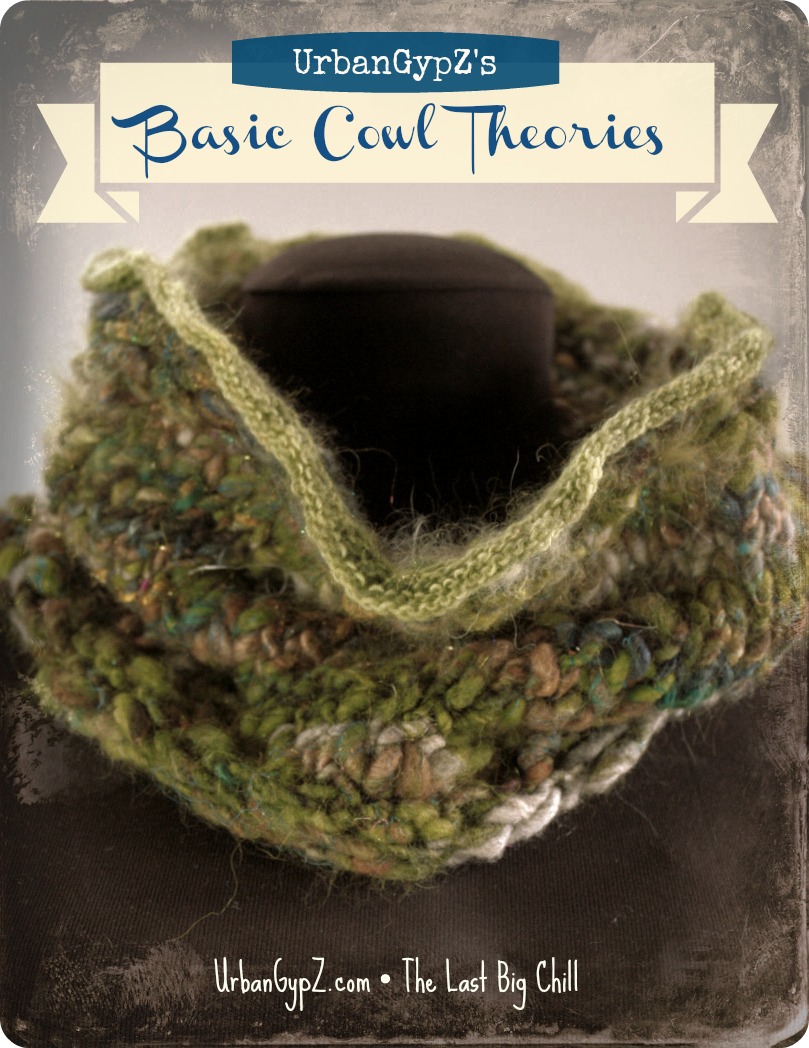 One of my favorite quick knits projects is cowls. For the most part, cowls can take as little as one skein of yarn(100g/3.5 oz). They are the perfect palette to highlight a new knitting technique, or a beautifully textural art yarn. Cowls are just awesome, they can totally keep your neck snuggly warm without the cumbersome scarf ends. And it is so easy to just whip up several of these to layer with your wardrobe. Given the right simple stitch I love working this kind of mindless project at Stitch and bitch, or when I am relaxing with a glass of wine while knitting (ie…I need to not have to worry about messing up) You do not really need a pattern to get started, you can make it up as you go,. But here are just a few tips to help you get started.
UrbanGypZ's Basic Cowl Theories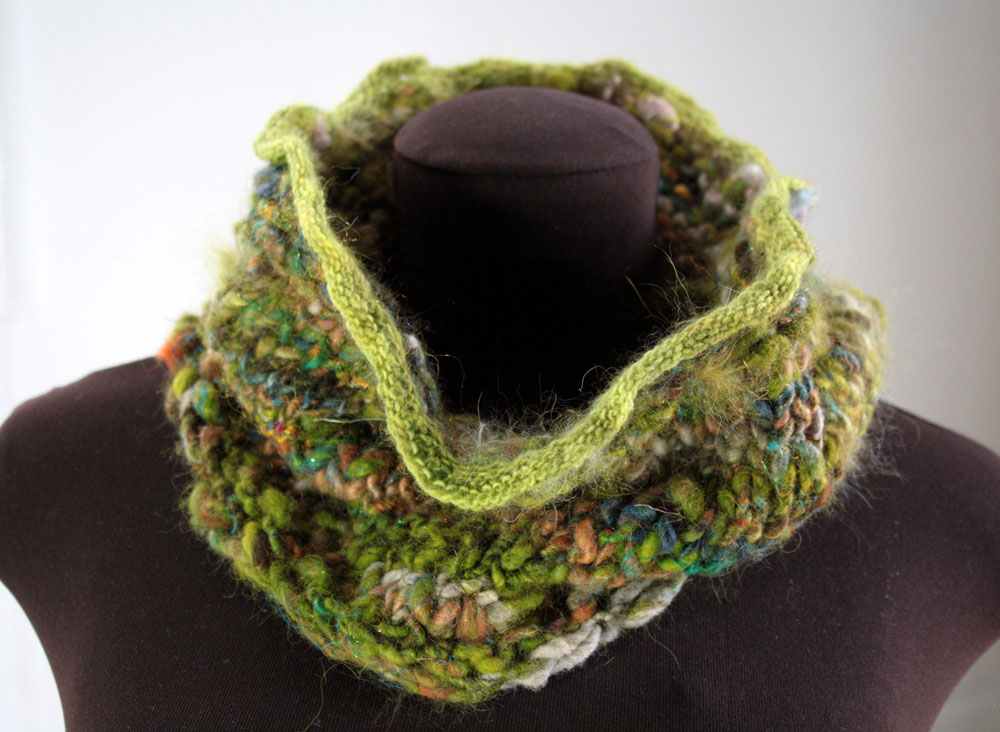 For the most part, you will not need to work a gauge when knitting a cowl. Cowls are somewhat forgiving when it comes to sizing. You might want to knit a gauge to make sure your needle size will produce a fabric that will be drapey. You will want your cowl fabric to be soft, so if you are not sure go with the larger needle.
A good rule of thumb is do not make your cowl any smaller than the circumference of your head. You want to be sure you can fit your noggin through it.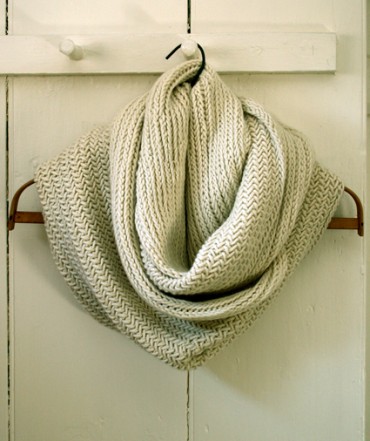 Knit an a super long cowl that you can wear like a scarf or double (or triple ) wrap it for a super bulky cowl (this picture is of the herringbone cowl from the purl bee. Check it out, it is a free pattern!)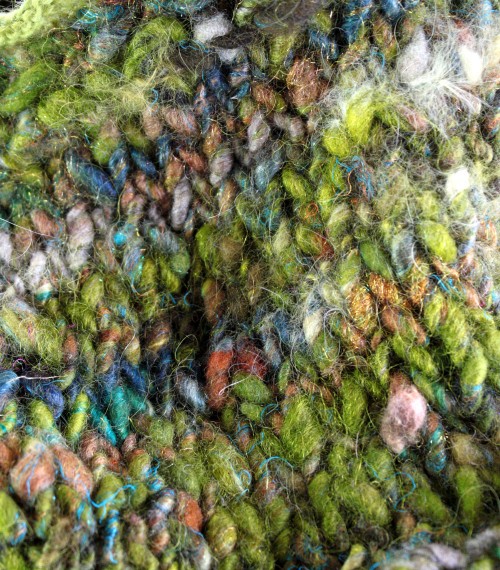 If you are using a highly textures yarn, stick with simple stitch patterns like stockinette, garter, or reverse stockinette stitch. Simple stitches will highlight the texture of your yarn better.
If you are making a stockinette cowl, work a couple of rows of reverse stockinette stitch to keep the edges from rolling. When the edges roll, the width of the cowl becomes way shorter. You will use less yarn if you keep the edges from rolling.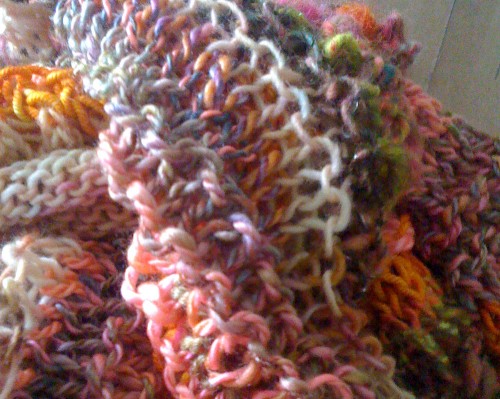 Try painting with yarn. Have some languishing yarns in the stash leftover from you favorite project? Try  making a stash buster cowl. Don't worry if your yarns are not bulky, you can either hold two thinner yarns together, or knit them  as a single with your thick needles to make a lacy like section in your cowl.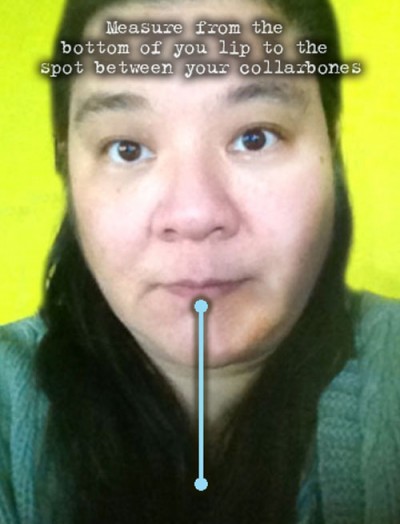 Another good rule of thumb, is to knit your cowl to be at least a length a little longer than your neck. Measure the distance from the bottom of you lip to the little spot at the base of your throat between your collarbones. Longer is better. Heck, knit until you run out of yarn.
Have fun, play with your yarn, and don't be discouraged if you have to rip out your knitting to rework your cowl. The way I see it is every "mistake" is more knowledge under my belt. I get a little closer to knitting pieces that I know I will love. Do you have a cowl knitting tip to share? I would love to see it. Leave a comment below, post it along side a picture of your favorite cowl on the UrbanGypZ Facebook page.
Sign Up for the UrbanGypZ Fiber Arts Collective