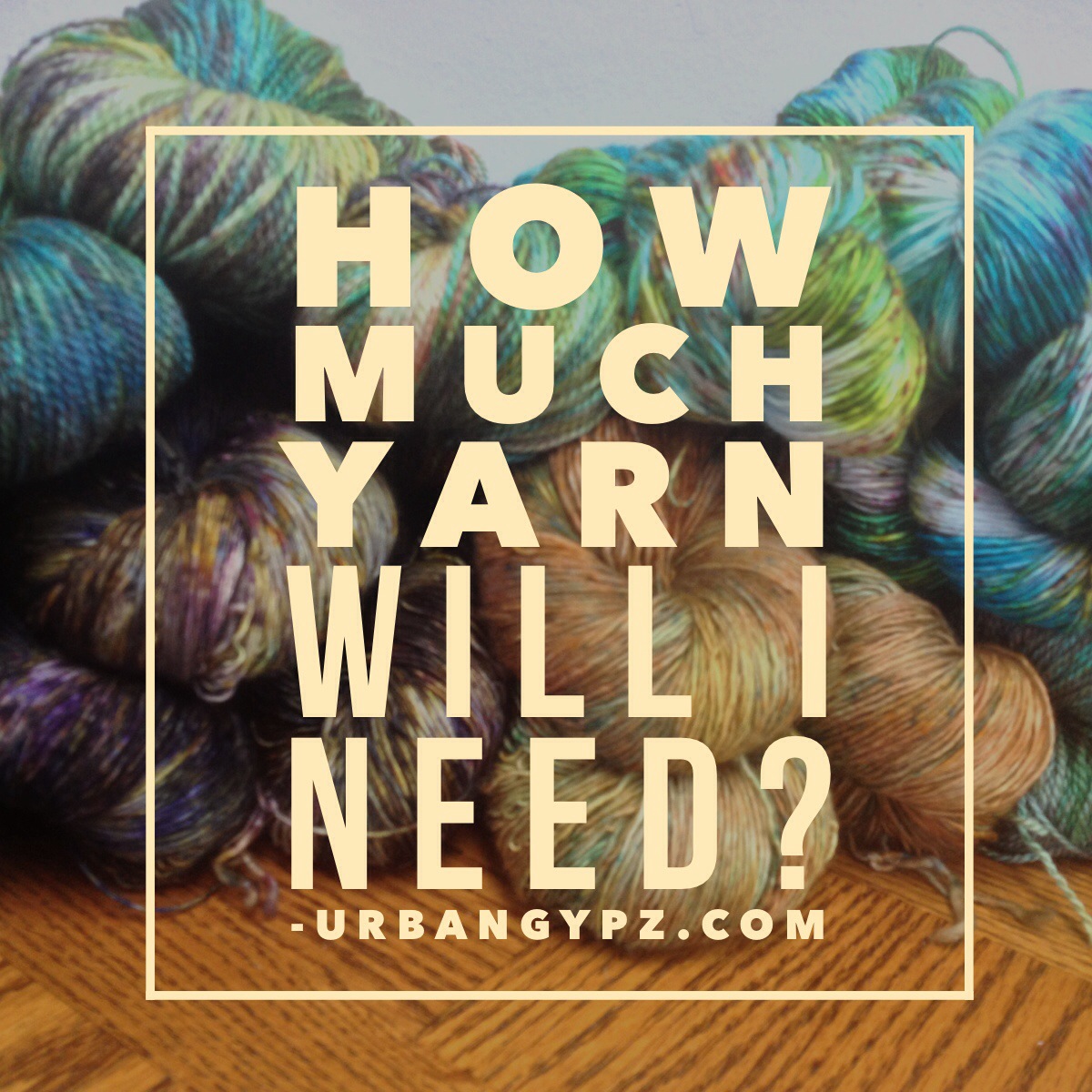 It is a question that stops me dead in my tracks. You may even see me tilting my head a little as if I do not quite comprehend the question. One of the questions I am most frequently asked is
"How many yards will it take to make X?"(X=any give project)
I get it, most patterns are written giving yarn amounts in yards (or meters). And with commercially spun yarn yardage is the way to go when calculating what you will need for a sweater. This becomes tricky when you are working with a hand spun yarn or working with a stash buster project where there are many different textures. And it is especially true if you are designing on the fly.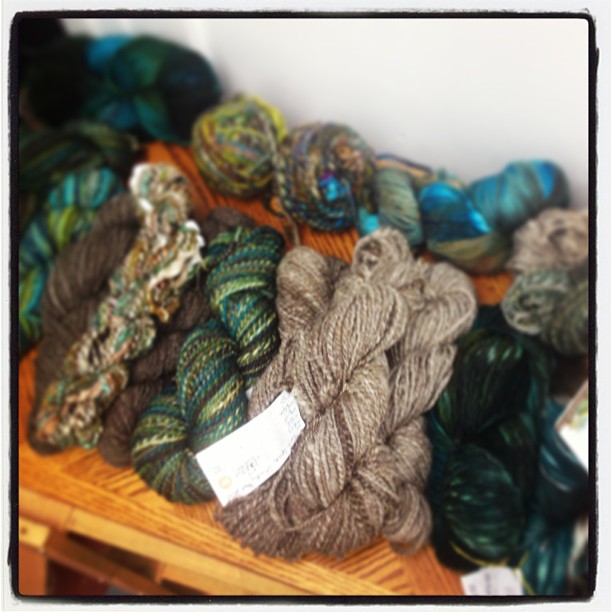 I have found that for designing projects on the fly, measuring your yarn by weight is a better guess.
Granted you will have to take into account the weight of the fibers itself,(for example, silk and alpaca weigh more than the same yardage of wool) but err on the side of more than you think you need and you should be just fine.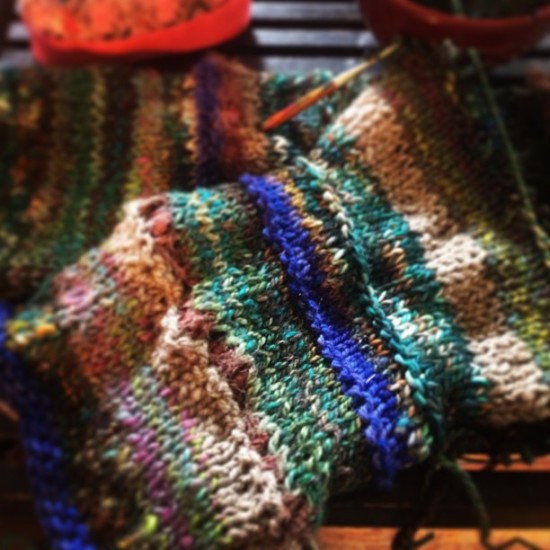 If you are recreating a favorite sweater,  try weighing the original.
For example, I love love love my big green oversized sweater. It is made with some seriously bulky yarn, and I would love to recreate it in a stash buster of art yarn. A good starting point would be to weigh the green sweater, add 10% for good measure, and gather at least that much yarn to work with.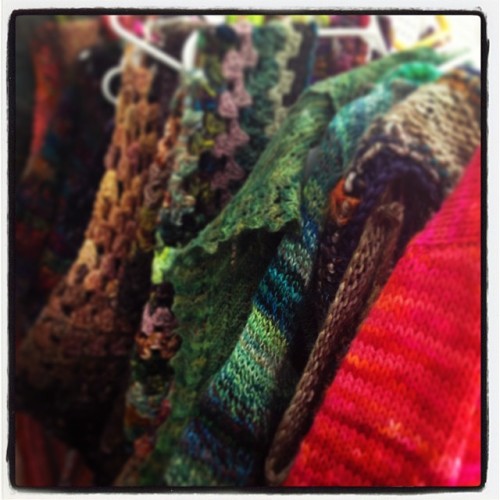 Here are some general weights I have found to be a good rule of thumb when trying to gauge how much yarn you will need:
A pair of socks: 4 oz of yarn for a pair of women's medium mid calf socks.
A hat: 3 oz of yarn for an average adult roll brim hat
A pair of mittens: 4 oz of yarn for a pair of women's medium mittens
An average scarf: 8oz for a scarf that is bigger than an ascot and smaller than a shawlette and you can wrap around your neck once.
A shawl: the amounts can vary tremendously depending on it it is lace or not, size etc. For an average lace shawl 8oz or so will work. For a more solid sweater shawl 12-16 oz.
A sweater: 20-28 ounces for an average women's medium sweater. again, for sweaters best to err on the side of more than you may need.
This is all for knitting, if crocheting you will need 2-3x the amounts listed.