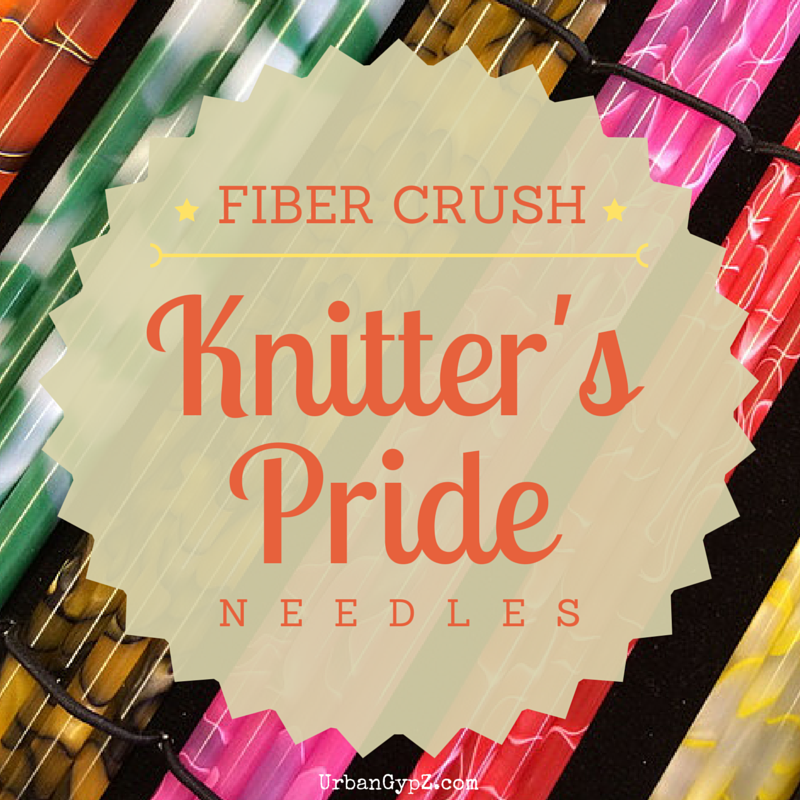 I am kind of in a panic. I can't for the life of me find my interchangeable needles. I have seen them within the last 3 weeks. But as of this weekend, I have no clue. I have torn the house apart, torn the studio apart and I am feeling the sweat across my brow as I think that no it is not just a set of interchangeable needles it is a collection of 4 complete sets with a few of my favorite DPNs and my most loved crochet hooks. OMG…breathe….
Don't get me wrong, I have quite a collection of other knitting needles—many of which I never use. Or you might say I have retired them because I own (or have owned…eek) what for me is the perfect needles.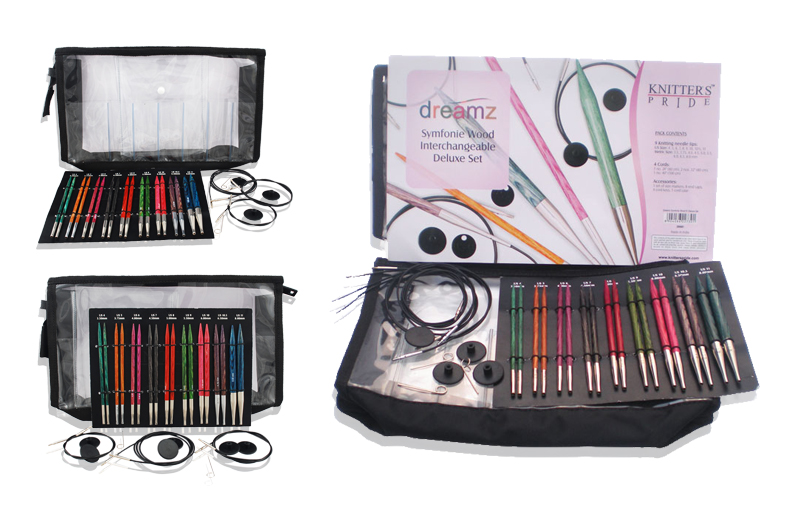 I love Knitter's Pride needles so very much. My go to set is the Dreamz interchangables. The Cubics run a close second but only because they are not dyed in beautiful colors like the Dreamz.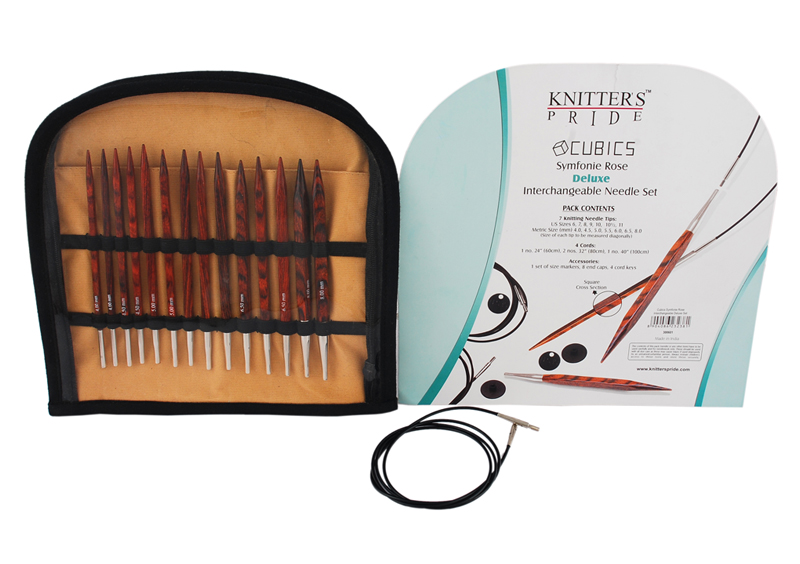 Full disclosure: Yes I am a Knitter's Pride dealer. But I only pimp stuff I can stand behind. So as a professional knitter… when it comes to my love for Knitter's Pride…Let me count the ways…
The points! The points are pretty pointy. I love knitting single plied yarns and nice pointy points on my needles keep the yarn from splitting.
The cable joins as smooth and sturdy.
The finish on the wood needles are almost as slick as nickel, and the finish is hard. So they are less likely to get dinged and dented. (ditto for the plastic, metal, and carbon fiber)
OMG the carbon fiber needles, Karbonz. So light weight yet so very very durable. I have never seen such a strong lace needle as the carbon fiber needles. I want the DPN sock set so bad
The nylon Trendz set is crazy affordable, sturdy, colorful and also has the awesome pointy points. And I usually am not a big fan of plastic needles.
The sets are just beautiful. Beautiful cases, nice size range and great accessories included (like size labels!).
The Cubix are truly ergonomic. Not sure why, but the softness of the wood and the square shape does truly lower my instances of carpal tunnel and hand fatigue. A big deal when you are a professional knitter…
They integrate well with my second favorite needle brand…Knit Picks. Meaning Knit Picks cords and needles work with Knitter's Pride cords and needles as well.
So far, I have only carried a few sets in my shop. I am trying to hammer out how to offer a bigger variety without having to carry a lot of inventory and still maintain good shipping timeframes. Eventually I will figure it out. But in the mean time, check this out:

I just got the call today that the new Marblz sets are on they way here. Aren't they just gorgeous?
So, what kind of characteristics do you like to see in your favorite knitting tools? What tool can you absolutely not live without? Shoot me an email or give a shout out on the Facebook page. I am off to check the one last place my favorite sets could possibly be….
Update: WHEW! Found them…