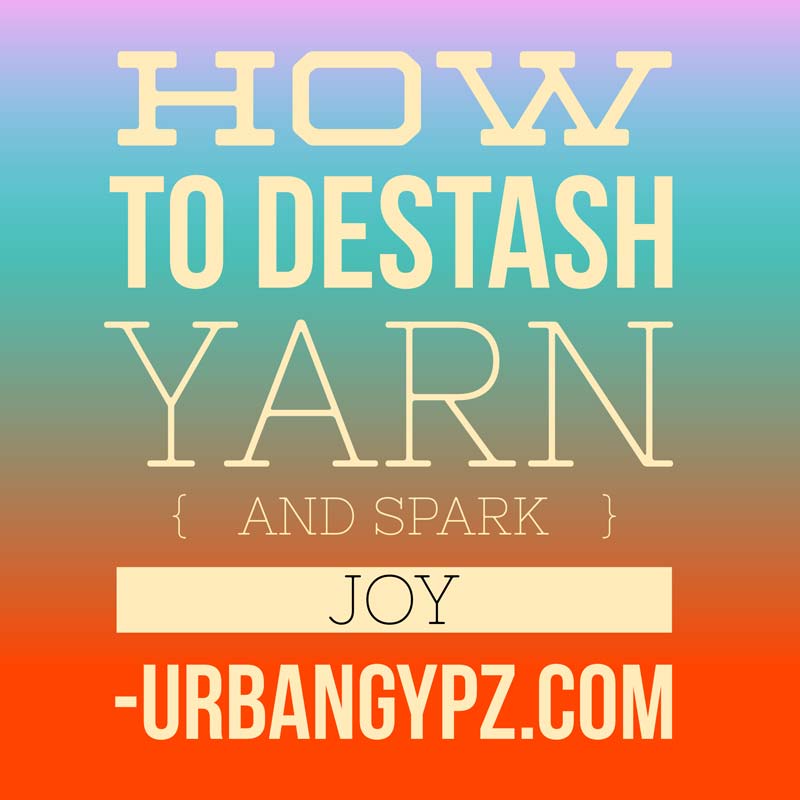 I am in the thick of getting rid of half of my stuff getting ready for our move across state, and trying to move out of the studio by the end of the month. We have literally gotten rid of half of our stuff. Who knew I could accumulate so much stuff in the 13 years that I've lived in Asheville. I am appalled and fascinated. This also includes destashing yarn. I know I should be appalled as to how much yarn I have accumulated in the last 13 years, but for whatever reason I am not. And I know many of you out there understand exactly what I'm talking about.
Sometimes I wonder if my "yarn business" is really just a front for my extremely large yarn stash.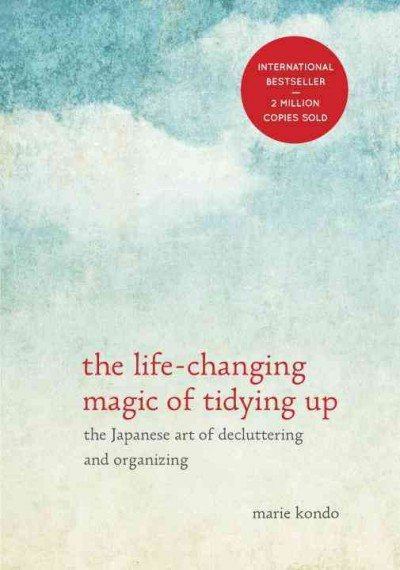 It just so happens, as I began sifting through all of our stuff, Marie Kondo has a bestseller out that talks about purging your stuff to create a tidy, manageable home. Just going through all of my clothing and coming out on the other side with a very organized, neat closet has me inspired to tackle every inch of the studio, house and condo. I am eager to lighten our load for eventual move. Needless to say, this but book could not have come at a more perfect time.
If you have not heard of this book, here's the basic premise. Carve time to tackle groupings as a whole. For instance, all your books at one time, all your clothes in another sitting. Save the mementos and photos for last because those are the hardest to let go of. The only question you ask yourself, as you touch each item as you're going through stuff, is "Does the spark joy?" It's that simple. You're only keeping stuff that you absolutely love or absolutely need.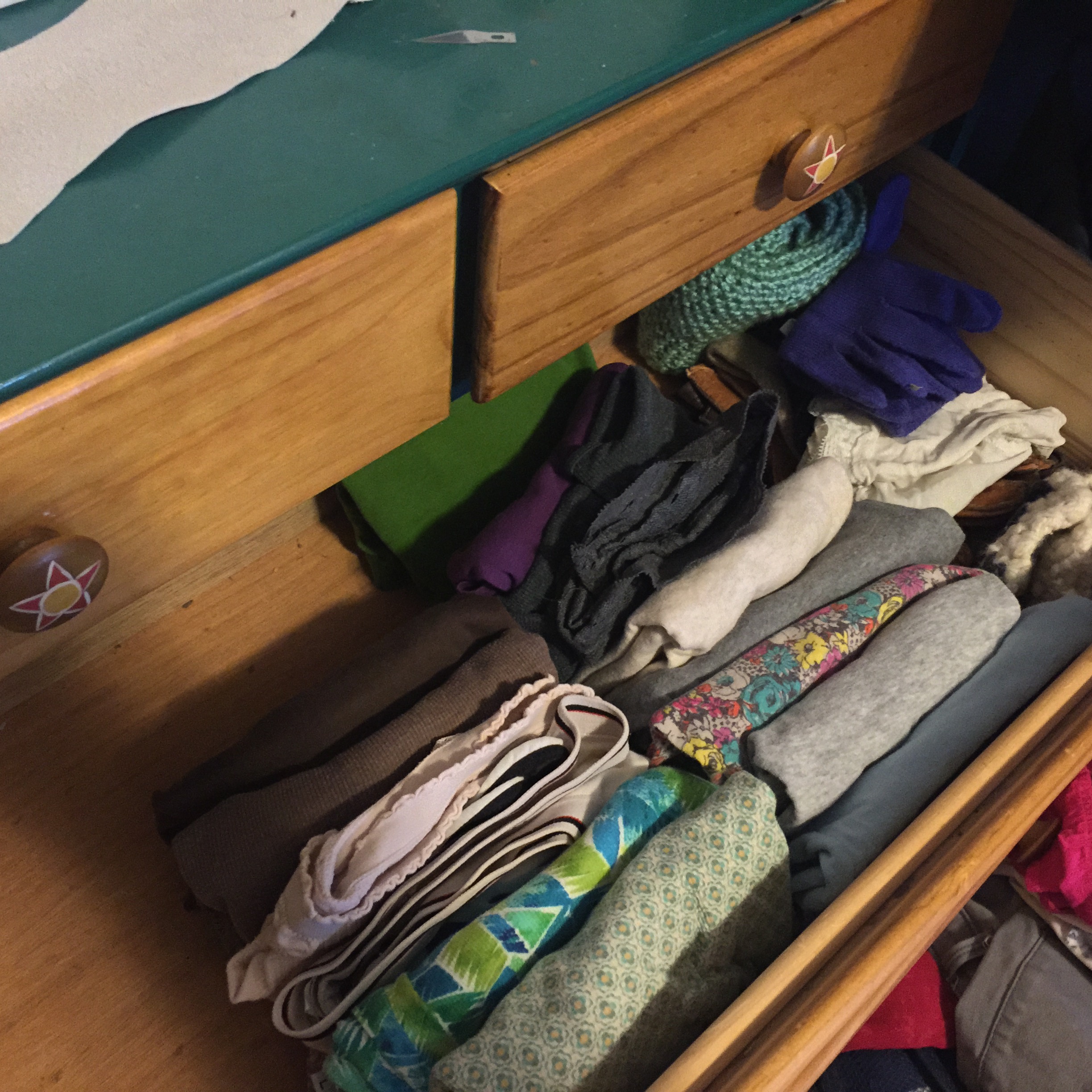 What this book doesn't have is a section on how to go through your yarn. But I believe that yarn tends be closer to a memento type thing than an actual need (believe me, I know this memento vs. need thing is pretty debatable…)
Here is what I have done to destash my yarn using what I learned from the magic art of tidying up.
Gather every scrap, skein and ball of yarn into one place. Trust me, I understand how difficult this part might be. I, for one, have an insane amount of yarn and not all of it is considered business inventory. But it's pretty important that you do this in one sitting whether or not it's over a few days. So gather IT ALL.  This also includes you WIPs.
Gather up several, plastic bins and paper bags as well as something to label your bins with, and a pen. Hey I know destashing can be emotional (I'm not even kidding) so you don't want a silly roadblock like "I'm missing pen" to stop progress. Gather your supplies in advance.
Make sure you're in an area where if you can leave this massive project out if it's going to take more than a couple of days to finish. In other words, the dining room table might be a great place to organize your stash, unless you're planning on a large dinner party in the middle of your progress. Again setting yourself up to complete this task is really important.
Now for the fun/hard part. Go through every scrap/skein/ball/WIP in your stash, holding each piece or grouping. Ask yourself "Does this spark joy?"
Some yarn/projects will be no-brainers. You either love them or not. But, many are going to be rife with mixed emotions. That ball of yarn from the awesome girls trip to Stitches. Your first handspun skein. The baby blanket you started for your son…who might be getting it for his college dorm room next Christmas. What the hell do you do with those?
Here is how I see it (as a fan of Ms. Kondo)… When asking if this skein/ball/scrap/WIP sparks joy, get real about if it is actually sparking joy for you in the present moment, or is the memory this skein/ball/scrap/WIP holds sparking joy. If it is the memory that is sparking joy, know that the memories will always be with you whether you keep that skein/ball/scrap/WIP or not.
Does the idea of working on that WIP in the present fill you with dread?  GET RID OF IT. I give you permission to release that guilt. Let it go, donate it to charity, give it to a friend, I even give you permission to throw it away (or at least cut it up for the birds to use for nest material).
Once you have finished going through it all, keeping only the joyful stuff, organize it all in bins that makes sense for YOU. For me that was a bin(or 2…3) each of WIPs, crochet cotton (for market bags and dishcloths), sock yarn, worsted and handspun, and bits for weaving.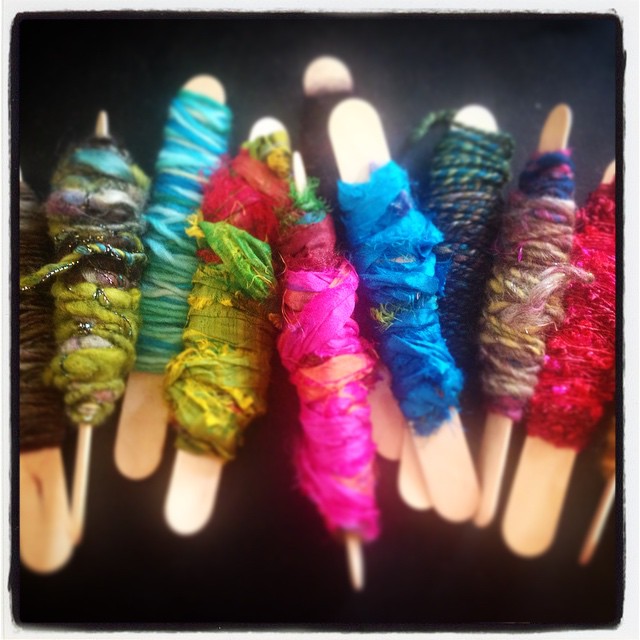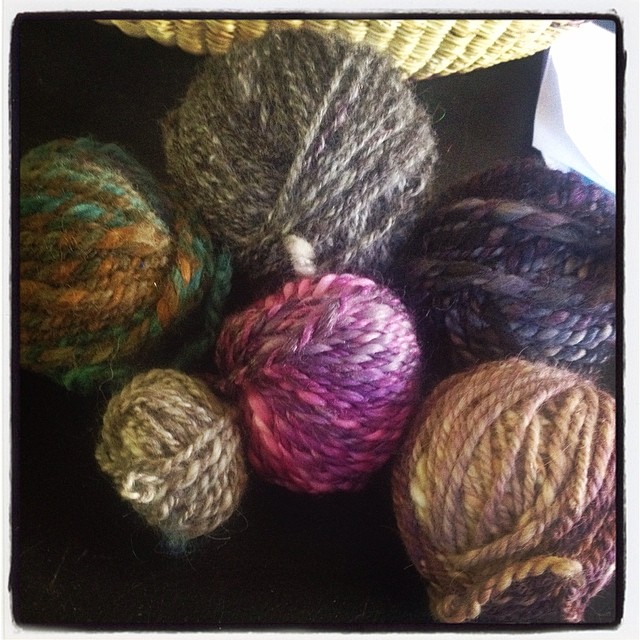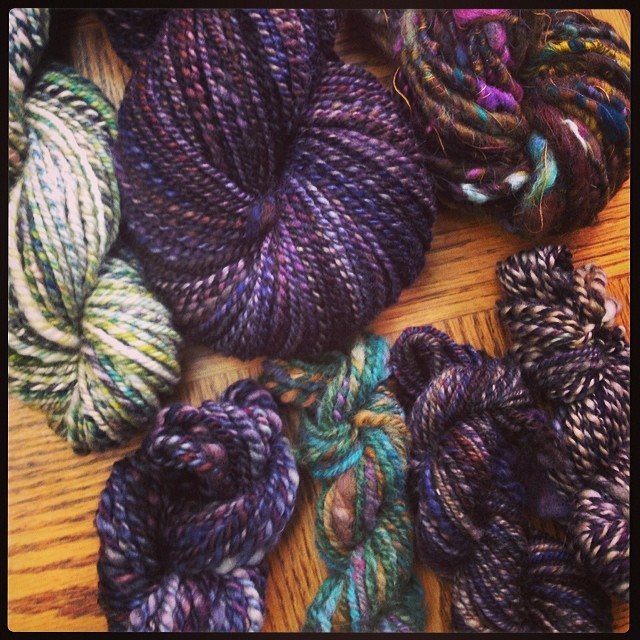 Take your time, give yourself breaks especially if you are feeling anxiety of overwhelmed (hey…I am not even kidding). See the project through to completion, even if it takes a month. I know that we often hold onto knitting stuff, because knitting in general brings us so much joy. By using Ms. Kondo's genius method of destash, you will be left with only stuff that brings you real happiness. You will also be free of the project guilt, and "meh" yarn taking up time and space in your life. And take it from me…. It. Feels. Awesome.
So, now my question for you… Do you have any destashing tips to share? Please share in the comments below.