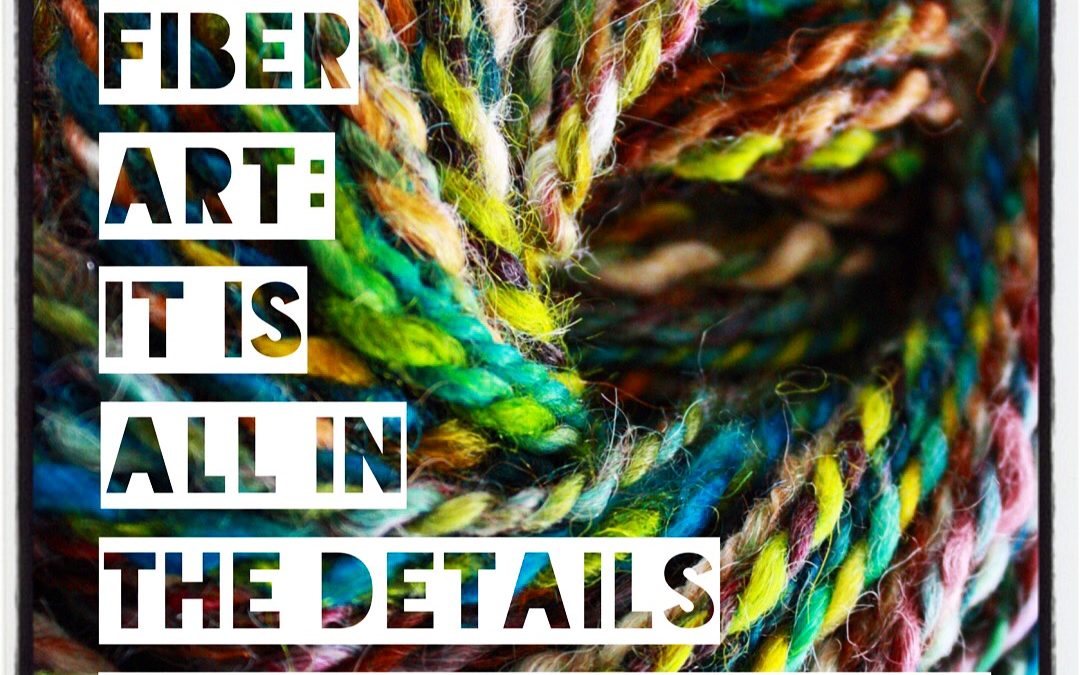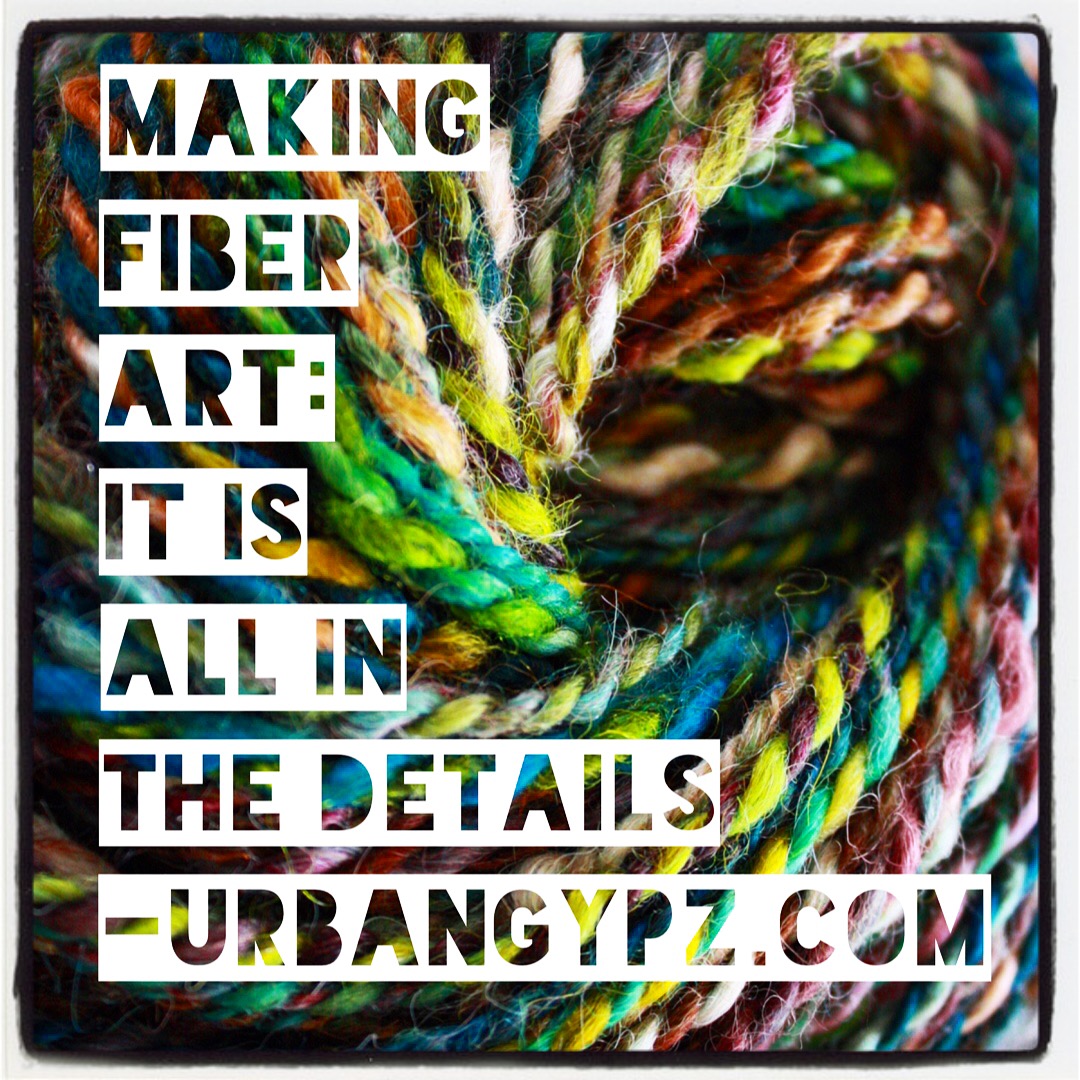 Check this out. This is my most recent yarn…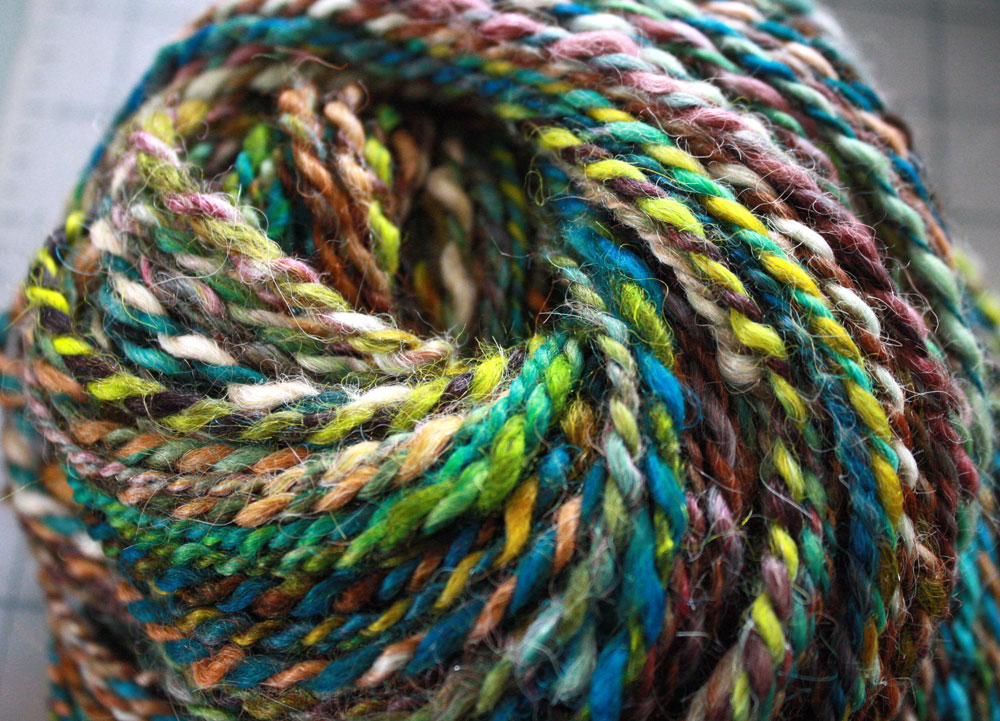 It was made from this fiber I dyed a couple of weeks ago. The first in the new dye space.
So this fiber was a miss mash of mill ends, farm wool, angora from my late great bunnies, and sole roving ends. I could not tell you what breeds of wool was in there. This was in a box and I just needed it dealt with as opposed to actually having to sort it into the organized stash. I did not even bother to card it all together. I just dumped it into the dye pot. It was my first run in the new dye space and I just needed to see if my set up needed tweaking. When I spun it up, I just divided the whole batch in half and set about spinning it up into a mindless two ply I could make while watching a movie and using my espinner.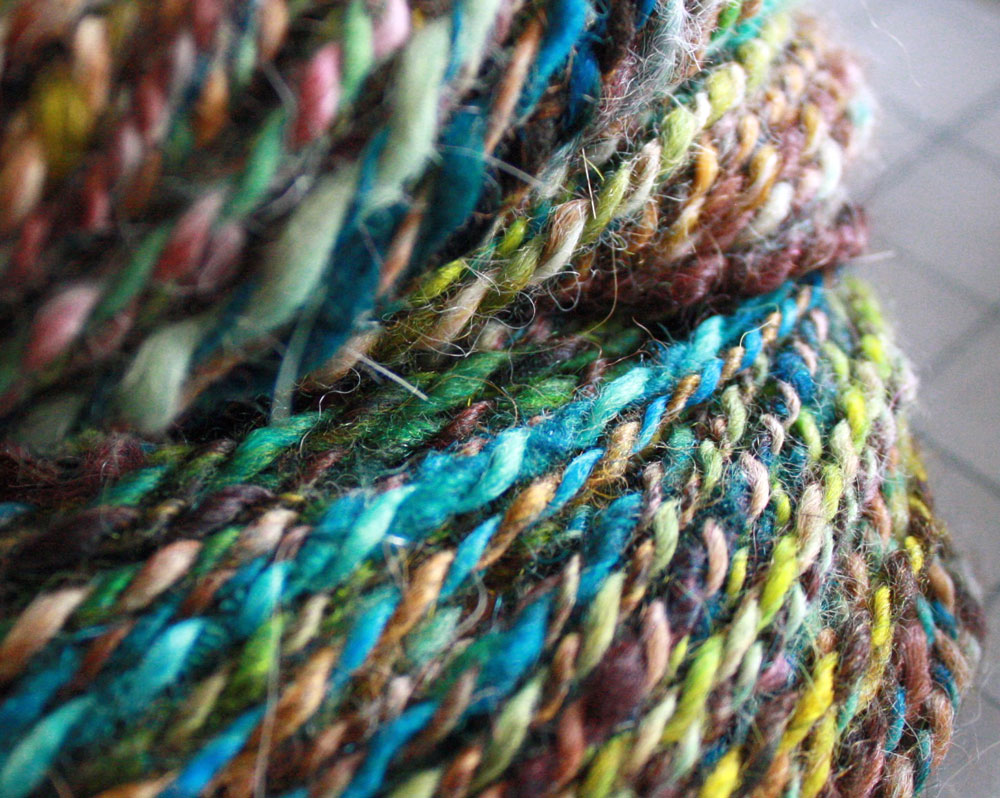 There is something about the mishmash of subtle textures that is just awesome. Look closely, you can see a sheen from a mixed fiber containing silk, some fuzz from the angora, rich colors where the dye strike was deeper in one type of wool compared to another. There was also a good bit of white in this batch. I know so many dyers hate having white in their batches. I think the white provides a much needed separation in some of the colors. The white also affects the range of values for the colors, adding a lot of depth within the yarn.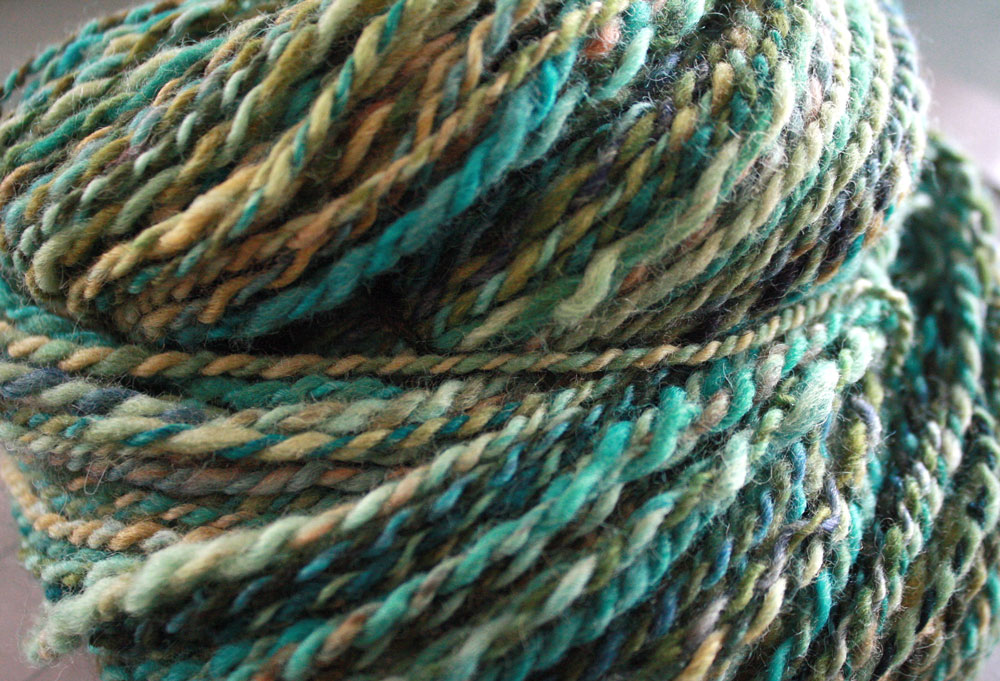 Check this Superwash BFL dyed and spun similarly. While this is a lovely even yarn, there is something predictable about every inch of the texture. And there is nothing wrong with that. It is interesting how just the subtle difference in the wools of my recent yarn adds so very much interest was. This yarn was also dyed with no white, and a smaller range of colors that were within the same value.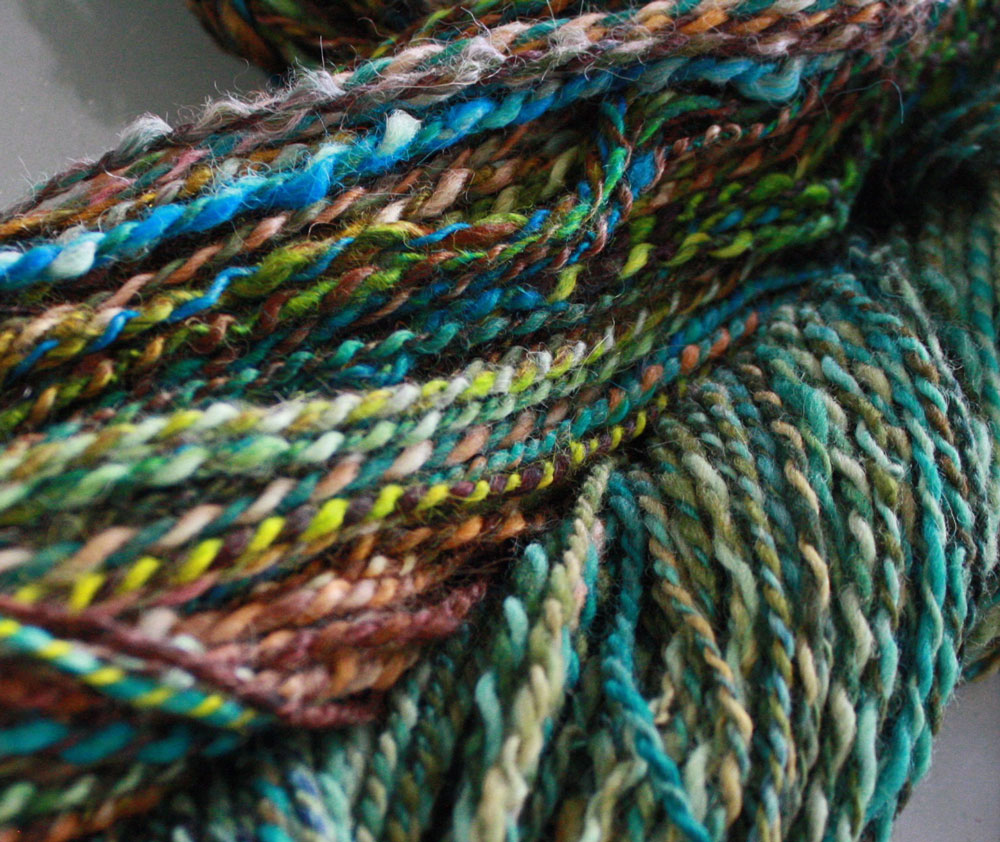 You can see while these yarns are similar, the subtle differences will affect how I use each skein.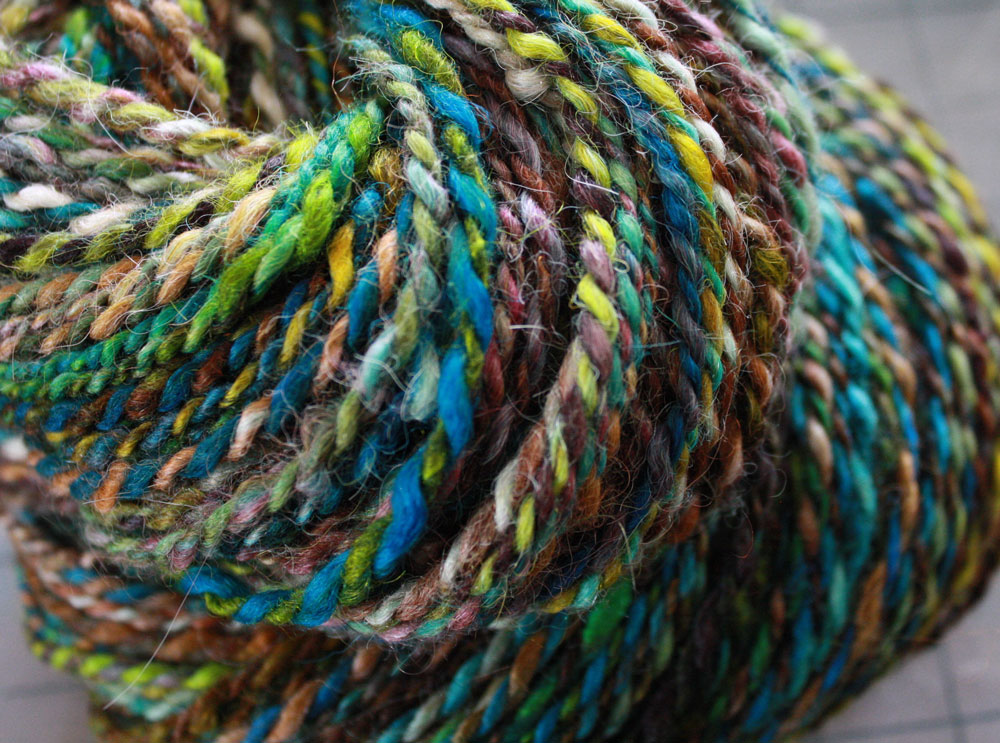 While I love this new yarn and I am all about art weaving lately, I have to admit, I do not think this new skien would be best suited for art weaving. I think the texture would get lost against the warp (I am not a big fan of weft face weaving). There is a lot going on within one skien, so there is not much need to add to that visual language with other yarn. I really would like to use this skien in some knitting. But chances are I will need to add come other skiens to stretch the yardage for a project. Those yarns will need to just amplify what is already going on in this skien, be it a color, of texture. That may be as a compliment or a contrast.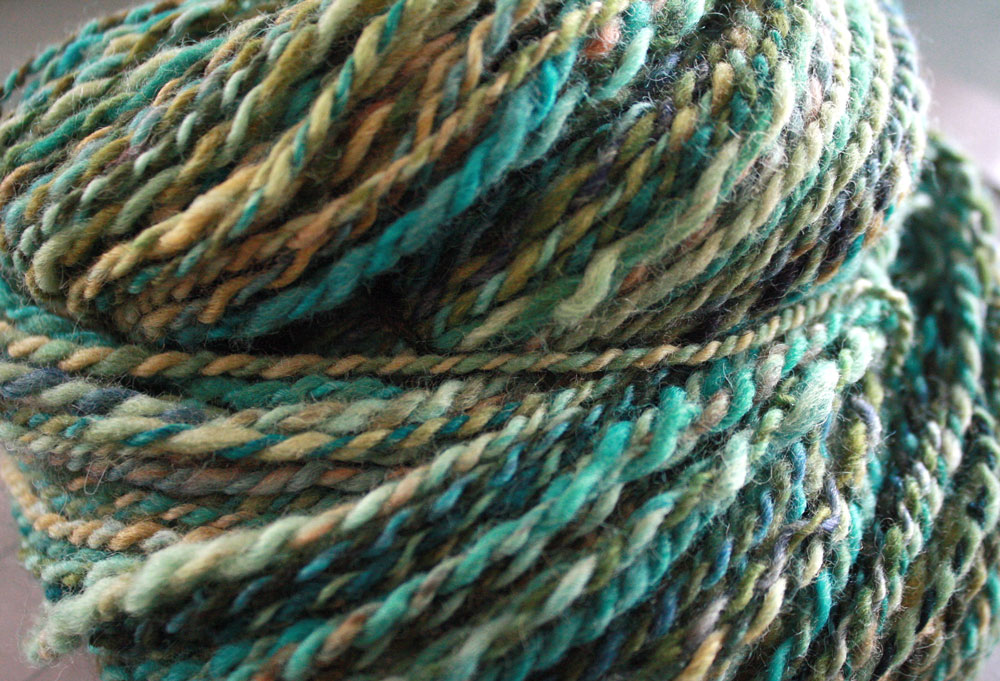 The BFL skien however would be great in some art weaving. It has a subtle enough variegation to make a weaving section to work in concert with other sections and a panel as a whole.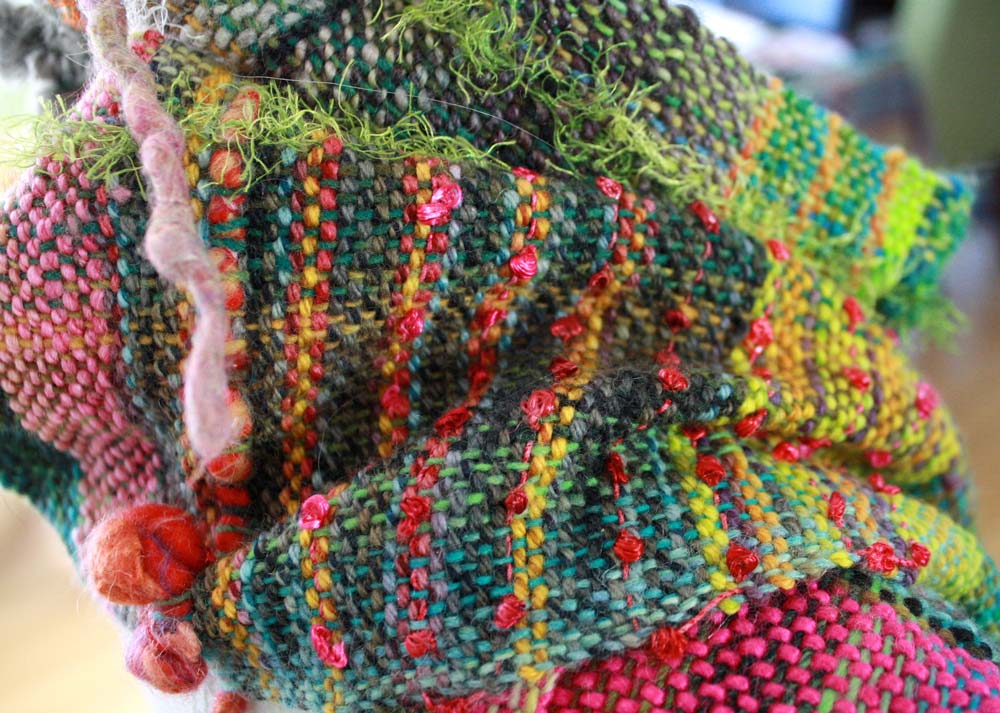 So yeah, for me fiber art is not necessarily about high end materials or even the techniques I use, as much as it is finding the the ways to show off the best part of each material and technique in a whole piece. You kind of have to really get down to the details of your work and how each bit contributes to the aesthetic of the whole. It is really not that different from what you may be doing as a hobby knitter/crocheter/weaver, It is really all about being thoughtful and observing how each of your choices affect your project as a whole.
Want to know more about how to take turn your knitting/crocheting/weaving hobby into honest to god fiber art? I am hatching a new offering. Sign up here to get updates and notices for when these lessons go live.