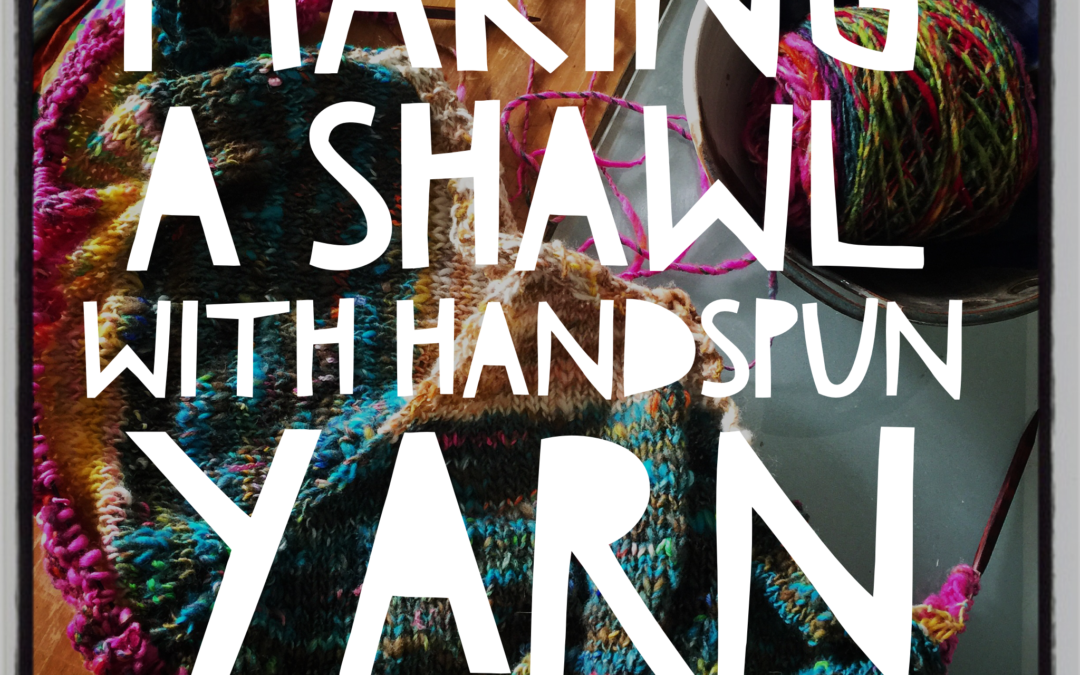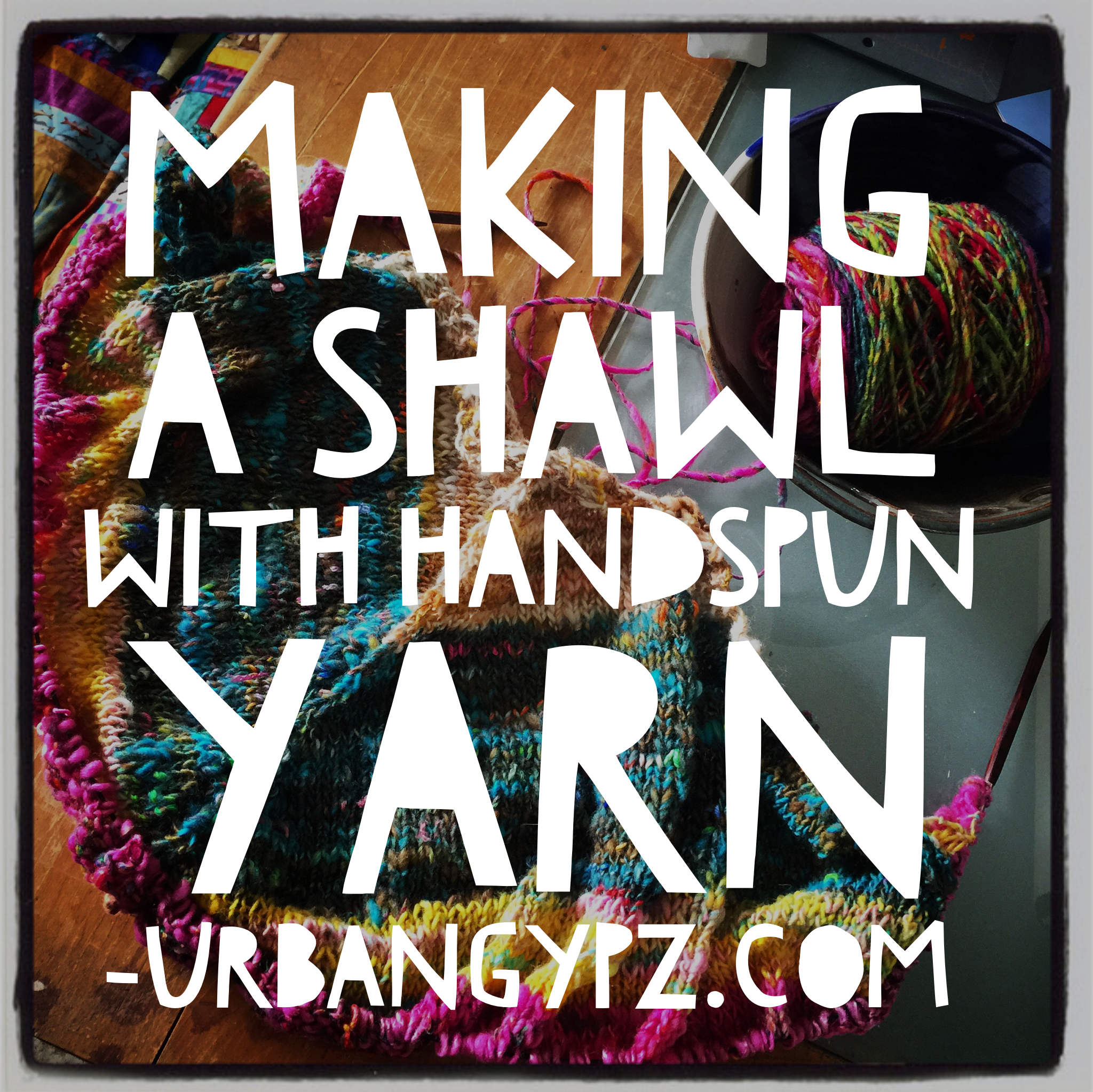 One of the most common questions I encountered when I used to do shows was what can you make with hand spun art yarn. Rarely is there enough yardage in a skein to make anything more than a hat. But if there were a lot of any given hand spun art yarn, I don't think a large project of art yarn is the best way to show show it off. I have written many an article on how to use art yarn along with complimentary and contrasting yarns to best show off your most prized skeins. And when it comes to what to make, I find the best patterns are usually the simplest to knit.
Last spring while in the thick of all things house sale and moving, I purchased this lovely skein of yarn from one of my favorite fellow hand spinners. I tucked it away to revisit in my new studio when we moved across state. That day was yesterday. Yesterday was the first actual day of our new routine in our new lives. I came into my studio, coffee in hand and went right for my new skein. One of my favorite things to knit using hand spun is a very very basic triangle shawl.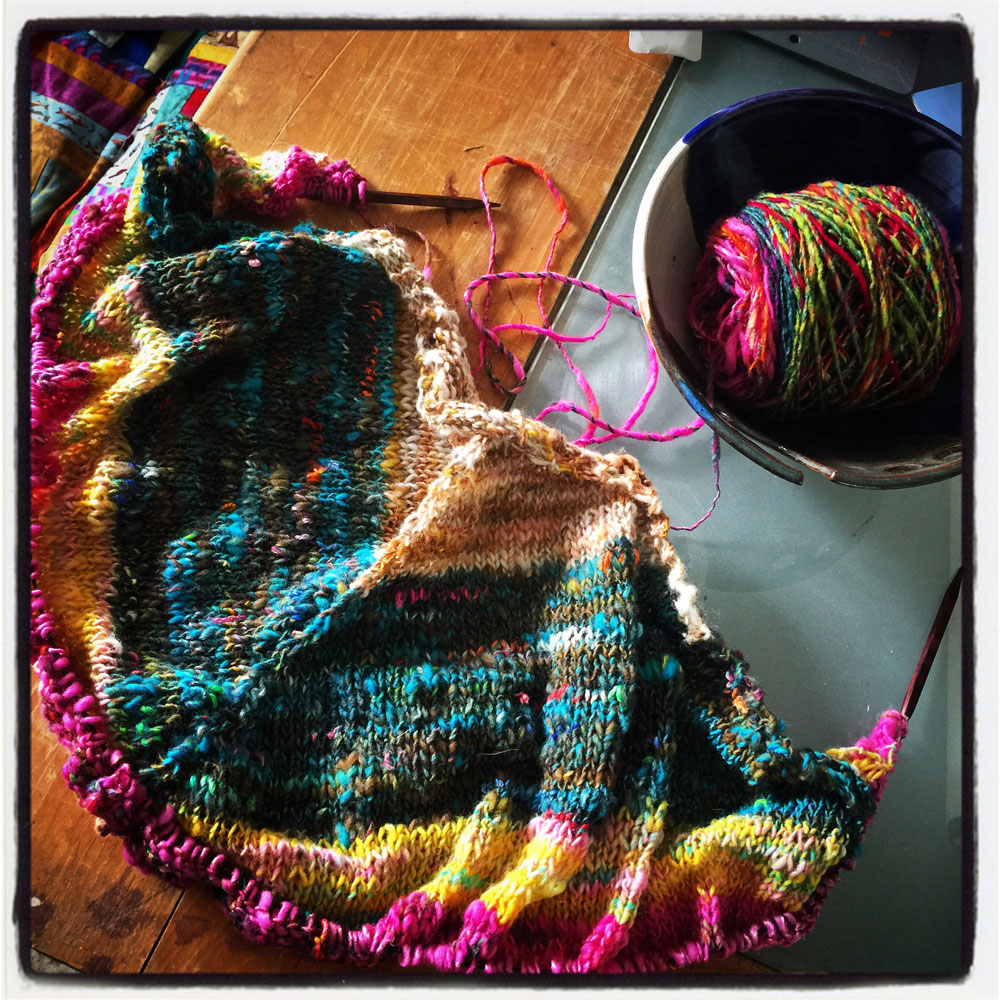 For this project, I am using just this one skein of yarn (so far…that could change…).. But this pattern is written to help guide you in mixing yarns for a stash buster that will open up your creative eye to color combos and textures.  It is like painting with yarn. Enjoy!
What are your favorite ways to work with hand spun art yarn? Leave me a comment below.
Sign Up for the UrbanGypZ Fiber Arts Collective