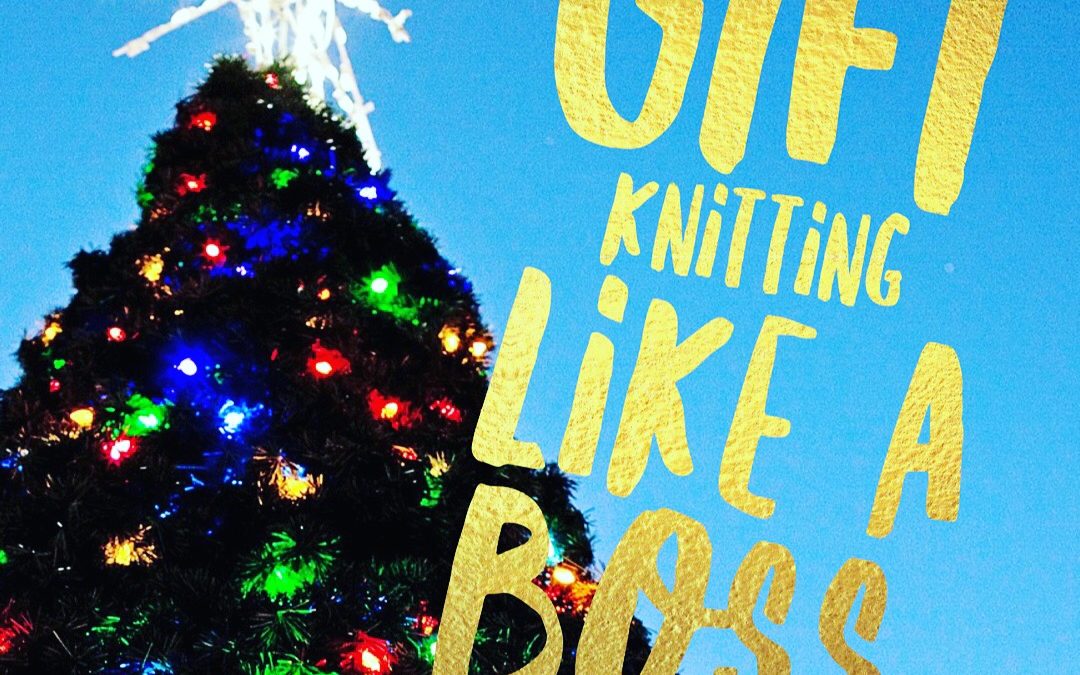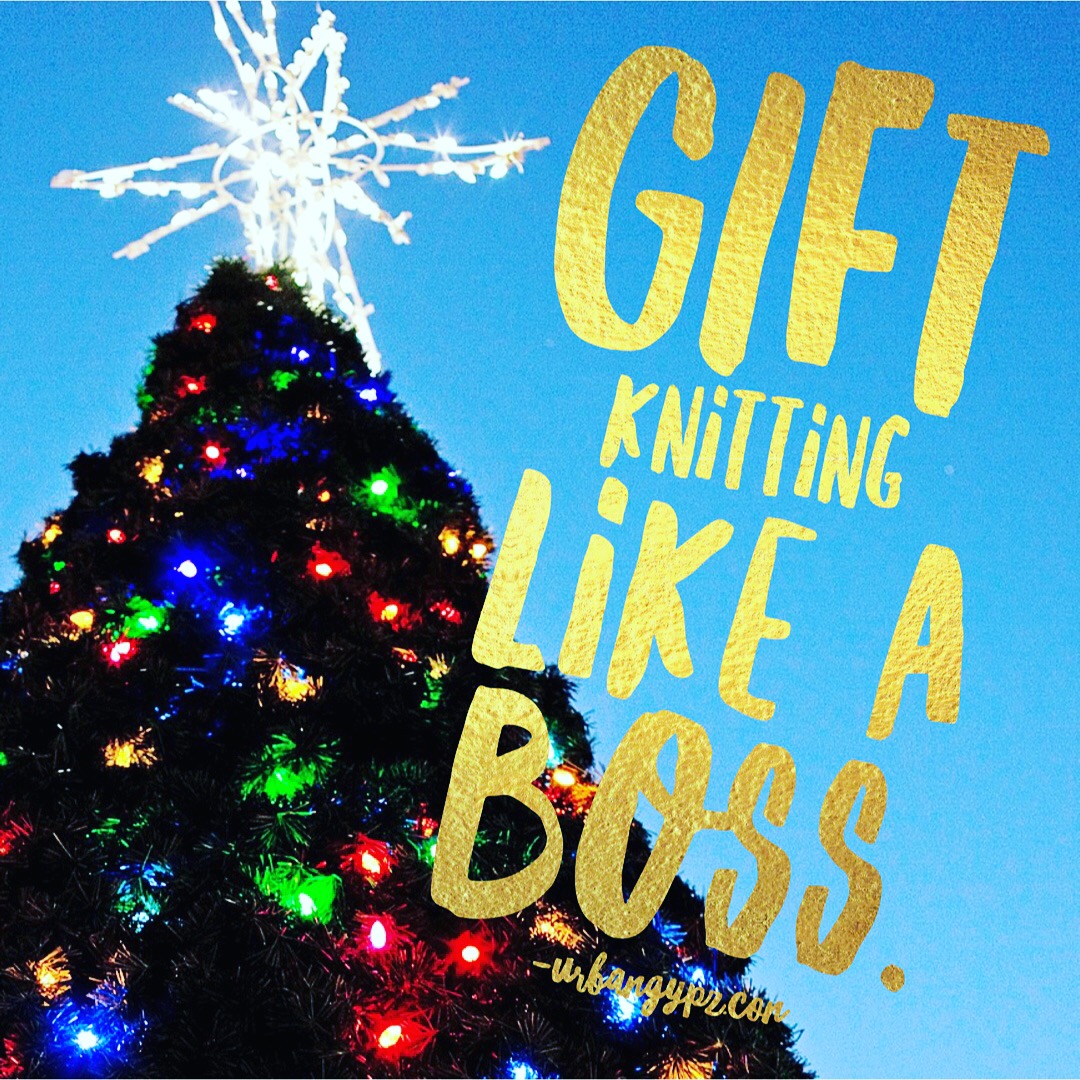 HoHoHo!
Fiberistas, Break out the stash, It is that time of year again. Time to make your list, check it, and the stash, twice.
We are officially just shy of 6 months from Christmas.
If you are like me, you are gonna want to do what you can to offset any of the normal holiday stress, gift those hand knits like a boss, and actually drink that spiked eggnog for recreation not therapy.
Fiberista, It is time to do some planning…
No worries. I got you.
Today, I give you the UrbanGypZ's Guide to Slaying Holiday Gift Knitting Like a Boss.
First, here is a post detailing my very best left brain system for out right making a production schedule for this years Holiday knitting.
10 Steps to Beat Overwhelm: Christmas gift Ideas to start knitting NOW!!!
And here is another post with some additional tips for you to work faster, and prevent overwhelm.
Even though we are almost 6 months out, here are some tips to help you knit faster.
I also keep a running Pinterest Board with insanely cool gift ideas to knit/crochet and even felt.
This year Fiberista, I dug deep within my OCD and have made a holiday planner just for your knitting projects!!! It is a free download.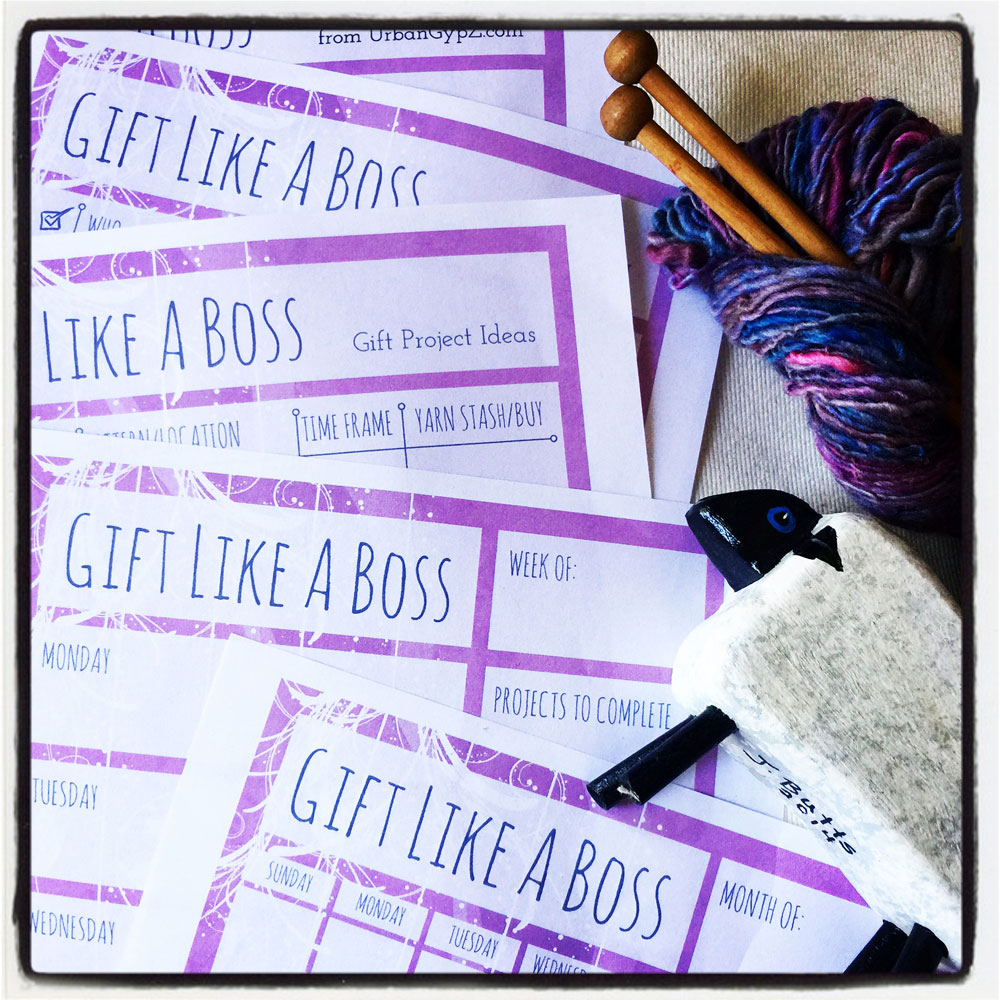 So make that list, check it twice and go make some art to share this year. By all means if there is a project you think I need to add to my Pinterest board, leave me a comment below with a link if you have one and I will make sure it gets pinned in the Merry Knitmas Board.
UrbanGypZ's FREE Gift Like A Boss Holiday Planner
Something I made to help you get your shit together and slay your holiday gift knitting like a boss.
Sign Up for the UrbanGypZ Fiber Arts Collective