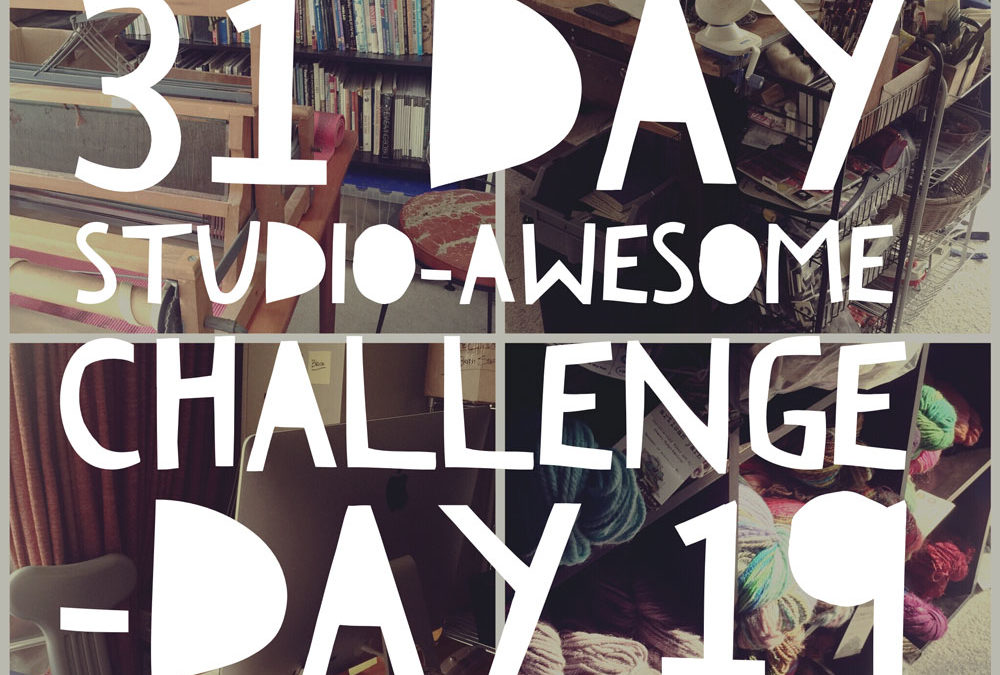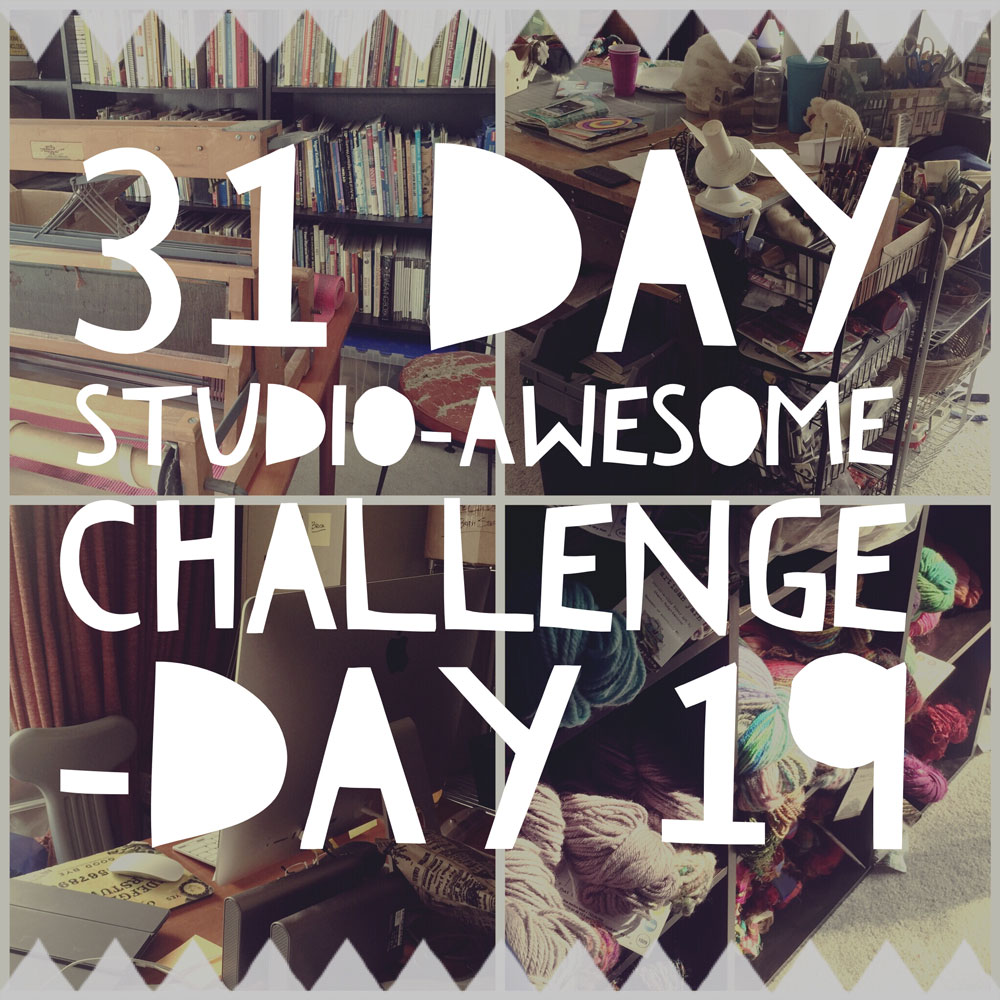 I am feeling good about the progress today despite the fact I was up late and stayed up late last night. Notions sorted, and organized (not much to purge, I suppose I have already purges many of them in the move). Yarn and WIPs being culled through. I am finding far fewer WIPs than I thought, I suppose I had gone through those during the move as well. GEEZ how in the hell did I forget doing all that purging. But even moving from the studio to the condo and condo to here, both times in a last minute crunch, I guess I had already taken the time to really assess what I realistically wanted to continue to knit, crochet and weave.
But now that I am here, even if we will only be here for a year, I feel like I am looking at the stash with new eyes. Some yarn I thought I would never let go of, I find I am ready. I had started to explore felt a little, and really am excited to dive a little deeper into that and more weaving. And sweaters. I have always intended to do a fleece to sweater project. I have even set aside a fin fleece a couple of years ago with the intention of making a cabled sweater.
And that is definitely one thing I am so ready to have in my business. Breathing room to do the work that fills me up. I love love love exploring fiber art, but keeping one foot rooted in traditional methods has always been my jam. It helps me find new ideas for the crazy creative work. For example, my weaving Beyond the Basics class was totally born out of old skool weaving methods reimagined with art yarn and modern equipment.
So yes, more of that.
So tomorrow I continue to sort through and organize the stash and WIPs. It is my intention to share those WIPs with you next week, not only because I love love love when people share with me what they are working on, it is going to help me catalog my projects.
Joining me in the 31 Day Studio Awesome Challenge?
I am posting progress and info on setting up my studio over the next 31 days. I will not be blitzing my main email list daily…but if you DO want an email notice when daily posts go live, sign up here: