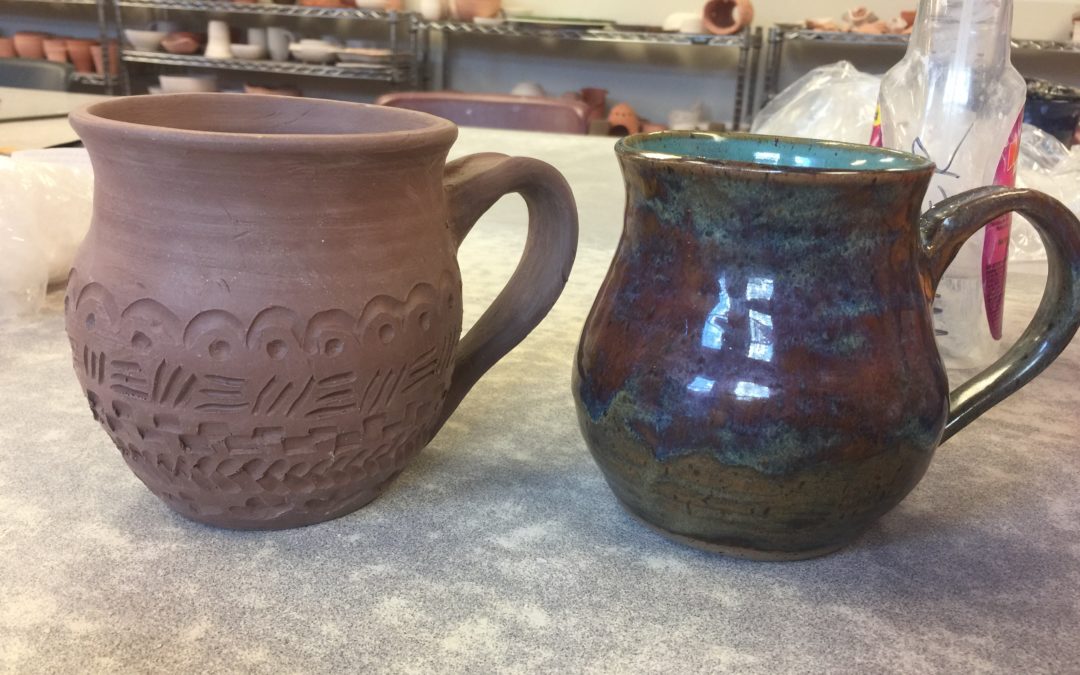 I am writing this from my phone. How awesome is it that I can blog from my phone anywhere, like in the car, or on the John. I swear I am not blogging this from the John. I am however hanging out in the living room, don't want to go downstairs to the studio computer where all the photos live. So today I am giving you 5 images from my phone that encapsulate my week.
I am at that point in my ceramic study where I am trying to get a feel for how big to make my mugs. Shrinkage happens. What I think is reduculously huge, turns out to be on the big side of average. The mug on the right was laughably large when I pulled it off the wheel. So here I am recording scale of my new carved mug so I can see how it shrinks once finished.
I am making some fused glass feathers for a wind chime. Yes I am still making tons of glass puddles. But while I am working through my stash of broken pieces to melt, I am making this.


No. 3: cats stealing the dog bed
Ballsy…
Read the post here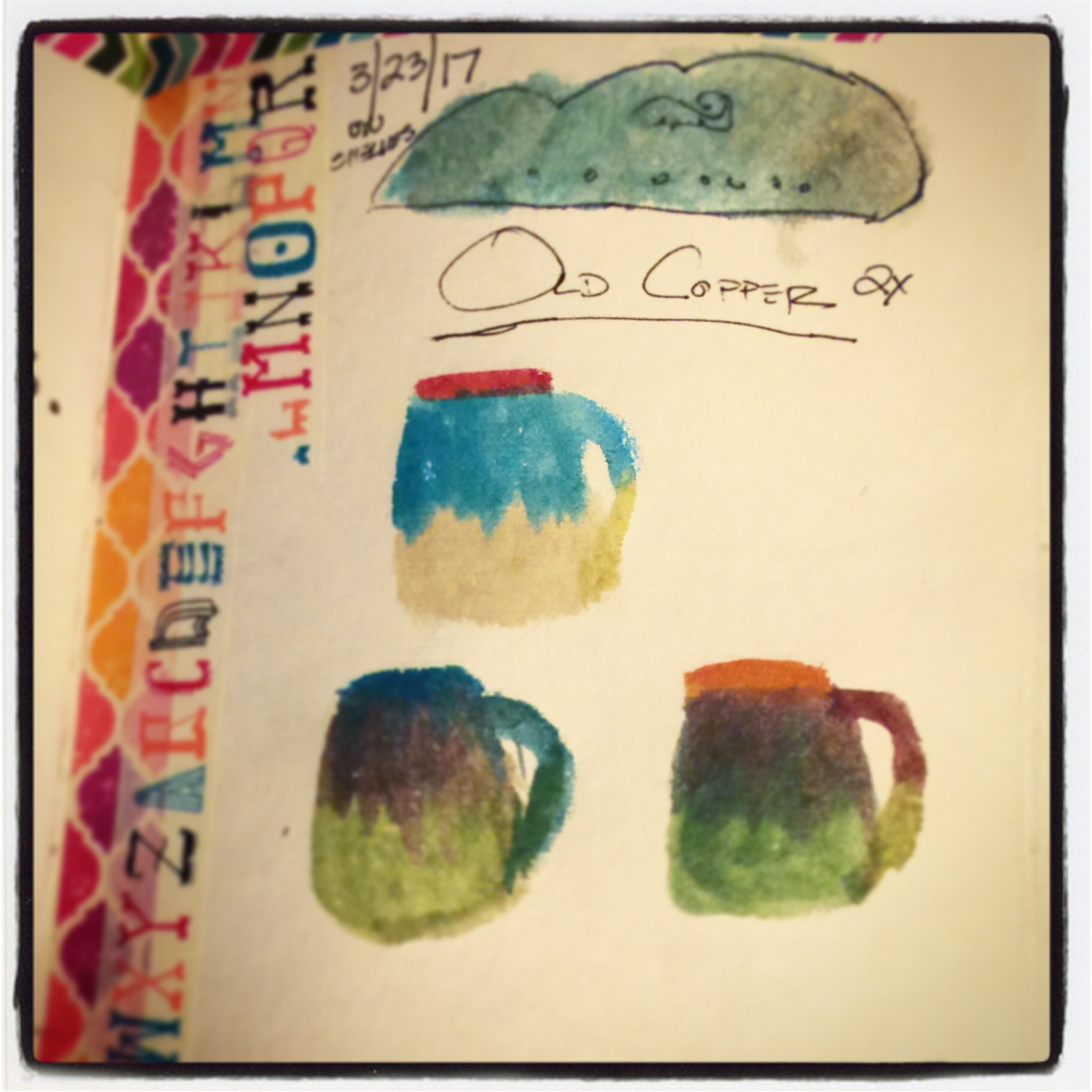 No. 1: my favorite journal page this week
I am working through a month long journal challenge. Check it out on my Instagram feed.
Off to paint more pages… what are your Friday 5 today