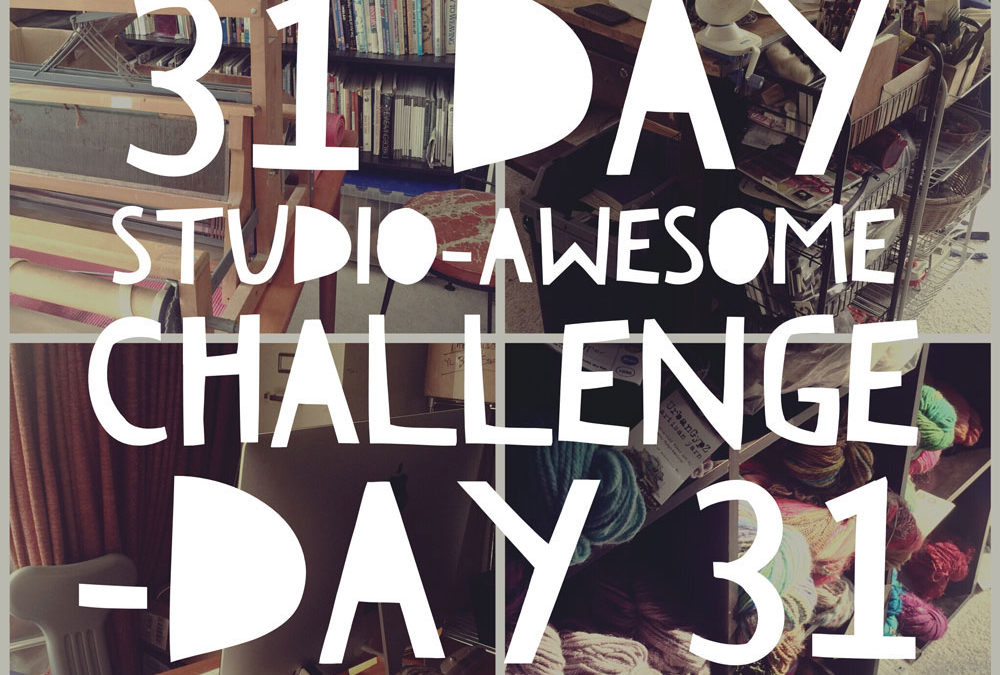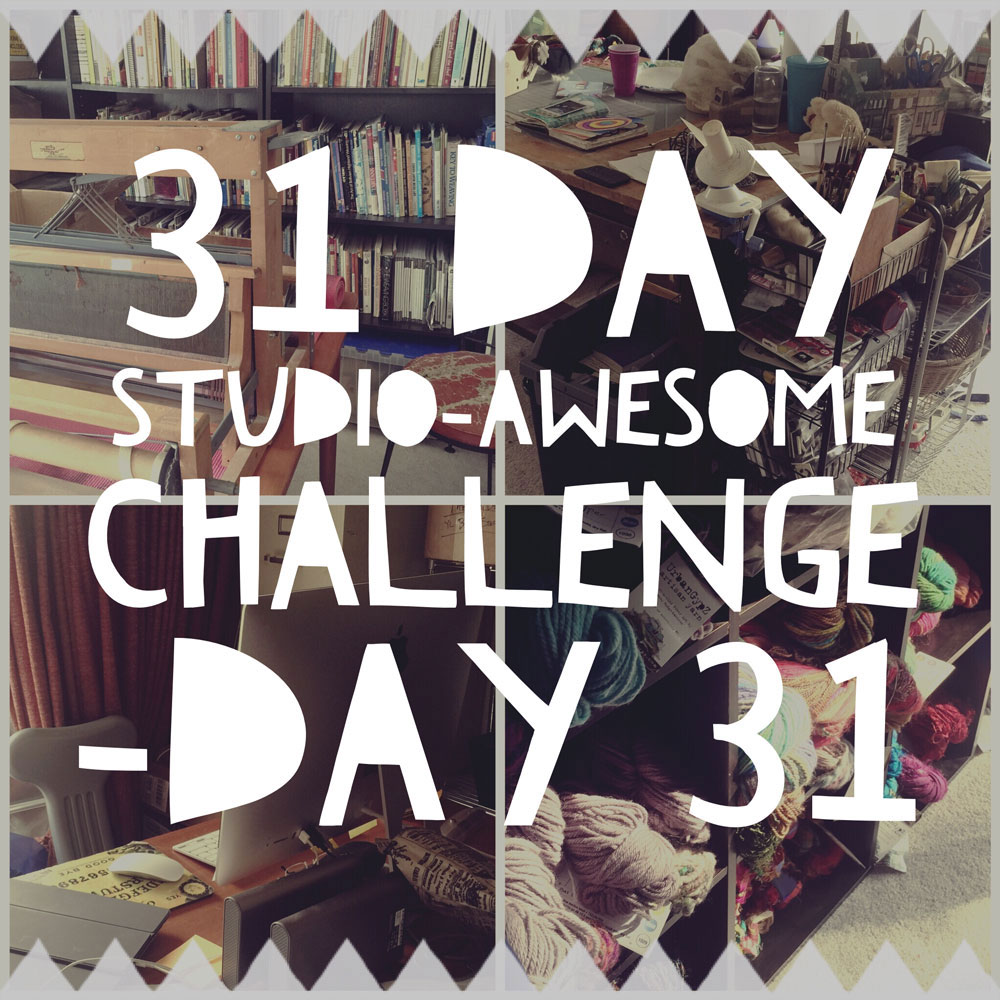 Alright fiberista's Day 31!! woo hoo a month of biz and studio reorganization has come to a close. And while I am so freaking excited to have a newly rehabbed space to start my 2017 strong, there is still quite a bit I would like to still do. But the big news is I can find my shit easily and it will not take an entire day to clear a surface to work. AND I have some new systems in place to be able to approach the admin side of my business with a bit more structure which will not only ease my mind but mack my accountant happy.
So, here it is!! here is my studio: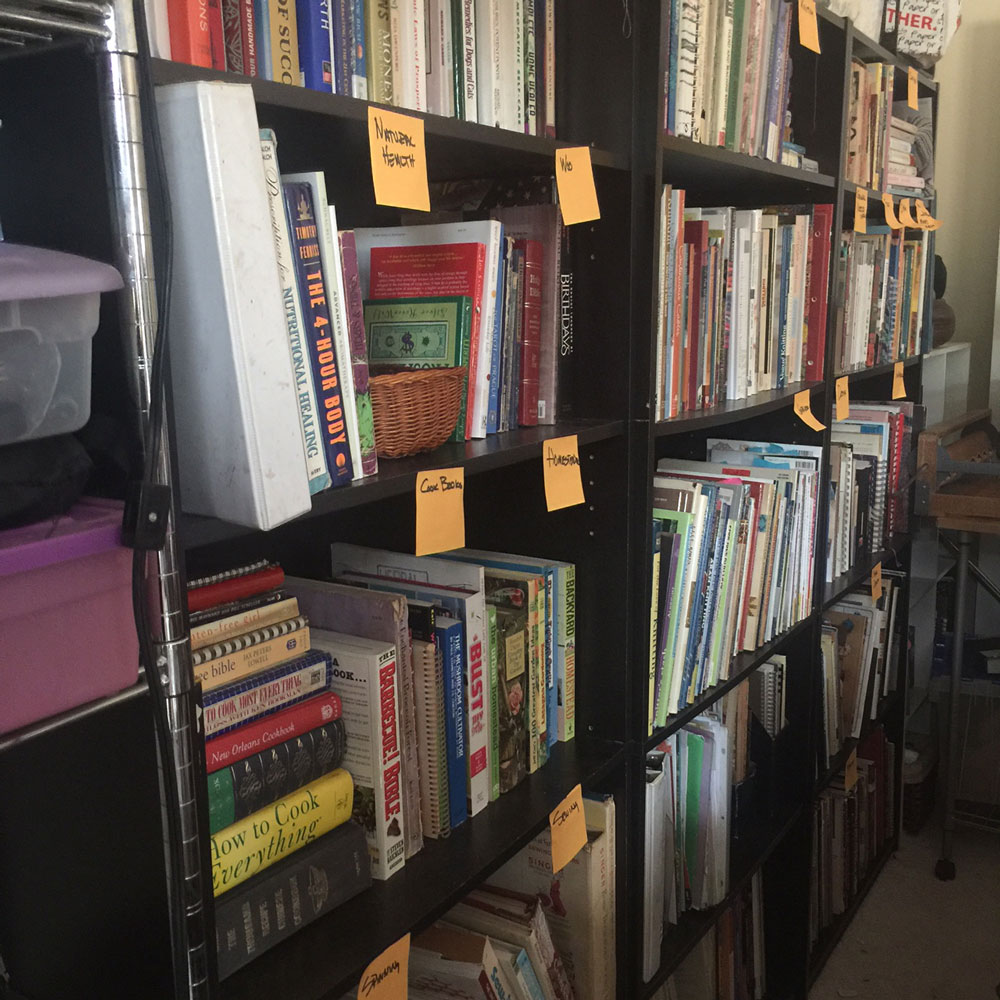 The Reference Library
So easy to find what I am looking for now.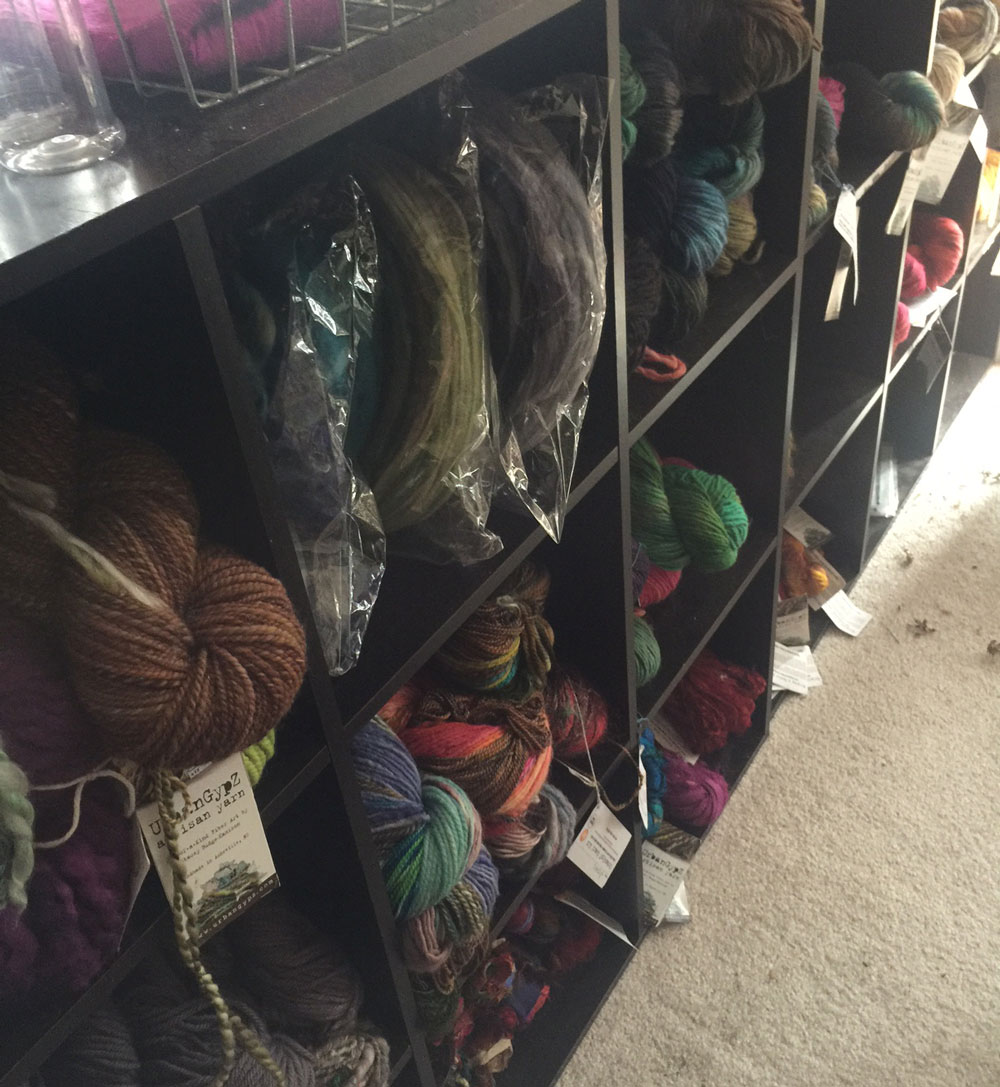 Mostly Shop Stash
With a couple of others things. Most of this will probably be folded into the working stash throughout the year as I get back to dyeing in limited quantities and rethink how and what I will be offering in the form of yarn and fiber in the future. It will mostly depend on what kind of dyeing I can manage own my new space.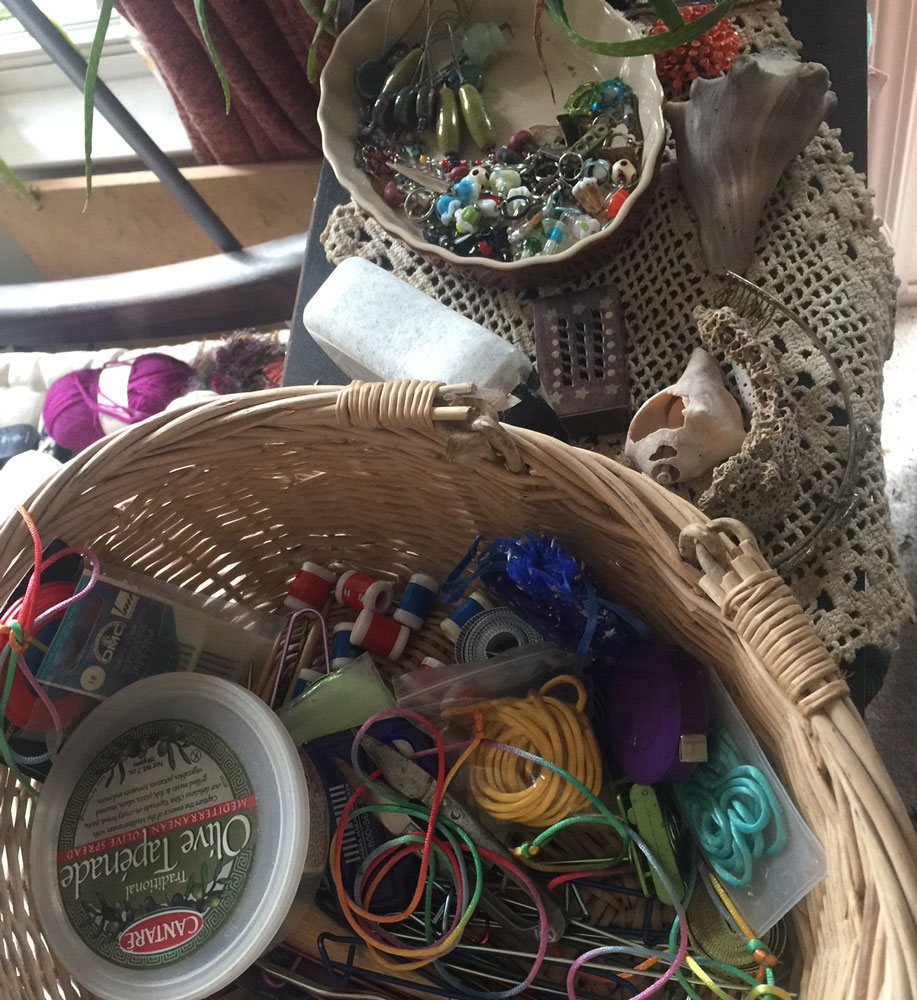 Notions!
All in one place and organized.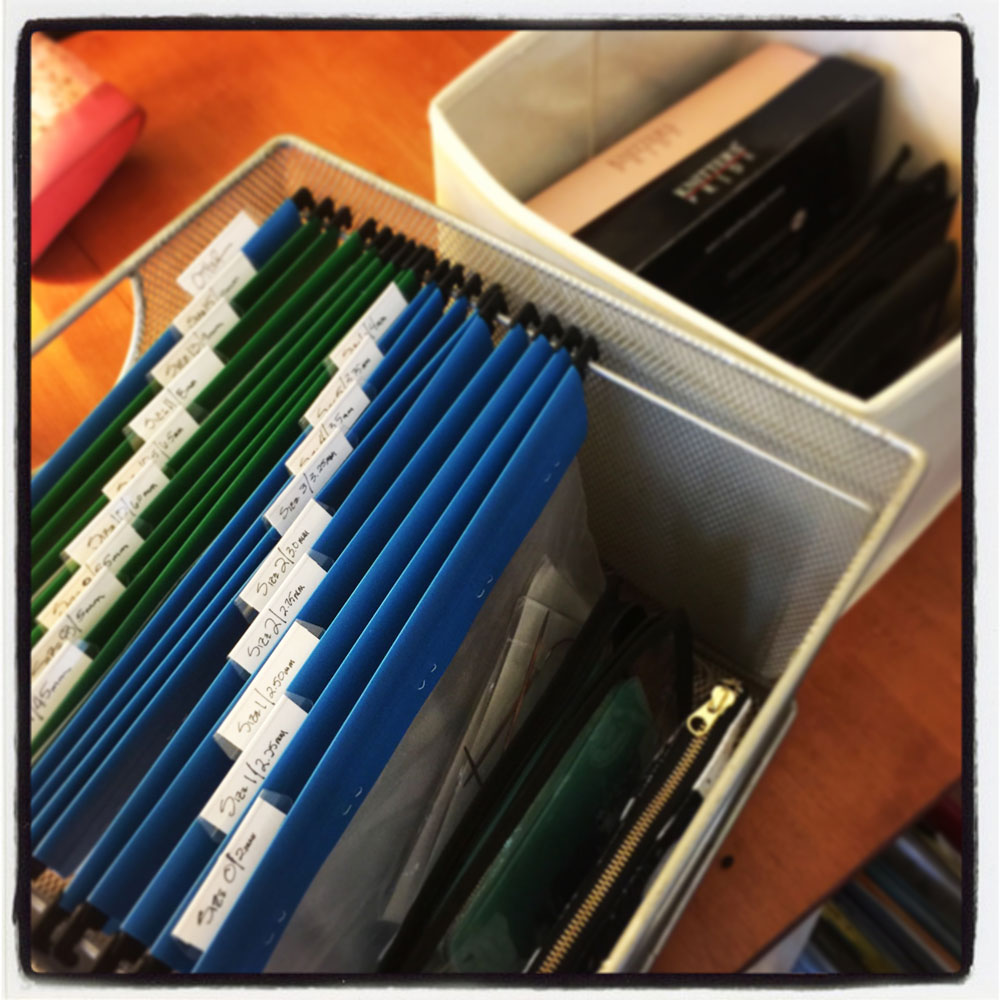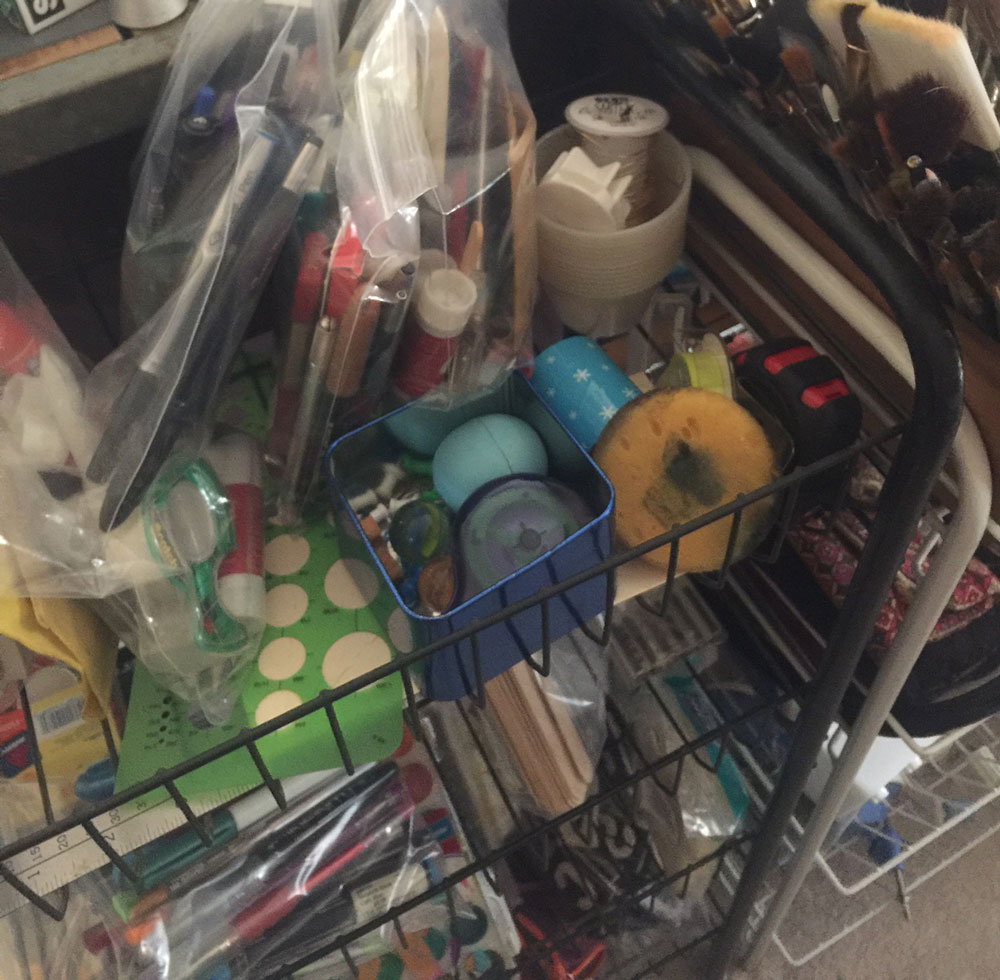 Working Art Journal Supplies
Because I am so getting back in the saddle on the art journaling…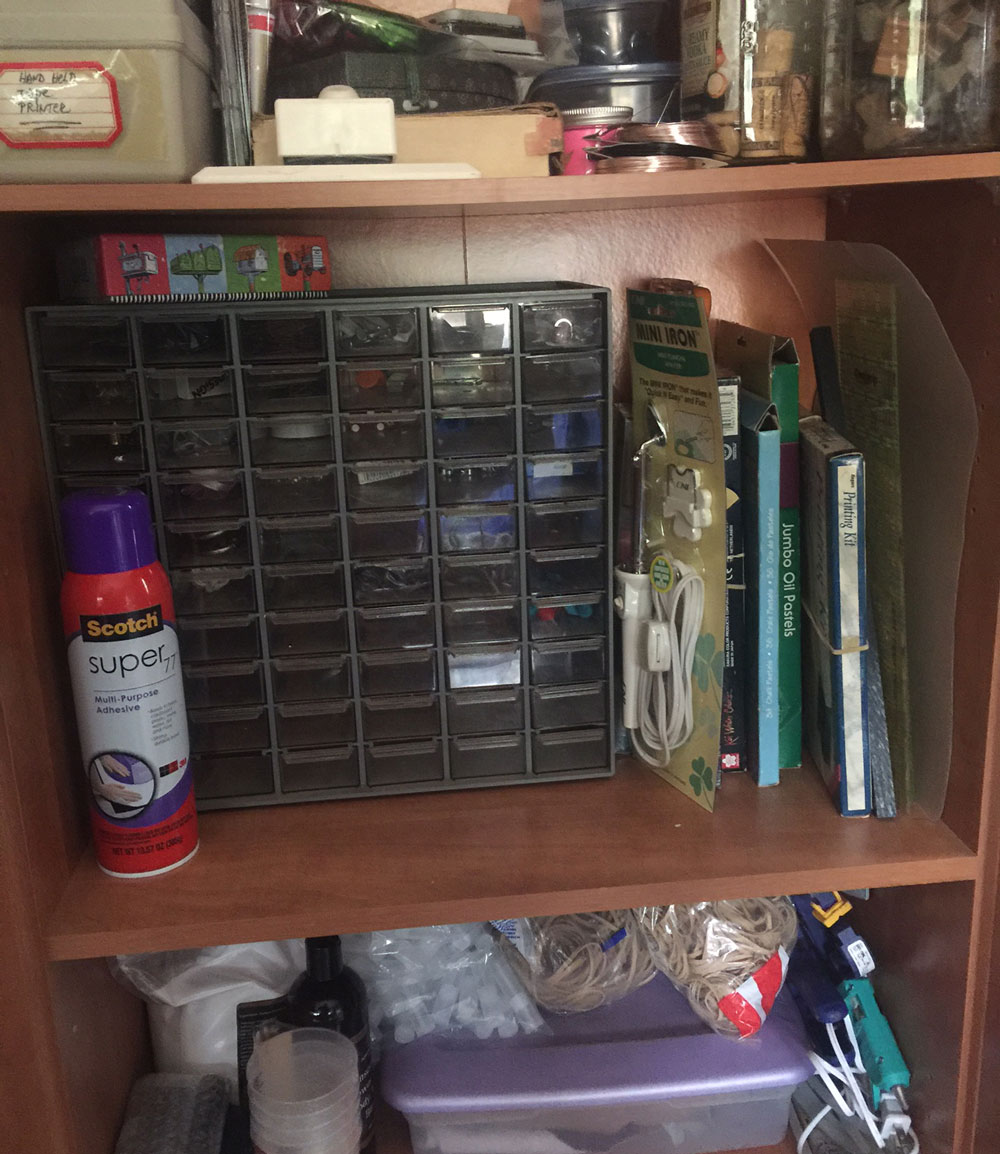 The Art Stuff Cabinet
The other stuff for the other art I make…although this cabinet could be a slippery slope to a small art supply hoarding problem.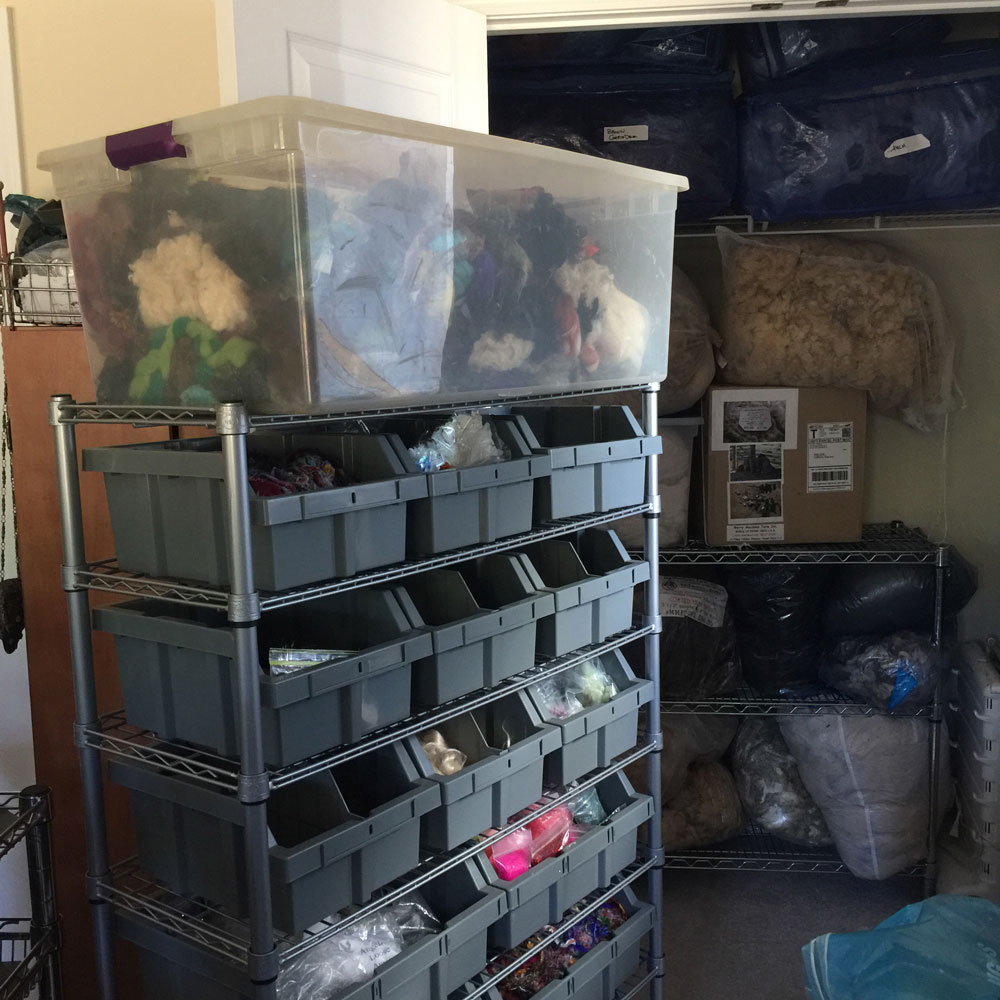 The fiber closet
And damn it I just found two more straggling fleeces in a trunk. WTFF? I have a good bit of washing a dyeing to tackle.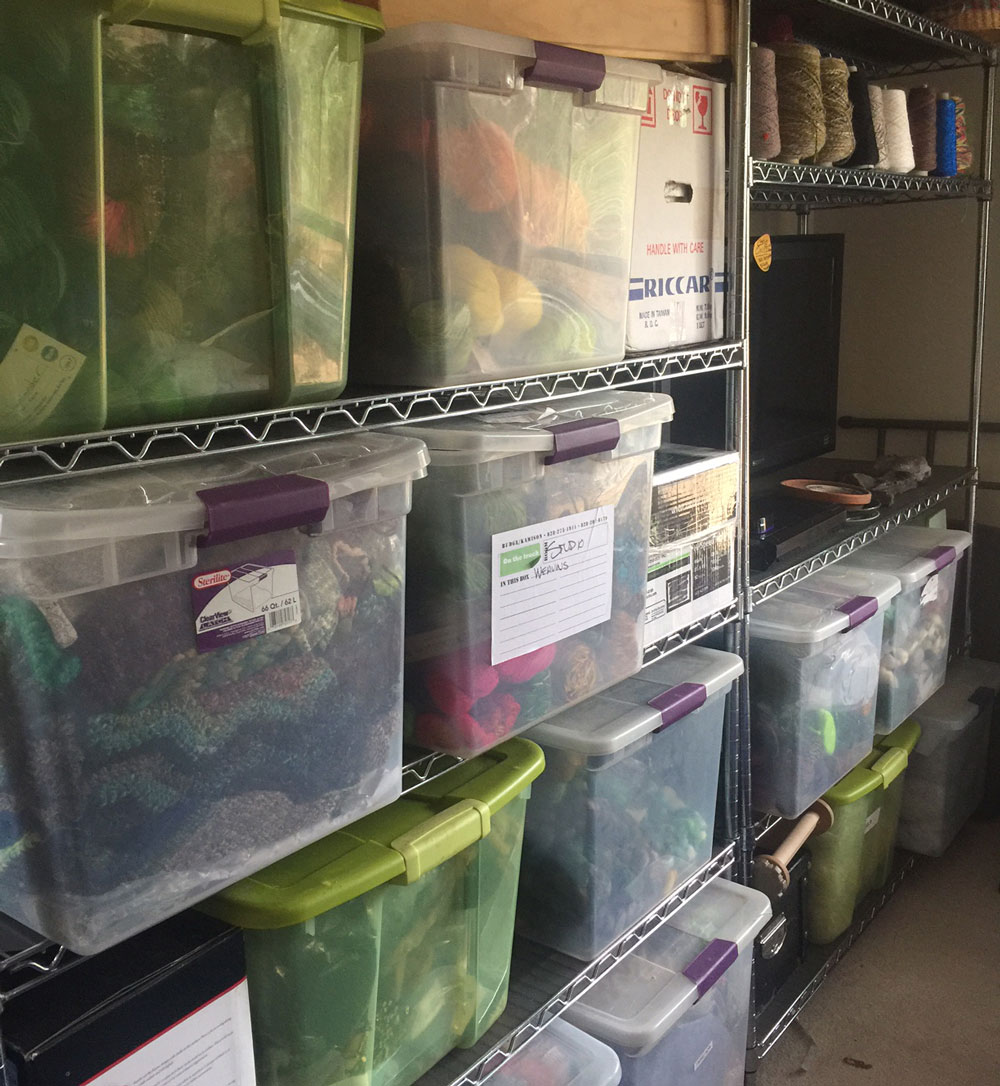 WIP, More Yarn and Roving Stash
Although I could probably go through these again…and will…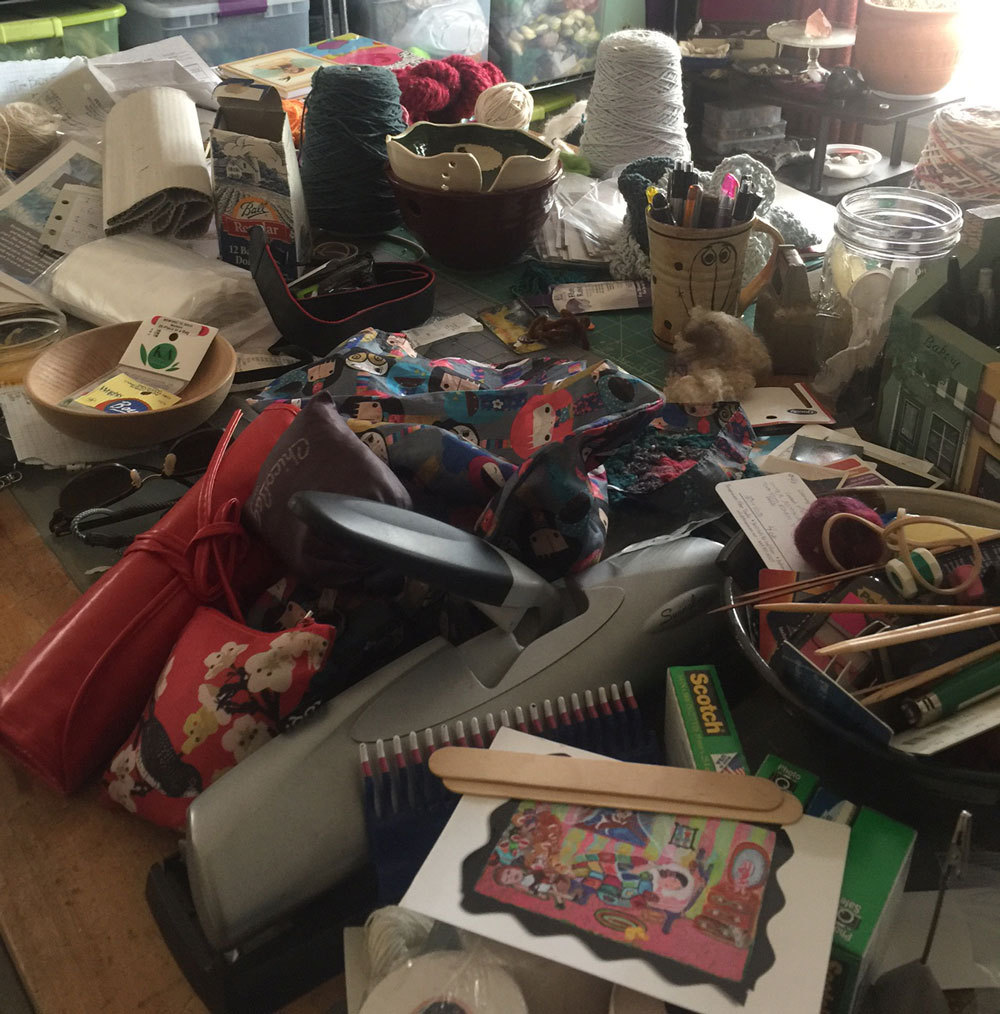 The drafting table hot spot
Will clearly be a problem spot for me. This is my main work surface.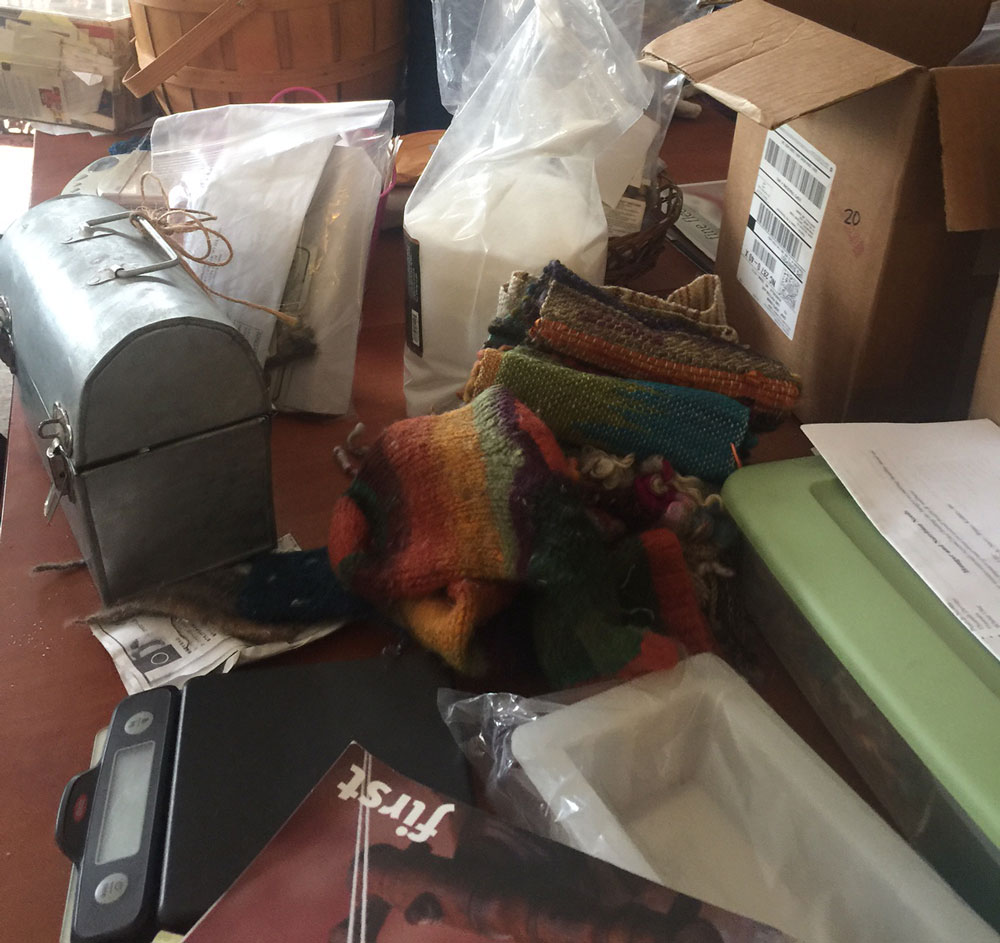 The work table hot spot
Yeah, this one too. I need to be able to access this space for reading out the big pieces.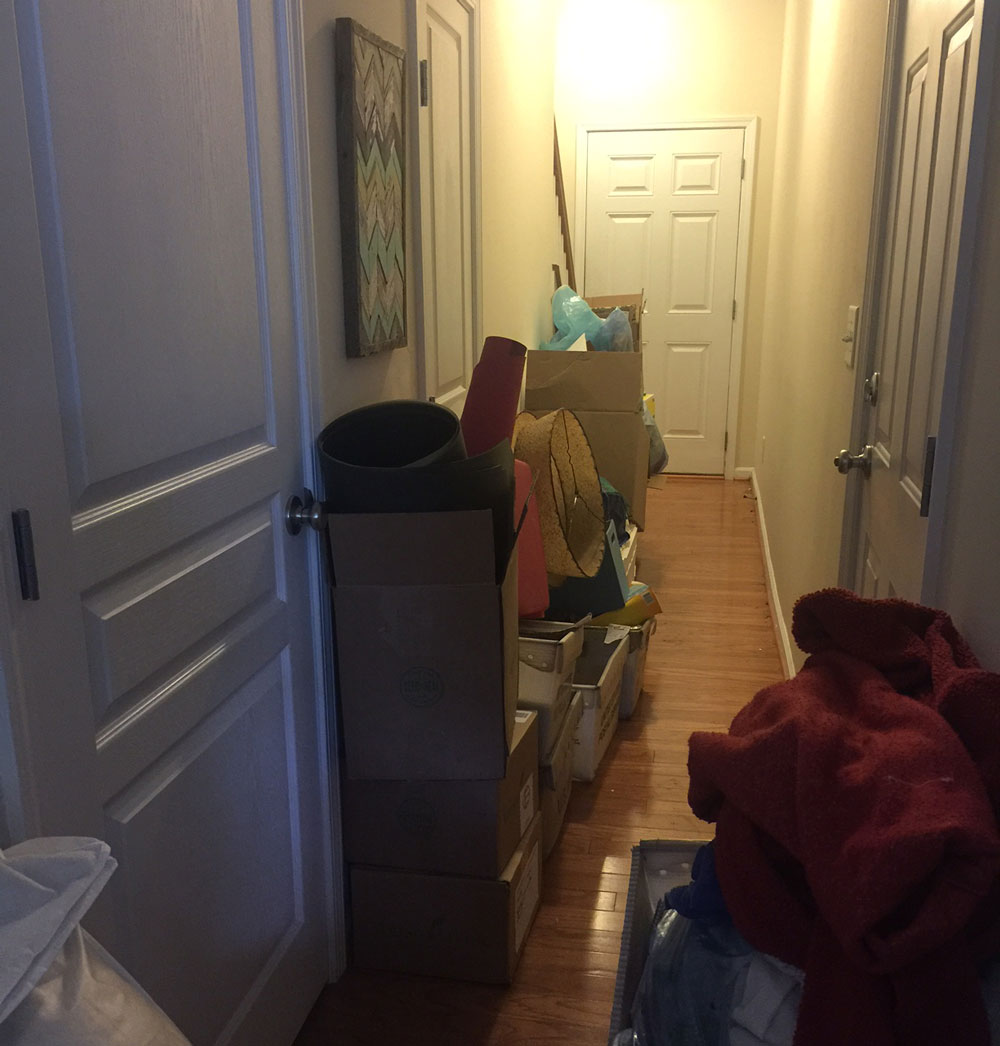 And the hallway
Oh look a new hot spot… yeah I need to be able to actually get in and/or out of the studio to really get the work done.
So you see…less than perfect. But i am now able to start the new year with a working space. So part of my intentions was to be able to set up my space that is more in line with my main art goals: growing a sustainable business and body of fiber art.
This year I am going to keep on top of this space and do a reassessment quarterly along with a new purge(to keep from letting the languishing materials clogging the feng shui. I have also restructured my daily schedule to be a little more balanced, I tend to get lost in the admin crap leaving the art to be back-burnered.
So Happy New Year y'all. I can't tell you how much I appreciate you guys. Your emails sharing your work and inspirations saw me through some major changes and stress of a move across state. YOU drive me to be a better artist and to do what I can to be a part of a tribe that honors each artist for their unique visual language no matter where they are in that journey to find that voice. Here's to 2017 and all the possibilities to build lofty fibery dreams. Thank you for letting me be a part of yours.
The last task I have for the studio revamp is migrating the newsletter to a new service. So I will be back in a couple of weeks with a whole new newsletter. Don't worry it you have been on my list, you should be migrated automatically, but if you are not on my list and would like to be, sign up below. See you next year!