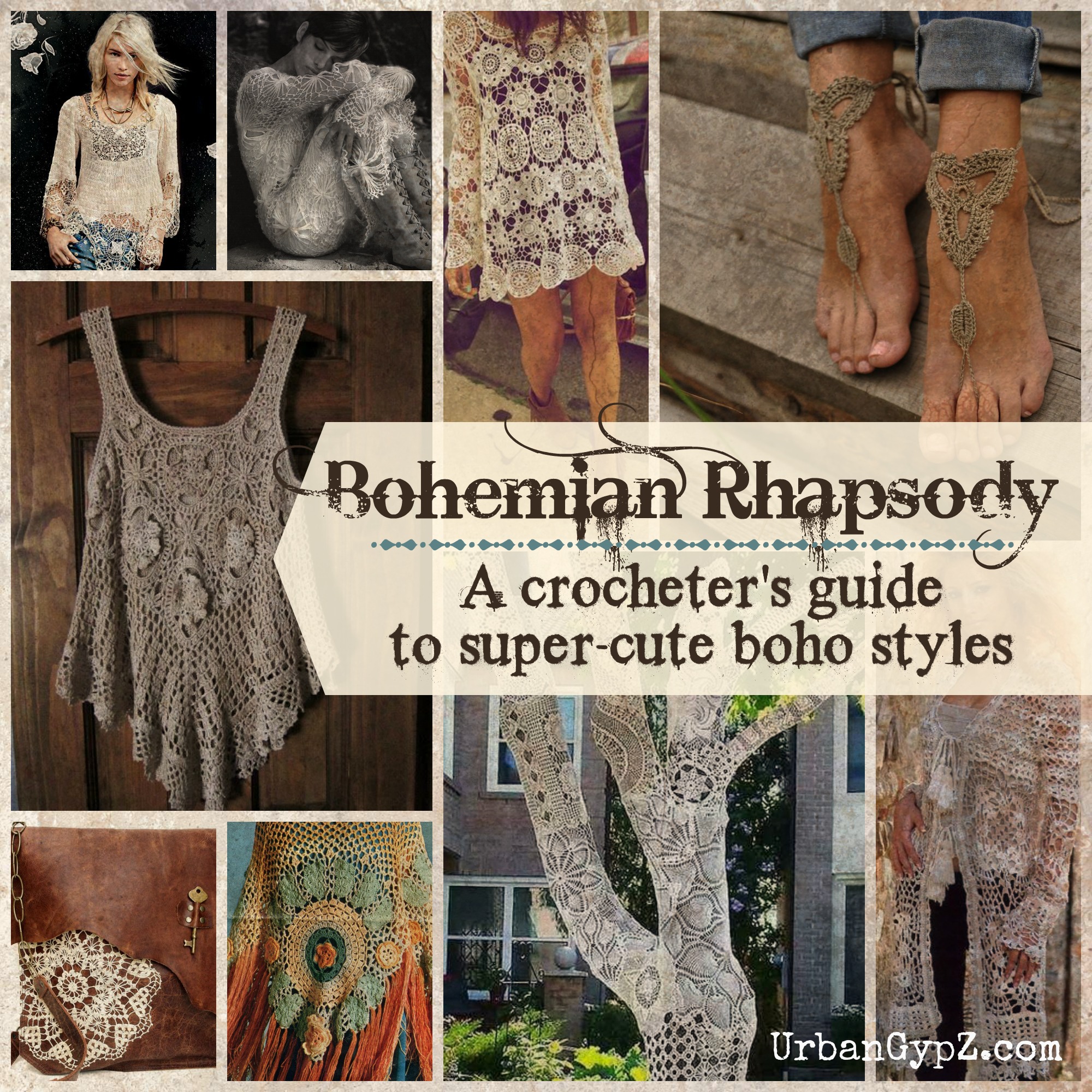 I am a self proclaimed hippie. Yep music festival going, patchouli loving, child of the 70s, comfortable shoes kind of hippie. Being in Asheville, I also live in that hippie community bubble where I am not terribly fashion aware outside of what I see at Target. Imagine my surprise when I started seeing tons of Boho style lacy crochet pieces in target this month.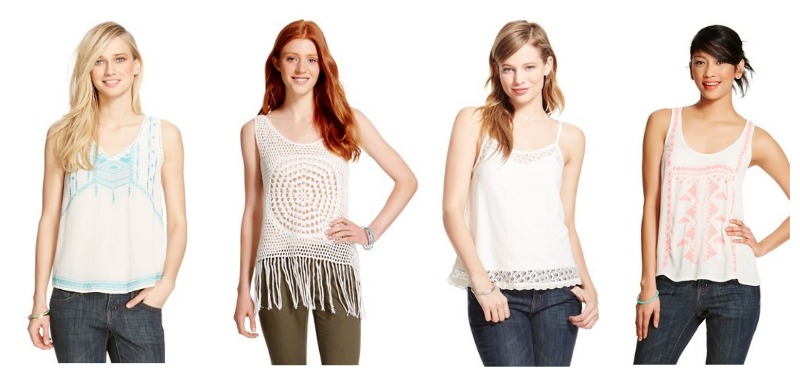 So many lacy crochet details. Just when I first saw the Missoni collection a few years ago, all I could think is I could totally do that. This time I am over the moon. This stuff is MY STYLE. my little hippie heart is doing a jig.
So here it is, this hippie girls guide to DIY crochet boho styles.
Start with small details.
There are a ton of crochet stitch books out there. I personally have about 20 books!!!! Even a quick search on Ravelry will yield a metric ton of stitches. A good way to Boho up your wardrobe would be to add a crochet edge to you favorite tank top, t-shirt, or even jacket collar. Try adding a crochet medallion to you favorite worn jeans or even a rustic leather bag.
Use your favorite freeform crochet techniques.
But rather than use fat wool yarn, opt for a thinner crochet cotton. I wrote an article on freeform crochet here.
Do it fiber art style…wing it.
It is so easy to do with an empire style top. Start with your chest measurement, and just crochet some of your favorite stitches in the round until you reach the length you want for your bodice. Add some simple crochet straps. Cut some fabric to the length you need for your top (I like it almost tunic length to hide my tummy) making the width around anywhere fro 1.5 – 2 times your chest measurement. Add a simple crochet edge to the bottom of the fabric.
Don't overlook granny squares!
Nothing could be more boho than granny squares. I personally love granny squares. They are addictive to make. There are so many options when piecing together these little gems into a maxi skirt, a big kimono style jacket, or tunic. I talked about my granny square fiber crush here. 
And finally some of my faves out there:
Are you feeling the Boho Craze?
Have a pattern you want to share. Leave me a comment below.
Sign Up for the UrbanGypZ Fiber Arts Collective