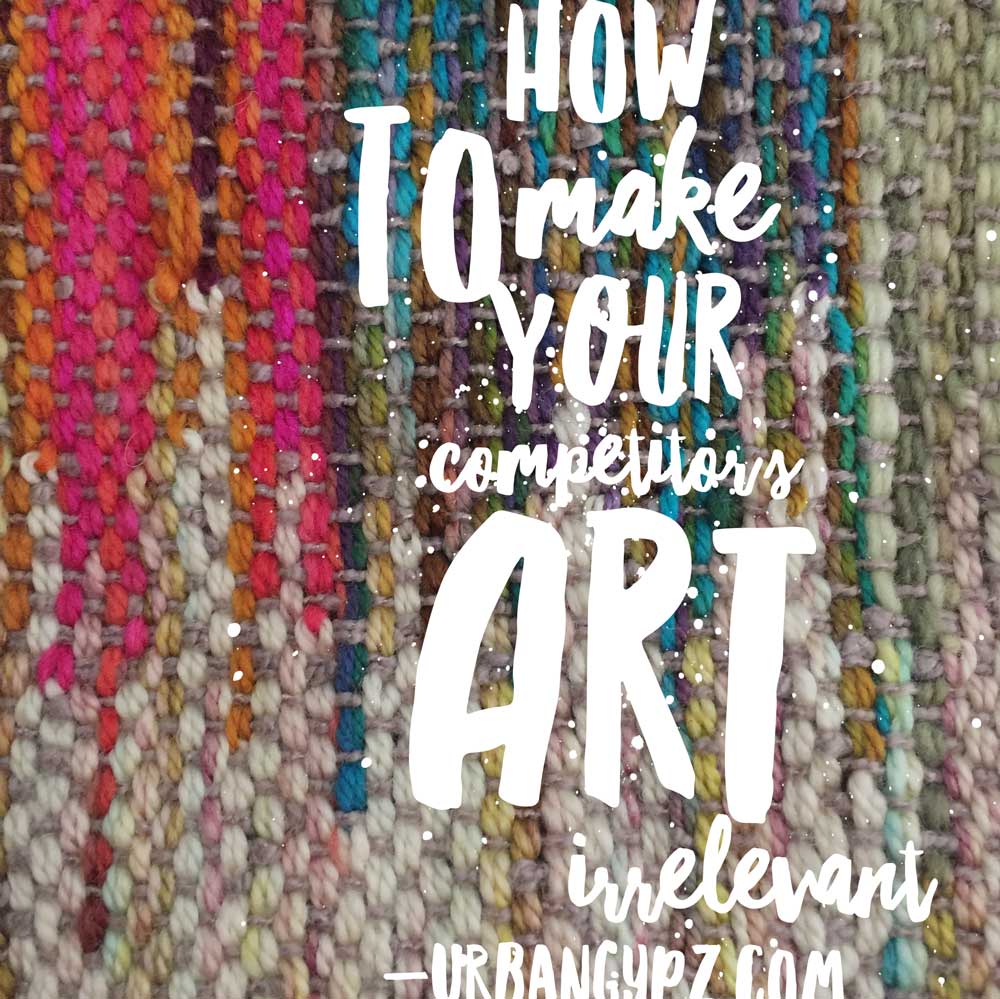 Today Fiberista, I am going to share with you how to become a better artist without dedicating hours of time honing your craft. Don't get me wrong, I think we all need to spend time honing our craft regardless of where we our in our journey to make art. But there is one toxic habit that will lessen the value of your work, cause unbearable stress, and yes, has the potential to kill your work all together.
That is comparing your work to others.
Fiberista…I have been there. When I started my yarn biz, I was soooo jealous of those already successful. I even wrote a post last week about how I wished so much to be a real live artist. Heck, I was even in a job that wanted me to create designs based on comparisons, to the point of potentially causing copyright infringement. It is human nature to compare your value as an artist against other artists. We would be great artist if there where no competition. Right?
Here's the thing….it does not have to be this way. There is a way to grow your work, find ease and happiness, and foster good supportive vibes in your art community all at once. Fiberista it is all about one key mindset shift, and these 6 actions that will make your competition irrelevant and free you up to grow your work.
1. Go get this book. I know it is basically a marketing book. But the premise is about finding your path which is exactly what every artist does.
Hands down this book was a game changer for me. In a nutshell rather than fighting against competition (think shark infested red ocean), follow your heart into uncharted territory… blue oceans. For example, how did Cirque Du Soliel set themselves apart from a classic circus? They marketed unique features that set them apart. High end music and set, no animals, top notch athletic performers, international feel.
2. Stop comparing your work to others. If you are comparing your work to someone else's then they are leading no matter what. Seriously. If they are the bench mark by which you are judging your work then your work will always revolve around their work even if you think your work is better than theirs. The fix? Understand that your ideas are good enough. Put the blinders on and look at your work objectively. As artists, we all have a decerning eye for beauty. Some things we love so much our heart sings. What in your art is working? What is not? Don't be afraid to try things that might not work, just keep going until you just KNOW it is right.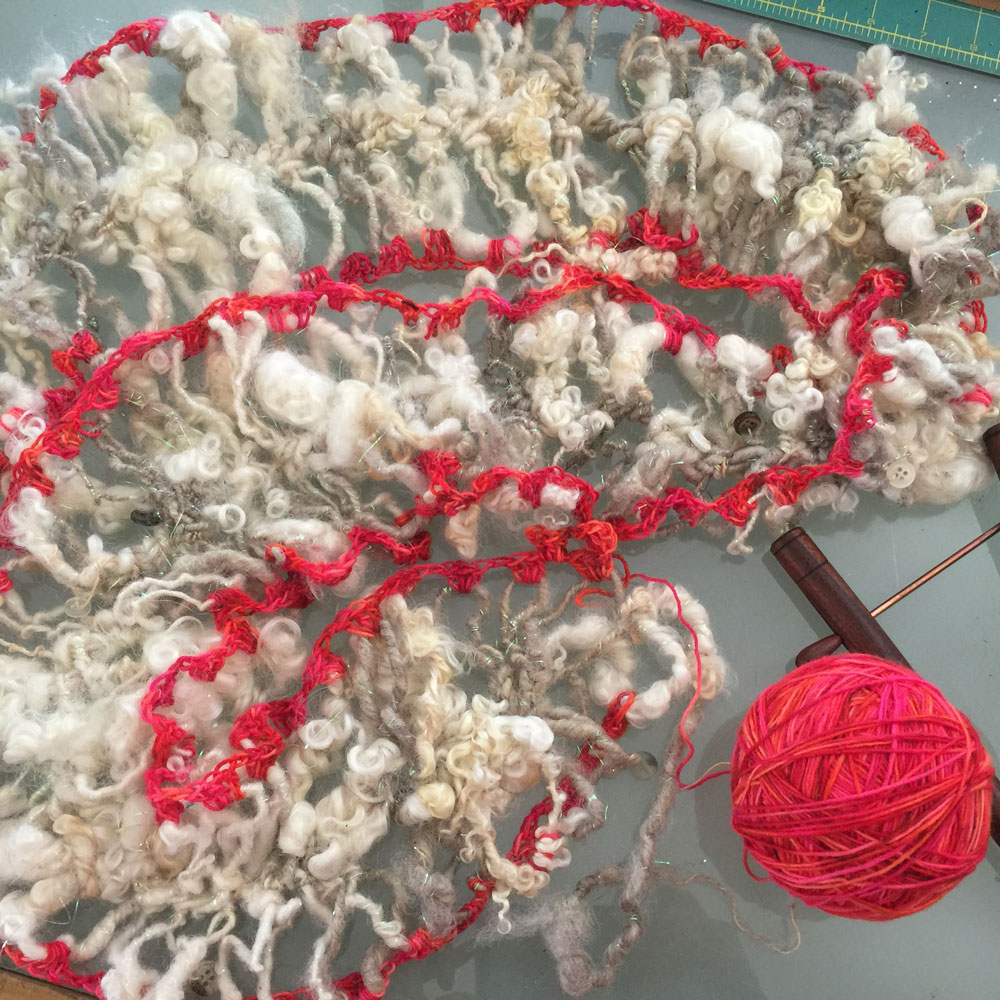 3. Honor what is unique about you. We are all different. What is your back story? How does it influence you work? Even if you think it is mundane, write it down. Because it is unique, and that in and of itself is great. For example, I grew up in a very vanilla suburb of a very vanilla town in Alabama. My dad was an engineer. My mother was a designer, but did not pursue that career until she was done raising her kids. It is the juxtaposition of my quirkiness to that community that inspired me to move away from my hometown. If your art is your voice in visual form, what you have to say is rooted in where you come from and how that affects your beliefs. Being from the South influences my work. Being single most of my life influences my work. Being an ex GenXer influences my work. None of those things singly makes me unique. But none of those things singly influences my work. Collectively those things are unique and influences my work as such. Does that make sense? So yeah take time to reflect on what makes you you. Like really take time…on a regular basis.
4. Pushing through the emotions that bubble up. Here's the thing, the times I have found myself crazy jealous of someone's fiber, it was never really about what they were doing. It was about what I was not doing. What I was not doing was facing my own hurts by blaming someone else's success. Their success was actually shining a light on my lack of confidence because of these hurts. Hey, I get it. Finding confidence in yourself is not always as easy as it sounds. Issues will bubble up. These too can be related to old hurts from the past. When they bubble up you are being called to work through them. Maybe you have seen them before, often lifetime hurts come up to be healed a little at a time throughout a lifetime. This is also where art heals. Art journal or write about the ugly feelings. Rip the page out and burn it. Diffuse lemon and spruce essential oils to "clean out" the negative feelings from your limbic system. Talk it out with a trusted friend, or mental health professional. Just remember these feelings are not bottomless. Each time you listen to the hard feelings, finding your center again gets easier. These scars become part of your story and make you stronger.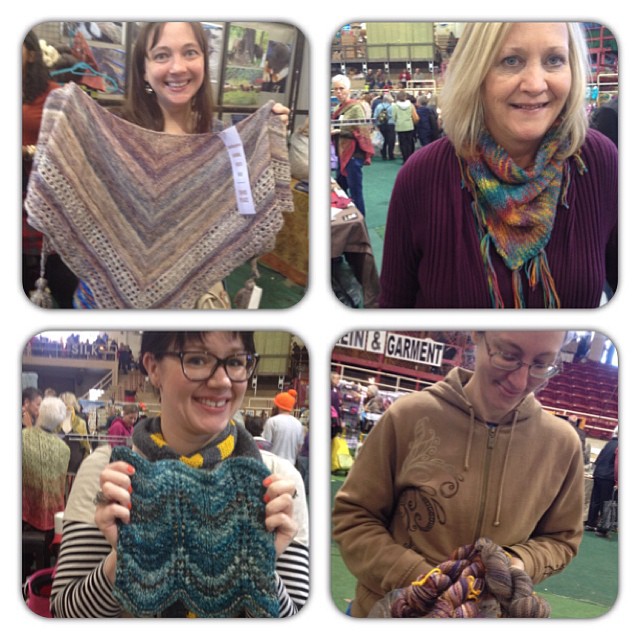 5. Honor everyone's unique visual language. This is the whole reason I started the Fiber Art Collective Facebook group. It is to honor everyone's path and unique voice. I will link the collective below. In a nutshell, I have a strict no snark rule. And encourage others to share their work. I am in such awe at the different types of work in there. There are also so many different cultures represented as it is truly an international group. So you see Fiberista, once you find your unique path, you will realize that those whose you thought were your competitors are really your allies. You will be able to see their unique process as well. You may also have the ability to inspire others on their own paths. Creativity can be viral. One word of encouragement can spark confidence in others to keep going. Because everyone deserves to love what they are making. And the key to that is following their heart. Your simple inspiration can be the ripple effect of artists encouraging other artists.
6. Keep going. The thing about using a blue ocean strategy for your art is it opens up the possibility to continue to grow, and improve. It is about a journey with your work as you add life experiences to your influences. Keep working through the hard stuff making your resolve stronger. Keep building community by encouraging others.
Sign Up for the UrbanGypZ Fiber Arts Collective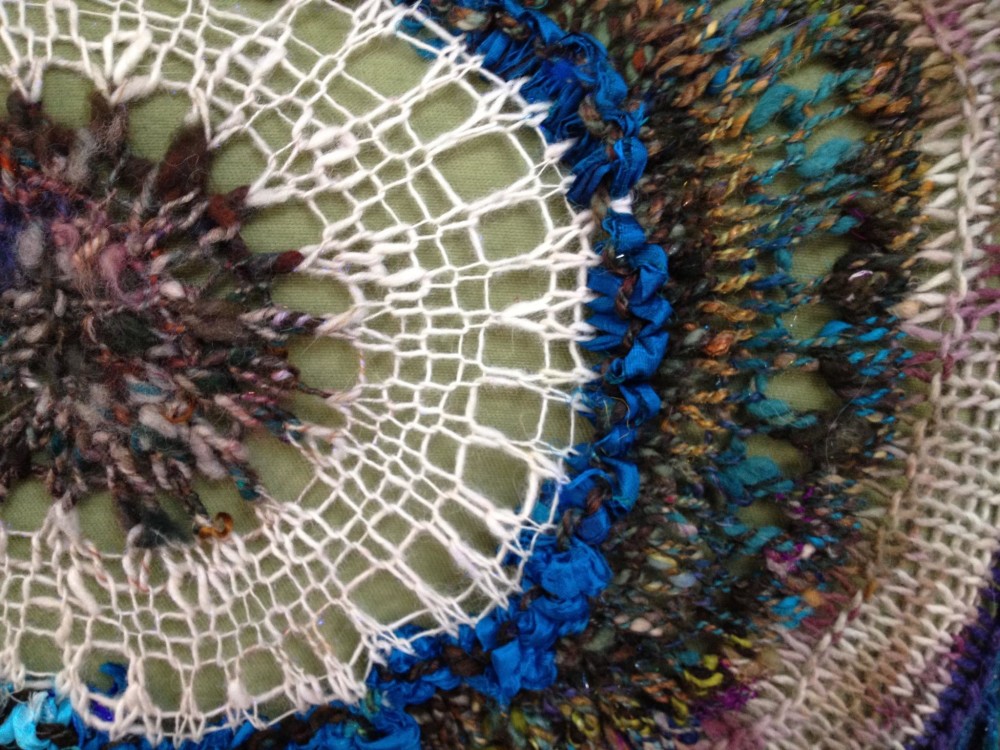 ** This post contains affiliate links. What that means is if you make a purchase because of a link you used in this article I get a small commission for that referal. It is a small way to earn a little money towards running this website and providing free content for you.