Stop dreaming of BECOMING AN ARTIST. If you are dreaming it, then you have already EARNED THE RIGHT to call yourself an artist.
Because becoming an artist is a JOURNEY not a goal.
Soul Art + Life Purpose + Dream Business
Read the Blog
About UrbanGypZ
Join the UrbanGypZ Fiber Art Collective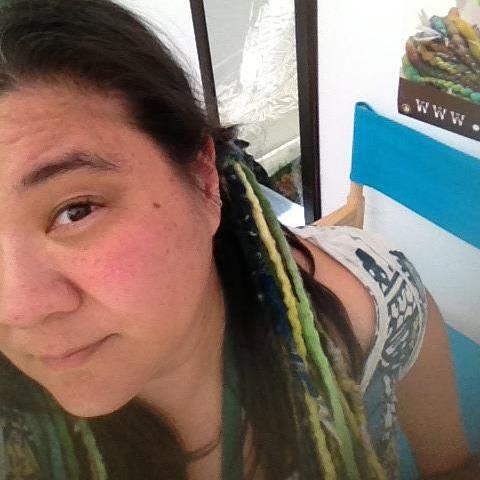 Stacey Budge-Kamison
Head Fiberista, UrbanGypZ
I am a fiber artist in Cary, North Carolina. I am all about breaking the rules of traditional artisan craft methods. I want to encourage you to see your knitting and crocheting as fiber art and to find and embrace your creativity through every day activities and inspirations, find your  own visual language, and help be a part of a supportive creative community. Are you In?